Squids 3108F(x) Tool Lanyard - Locking Carabiner + Loop - 15lbs
Instructions to Save as PDF
To download the page as a PDF, click the print link.
In the "destination" dropdown, choose to "Save as PDF".
Give it a name and save to your computer. Yep, it's that easy!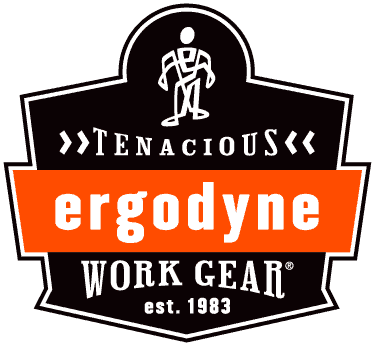 Tenacious Holdings, Inc. (dba Ergodyne)
1021 Bandana Blvd E Suite 220 Saint Paul, MN 55108 United States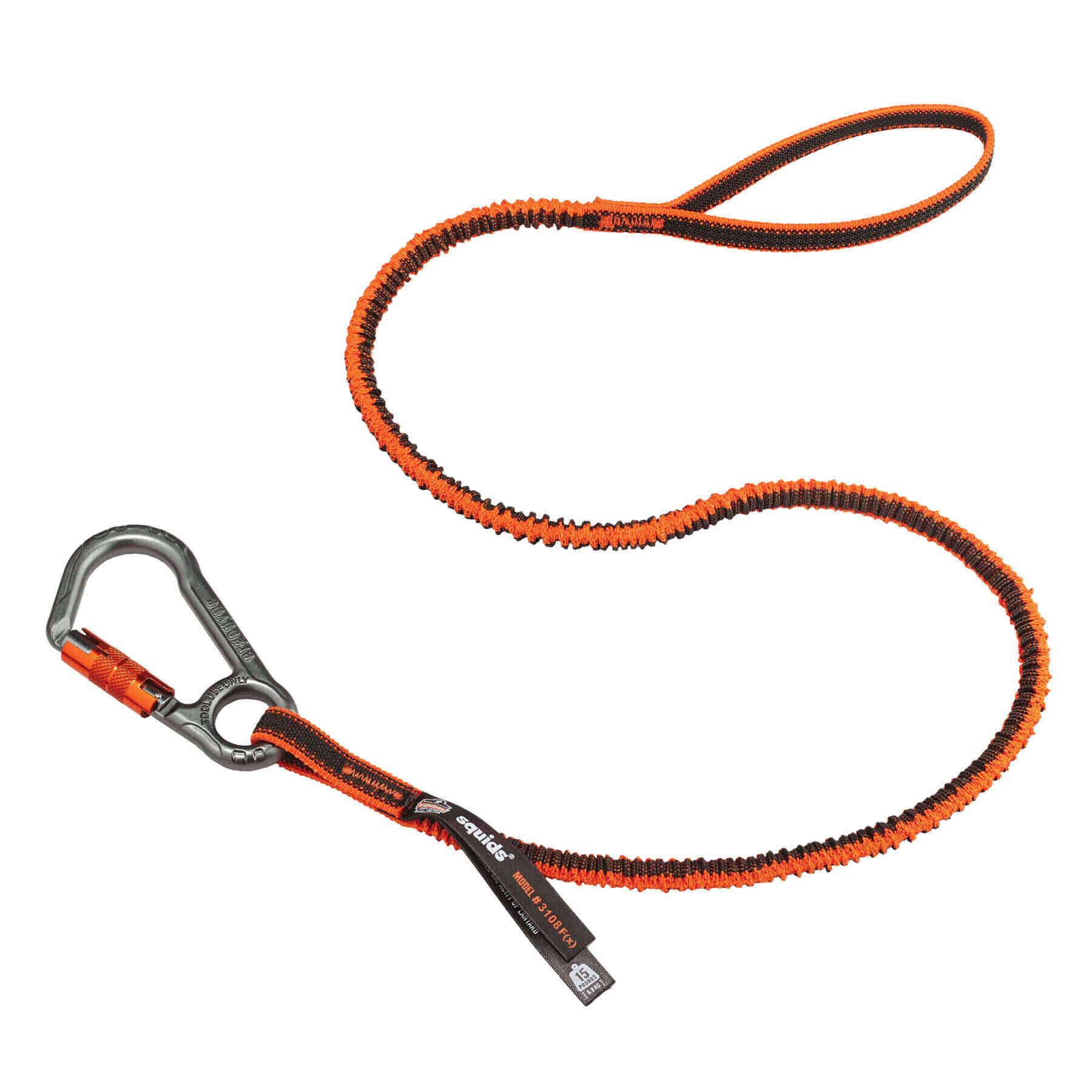 Shock absorbing tool lanyard with locking carabiner on one end and loop on the other end: Designed and tested to prevent falling objects and reduce the force your body sees if a drop occurs by absorbing the energy transmitted through the tool lanyard. By reducing the shock load this design prevents the tool from pulling the user down with it protecting those above as well as those below.
Squids 3108F(x) Tool Lanyard - Locking Carabiner + Loop - 15lbs
Approved to the ANSI/ISEA 121-2018 standard
Shock absorbing properties reduce the dynamic force on the body or other anchor point if drop occurs
Durable 1680 denier polyester elastic blended webbing extends from 38-48in (96-122cm)
Low profile lightweight design reduces snag hazards and added weight
Anodized aluminum alloy carabiner with double action locking gate and inherent captive eye
Ergonomic carabiner is designed for easily gripping and handling with gloves
Treaded loop end that grips the tool when attached
High strength 3-ply nylon stitching secures connecting ends
Single length construction eliminates weak points seen with multi-component lanyards
Third party certified to a 15lbs (6.8kg) maximum capacity with 2:1 safety factor
PATENTED DESIGN
| Item # | Size | Color |
| --- | --- | --- |
| 19808 | Standard | Orange and Gray |