Arsenal 5960T Canvas Hoist Bucket + Top - D-Rings
Instructions to Save as PDF
To download the page as a PDF, click the print link.
In the "destination" dropdown, choose to "Save as PDF".
Give it a name and save to your computer. Yep, it's that easy!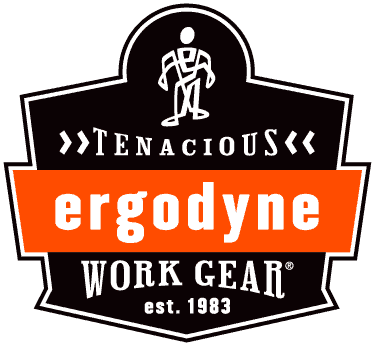 Tenacious Holdings, Inc. (dba Ergodyne)
1021 Bandana Blvd E Suite 220 Saint Paul, MN 55108 United States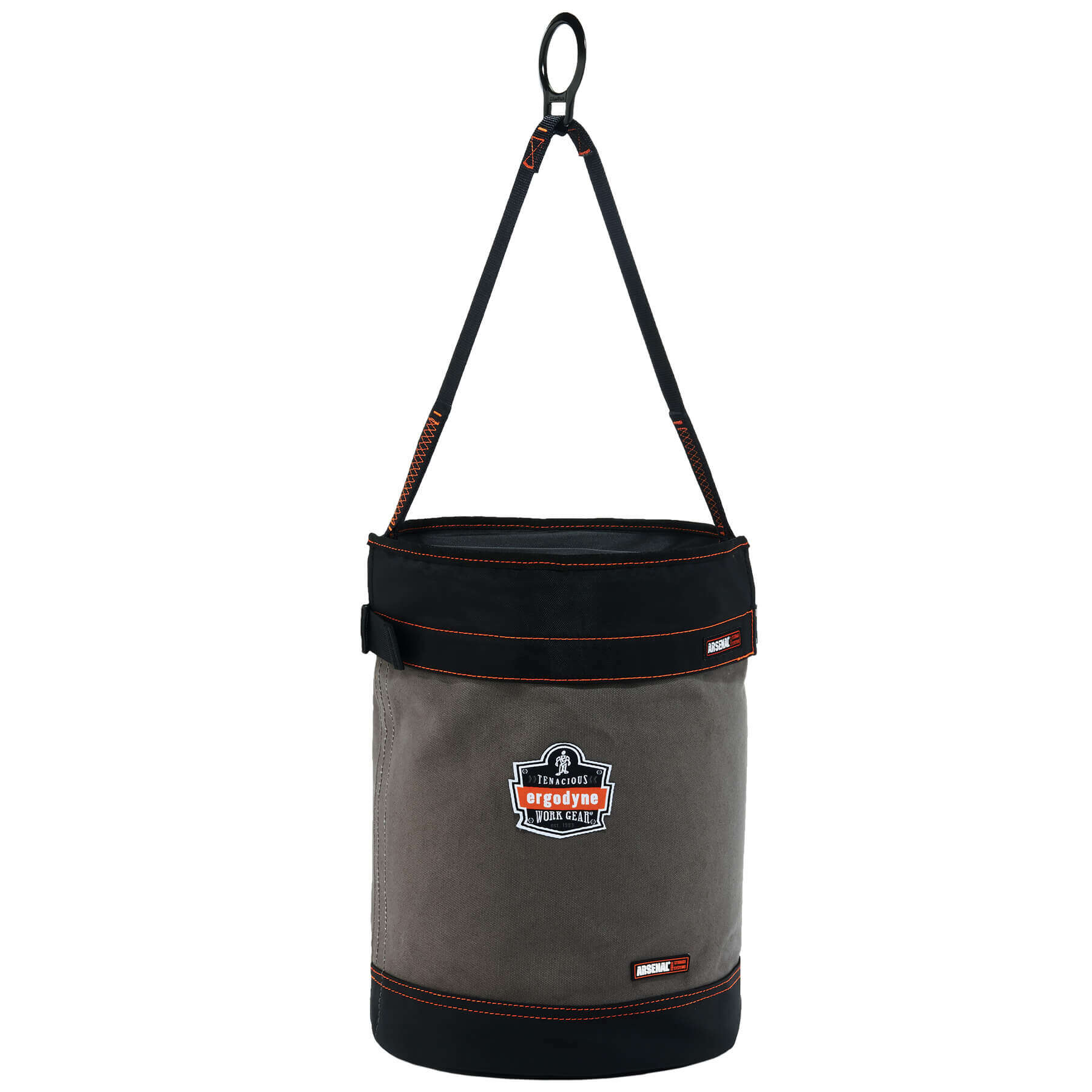 Durable 24 oz. canvas main material synthetic leather bottom bucket with storm drains. Webbing handle for strength and durability with d-ring connection on top for hoisting and two anchoring d-rings on rim of bucket for tool tethering. Includes detachable safety top.
Arsenal 5960T Canvas Hoist Bucket + Top - D-Rings
24 oz. canvas main material
Synthetic leather reinforced base
Molded plastic top ring to maintain wide opening for viewing and accessing contents
High tensile strength web handle with leather reinforcement
Zinc plated alloy steel d-ring on handle for hoisting
Zinc plated alloy steel d-rings built into handle ends for anchoring lanyards
Heavy-gauge nylon stitching
Interior pocket
Patented nickel-plated storm drain
Maximum safe working capacity: 150lbs (68kg)
Maximum safe tool tether anchor capacity: 20lbs (9kg) on each d-ring
Third-party certified to a 5:1 safety factor
12.5in diameter (32cm), 17in height (43cm)
Safety top included
| Item # | Size | Color |
| --- | --- | --- |
| 14860 | L | Gray |