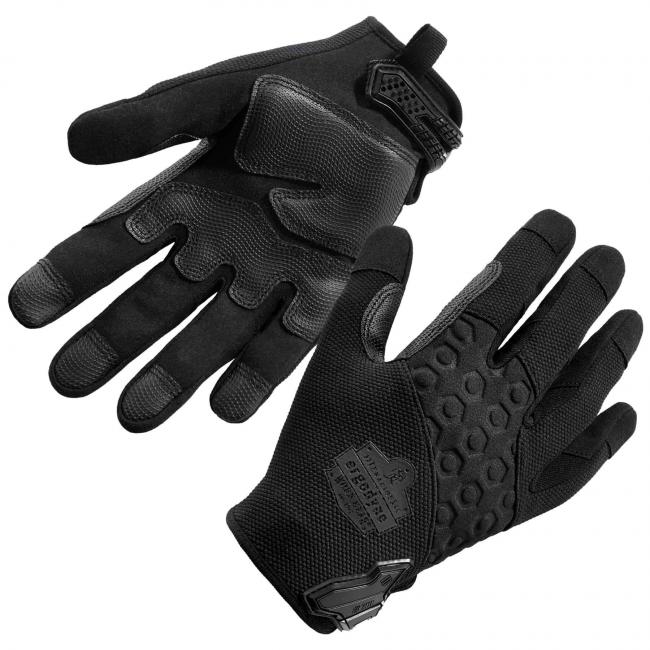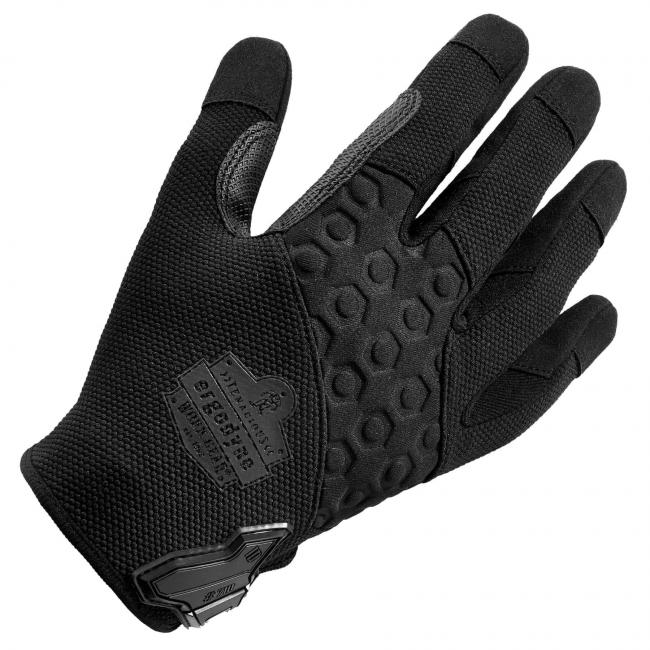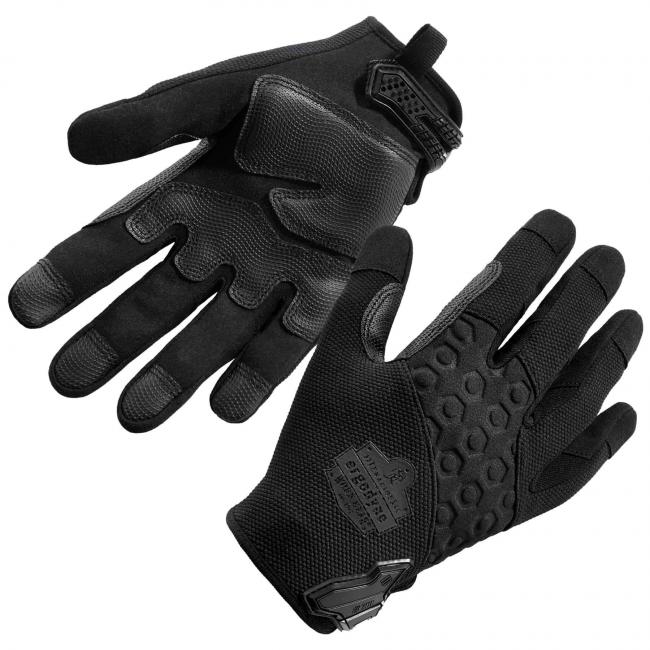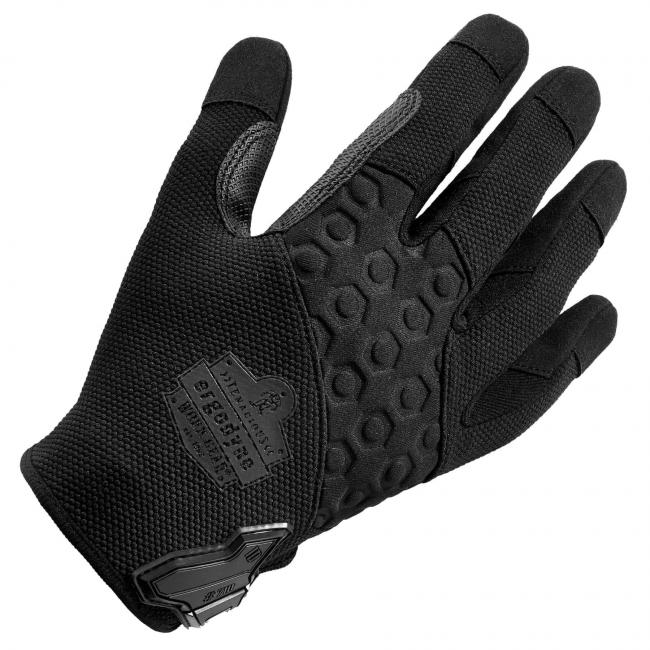 ProFlex® 710BLK Abrasion-Resistant Black Tactical Gloves
ABRASION-RESISTANT: Made with high performance Tena-Grip™ material
IMPACT PROTECTION: Reinforced tough neoprene knuckle pads
TOUCHSCREEN CAPABLE: Easily use cellphones with thumbs and fingers
EXCELLENT GRIP: Tena-Grip™ padded palms make it easy to grip dry and oily surfaces
EXTRA DRUABLE: Reinforced fingertips and thumb saddles for longer wear life
BREATHABLE & FLEXIBLE: Technical hex-stretch knit construction
PERFECT FIT: Low-profile molded hook and loop closure with ID space
EASY ON/OFF: Pull-on tab on interior wrist
APPROVED STANDARD: EN 388: 3132 X
Machine Washable
The ProFlex® 710 Abrasion-Resistant Black Tactical Gloves are built for activity — work or play — providing the ultimate protection in a wide variety of conditions.
These heavy-duty tactical gloves are made with a grippy, abrasion-resistant material called Tena-Grip™ that reinforces the gloves' padded palm, thumbs, and index fingers, providing the wearer with additional protection and extra grip on the equipment they operate – all while maintaining complete dexterity.
In addition to providing impact protection from heavy equipment without the extra bulk, the neoprene knuckle padding breathes well, reducing moisture and sweat that can negatively affect a glove's fit and performance.
Other worker-preferred features include touchscreen compatible fingertips and thumbs (to stay connected and protected on the job), ID spaces on the cuffs (so no one steals your prized gloves), hook and loop closures (for the perfect fit) and easy on/off pull tabs.
The black-on-black color scheme is great for tactical or everyday use – ideal for military and law enforcement professionals, mechanics, hunters, motorcyclists and shooting sports. They offer exceptional levels of flexibility, precision and protection in the field.
Videos
How Tenacious Testers<sup>&reg;</sup> Stay Safe on the Job
Abrasion-Resistant Black Tactical Gloves Ideal for Military and Law Professionals