5-Step Tool Lanyard Inspection Checklist - Toolbox Talks
12 Jul 21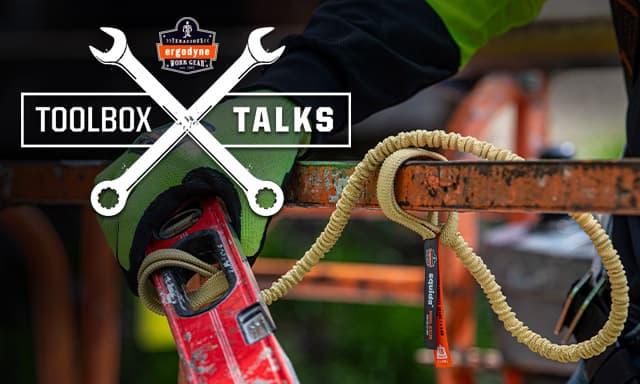 Toolbox Talks are intended to facilitate worksite health and safety conversations. Click here to download talking points for inspecting tool lanyards and attachments.
Before we begin, we'd like to take a moment to thank you. If you're reading this blog, we're going to assume you're already using some form of tool tethering system on your worksite. That in itself is a major step toward reducing the number of costly—and sometimes fatal—dropped object accidents. Kudos.
But as the ol' proverb goes, a chain (or lanyard, in this case) is only as good as its weakest link. If you're not regularly inspecting your tool tethering system, you're putting yourself, your tools and your crew at risk.
So remember—before you go up, you gotta get down… with a quick safety check.
INSPECTION CHECKLIST
STEP ONE:
Webbing, stitching and other soft materials for cuts, tears, heat trauma or other damage.
Image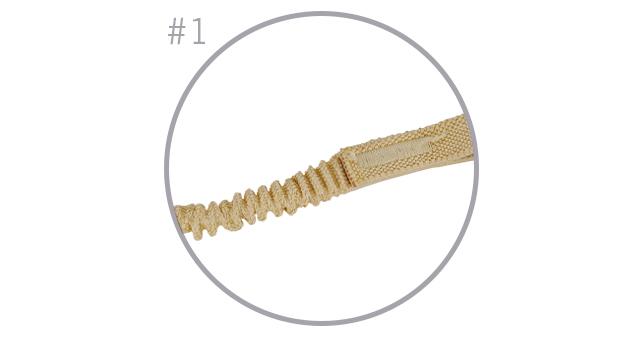 STEP TWO:
Hardware for rust or corrosion, abnormal distortion such as twists or bends, cracks and breaks or other damage.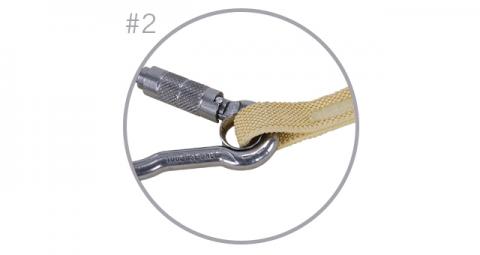 STEP THREE:
Carabiners and gates for proper functioning and locking.
Image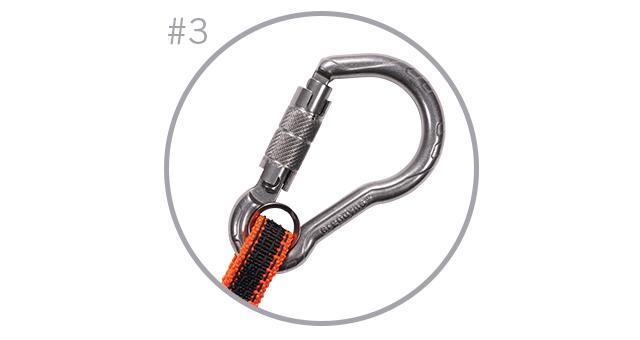 STEP FOUR:
Swivels, modular buckles and all other components for proper functioning and damage.
Image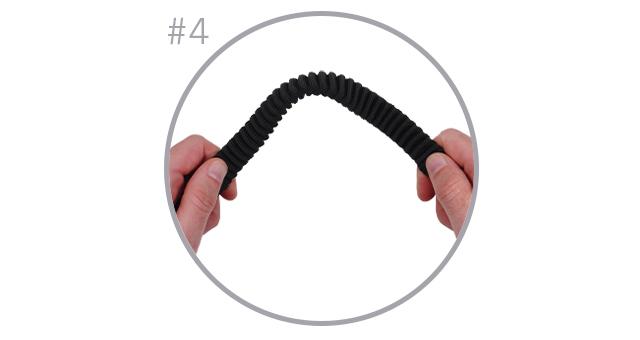 STEP FIVE:
Product markings and labels for legibility.
Image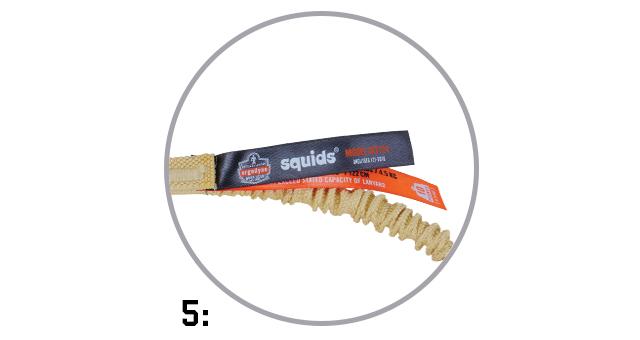 *If your tool lanyard or tether fails any part of inspection or is knowingly involved in a drop, immediately discard and replace it. 
TALK TO YOUR CREW
What good is all this knowledge if you don't share it? Taking a few minutes before a shift to go over this quick tool tether inspection checklist with your crew is a simple yet effective measure for protecting workers and gear. Download and print this PDF to educate your crew on proper tool lanyard inspection.
LEARN EVEN MORE
Using proper ANSI 121-approved tool lanyards is just one of many steps you can take in your dropped object prevention journey. For a deeper dive into tool tethering and the statistics around workplace safety at-heights, check out our Dropped Objects Safety & Prevention Guide.