COLD STRESS & COLD-RELATED ILLNESSES
As cold weather patterns become more unpredictable, no region is immune to a debilitating Polar Vortex—making it more important than ever to be able to identify common cold stress injuries, treatments and how to prevent them in the first place.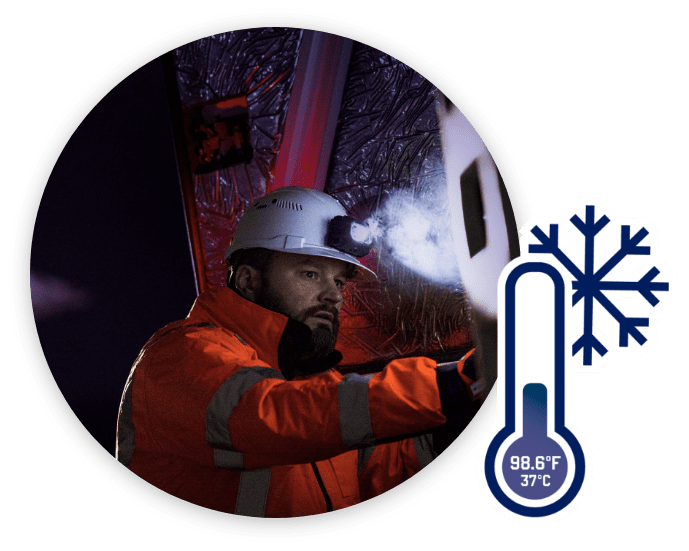 HOW DOES COLD STRESS HAPPEN?
When the body temperature drops below 98.6° F (or 37° C), blood begins to flow away from the extremities to heat the body's core. This immediately cools exposed skin and extremities, and increases the risk of cold stress, specifically frostbite and hypothermia.
COMMON COLD STRESS INJURIES
Learn the symptoms the treatment, and how to prevent these potentially life-threatening illnesses.
Frost Bite
How It Happens
Blood leaves extremities to protect vital organs
Symptoms
White/gray/blue skin, cold/hard/waxy skin, itching, burning, numbness, blistering
How to Treat It
Move to warm area, place extremities in warm water or wrap in warm blanket, seek medical attention.
Hypothermia
How It Happens
Core body temperature falls below 95° F (35° C)
Symptoms
Shivering, poor coordination, confusion, slurred or slowed speech, hallucinations
How to Treat It
For mild cases, move to warm area and stay active. For moderate to severe cases, seek medical attention.
Dehydration
How It Happens
Not drinking enough fluid to replace what is lost
Symptoms
Fatigue, lightheadedness, muscle cramps, confusion, dark & strong-smelling urine
How to Treat It
Replace lost fluids and electrolytes with water, sports drinks or juice. Drink 5-7 ounces every 15-20 minutes throughout the day.
THE COLD HARD FACTS
Cold exposure resulted in 240 worksite injuries 2019. Additionally, 880 fatalities were caused by slips, trips & falls—a risk greatly heightened by cold and icy conditions. 240 injuries
6 fatalities 880 fatalities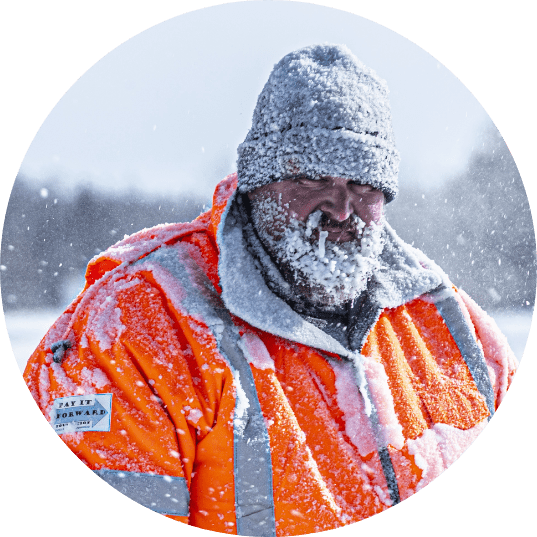 Is your crew prepared for the long winter ahead?
Cold-related illnesses and fatalities are preventable when you know the risks, symptoms and solutions. With expert training, support and endless innovation, Ergodyne is here to help you lead the way in making the Workplace a Betterplace™.
COLD STRESS PREVENTION
YOUR ROADMAP TO WINTER WORK DOMINATION
Working safely in bitter cold conditions requires planning, regular breaks to warm up and layering up in the right PPE.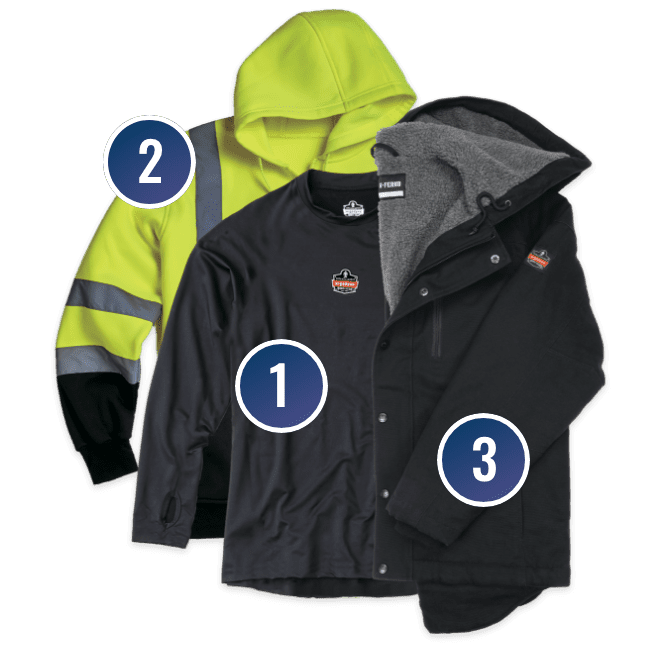 What is the best layering for cold weather?
Layers are the key to surviving – and thriving – through the months of sub-Zs and snow dumps ahead. Because there is no single magic garment able to adapt to all the ever-changing environmental variables of winter the way a proper layering system can. So, layer up, and bear down. Here's your guide to the protective barriers needed to combat Mother Nature.
1

Base Layers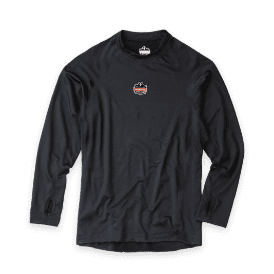 When the goal is to stay warm, productive and agile, a moisture-wicking, quick-drying layer is key. Venting under arms and a slightly loose, noncompression fit also creates a breathable layer of air insulation.
2

Mid Layers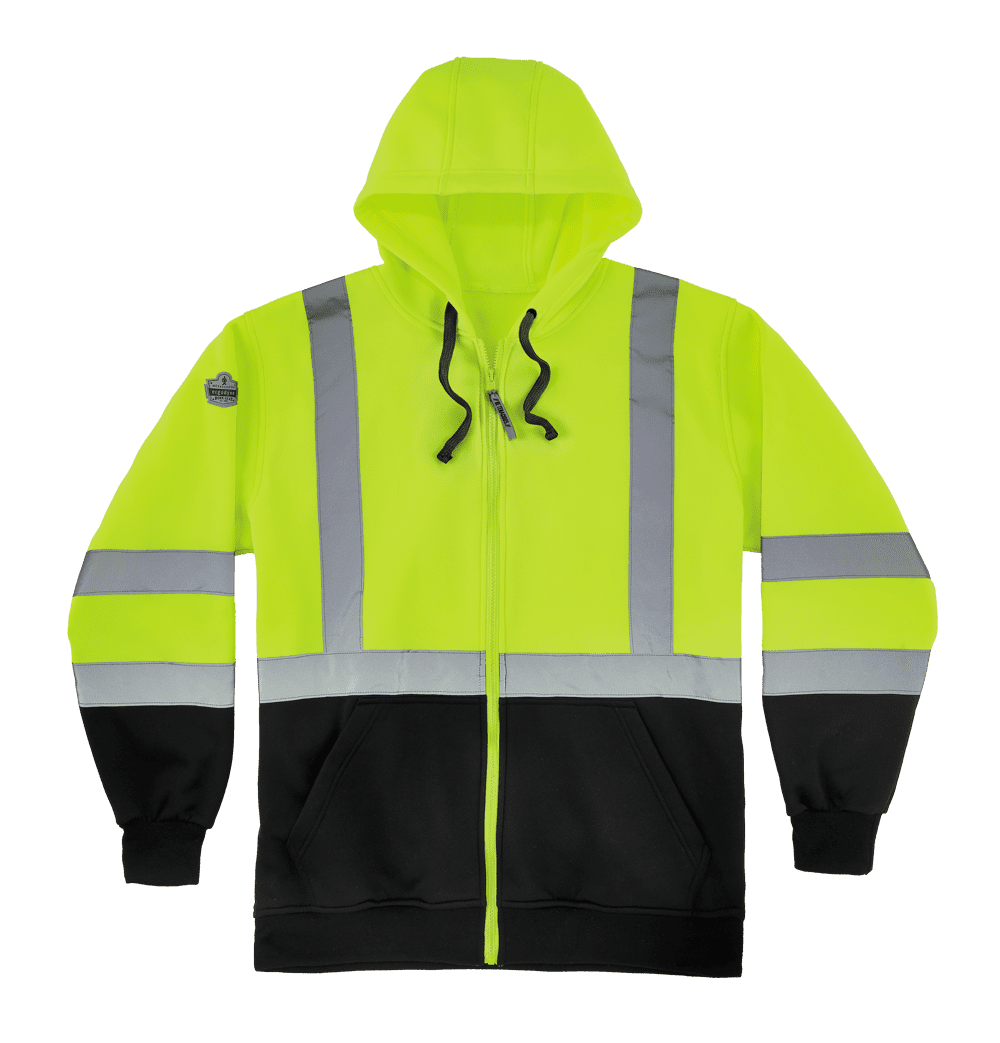 Your second layer – often your work gear or uniform – not only provides an added layer of insulation from the cold to trap body heat, but allows the wearer to react to changing temps and adjust their warmth by removing or adding layers as needed.
3

Outer Layers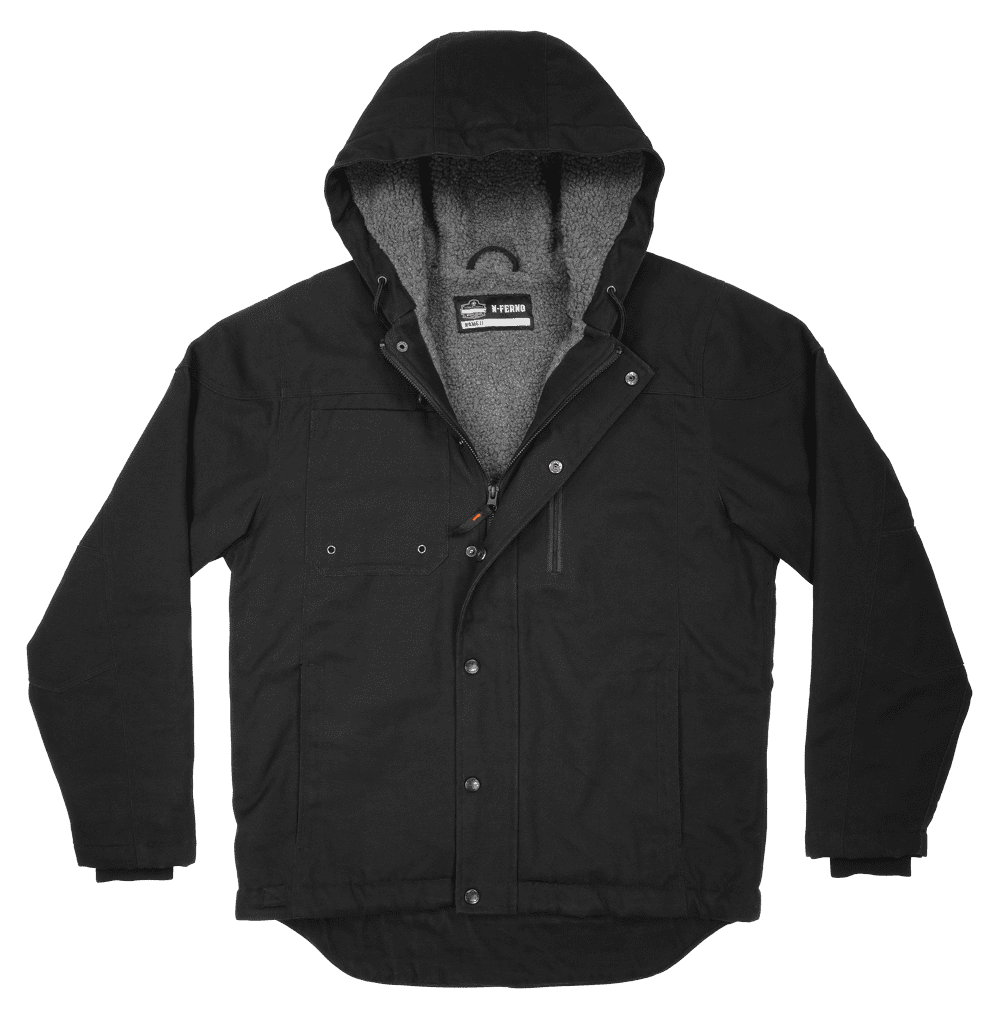 The third layer should be made of durable materials designed to stand up to abrasion, wind, rain and snow, as well as the cold. Insulated shells should also allow for air and moisture to pass through to the outside, with venting adding another level of temperature control.
Is there an OSHA standard for Cold Stress?
There is currently no federal OSHA regulation, but… the General Duty Clause states that employers must provide a safe and healthful workplace for workers.
A Complete Approach to Cold Stress Prevention
Layering
There is no single magic garment able to adapt to the ever-changing environmental variables of winter the way a proper layering system can.
Traction
Ice and snow make for treacherous terrain that leads to nasty slips and falls.
Hydration
Dehydration in cold environments is a major risk, especially since lower temperatures suppress thirst (the body is focused on regulating core temp more than fluid balance).
Skin Protection
Provides safe and effective broad-spectrum UVA/UVB protection against sunburn.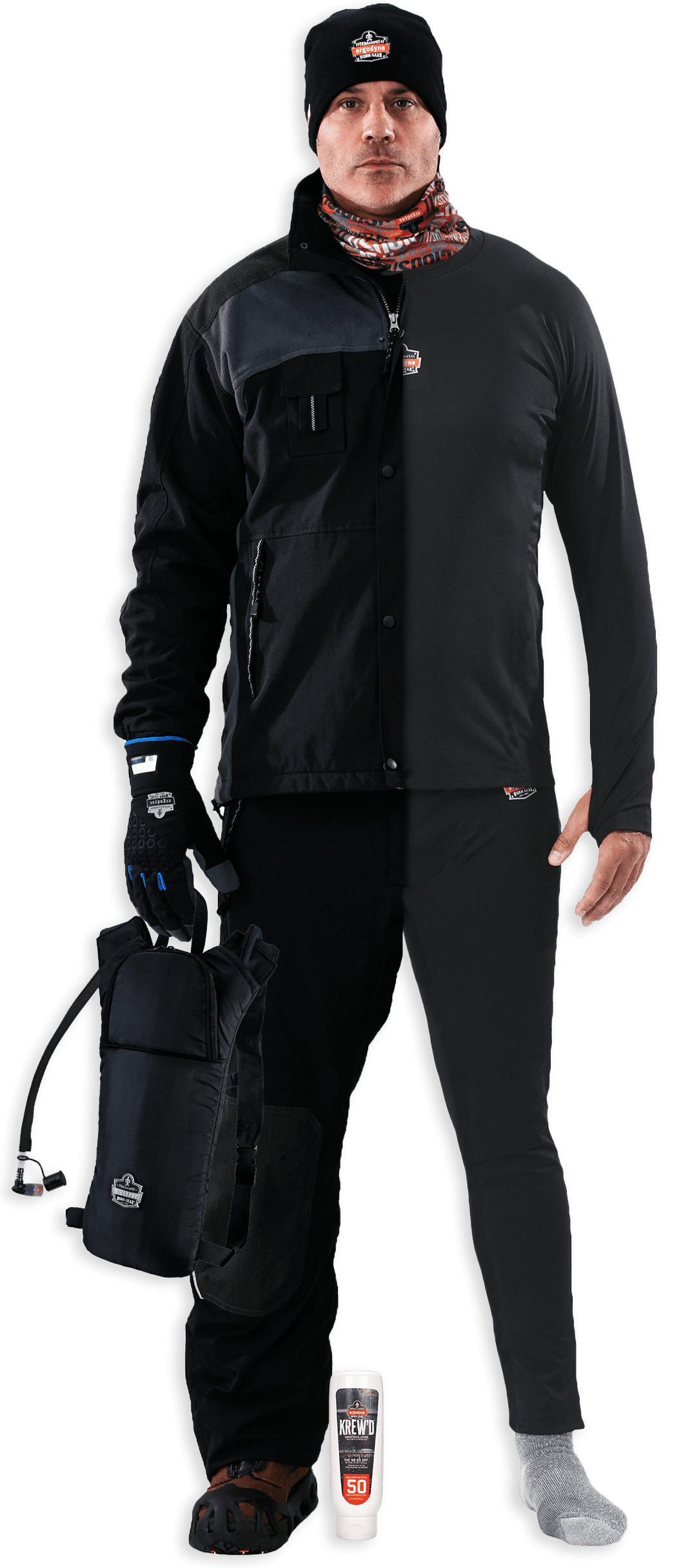 GEAR GUIDE
COMFORT FOR YOUR CLIMATE
From a "tad chilly" to full-blown arctic blast… build a layering system to match your flavor of frosty.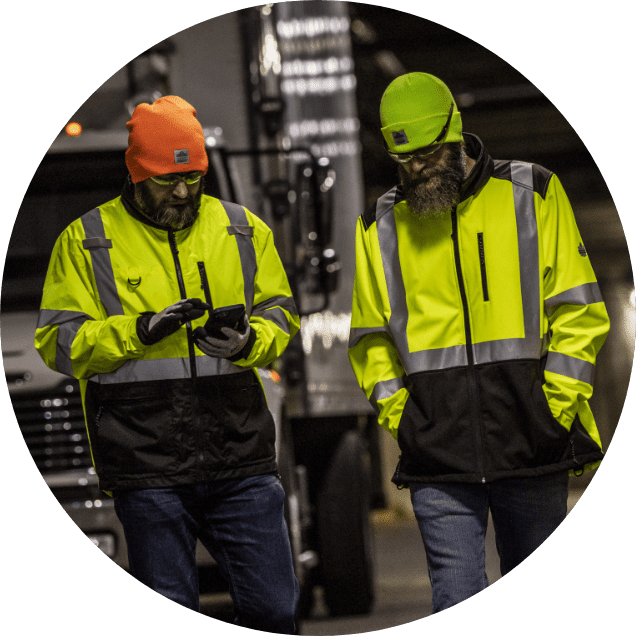 MILD WEATHER GEAR
Just because you're not slugging it out in sub-zero temps doesn't mean you're not at risk. Hypothermia can, and does, happen in temps above 40°F, especially when chilled from rain, sweat, or submersion in cold water.
Mild Weather Clothing & Accessories
COLD WEATHER GEAR
When the temps really dip, it's vital to consider your activity level and be able to adapt by removing layers as body temps warm. Otherwise, you're in for a sweaty spiral of regret.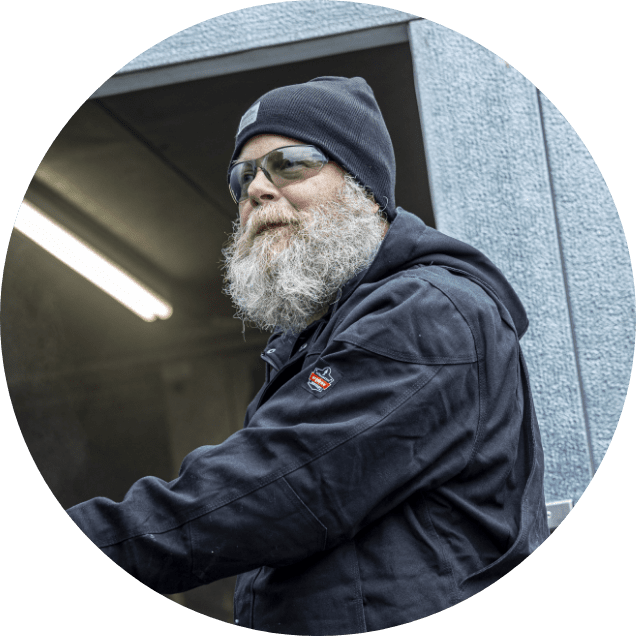 Cold Weather Clothing and Accessories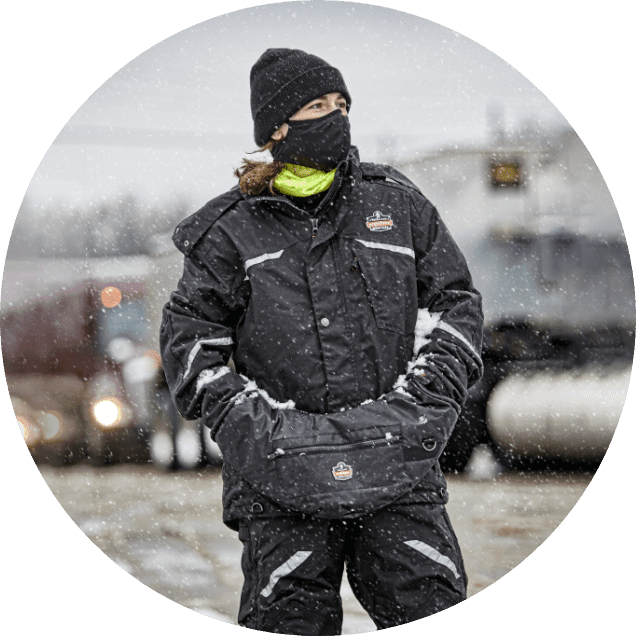 EXTREME COLD WEATHER GEAR
If it's exposed, it's gonna get "frozed". Like, fast. Less than 10 minutes when temps are -10°F (-23°C). Fingers, toes, ear lobes, and the tip of the nose are the most vulnerable parts of the body to frostbite—warming packs and face covers to the rescue.
Extreme Cold Weather Clothing & Accessories
RESOURCES
GET SMART ON COLD STRESS
Videos, articles, toolbox talks and more… it's a veritable blizzard of ready-to-share resources to keep crews safe and productive in the cold.
Free Downloads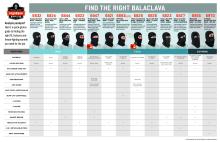 Sep. 29, 2022
N-Ferno Balaclava Selection Tool - Flyer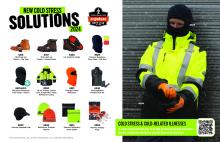 Jul. 28, 2022
Cold Stress Solutions Card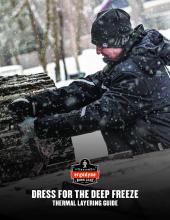 Oct. 12, 2021
Ergodyne Thermal Layering Guide
Videos
Demand the Safety to do Great Things: Minnesota's Winter Warriors
Tread Boldly Indoors & Outdoors with TREX Spikeless Traction Powered by Michelin Tire Technology
How to Activate Toe, Foot and Hand Warmers to Prepare for Winter
Blog Articles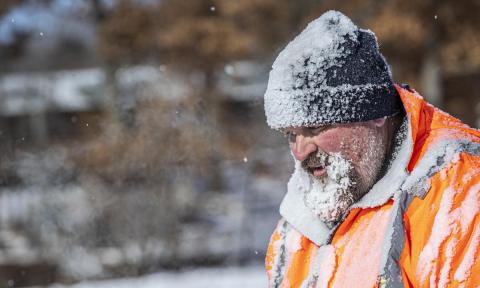 The ole noggin'—and your face, nose, ears and neck—are the parts of the body most exposed to Mother Nature's winter arsenal of cold temperatures, snow, ice, wind, sleet, hail and wicked mixtures of all the above.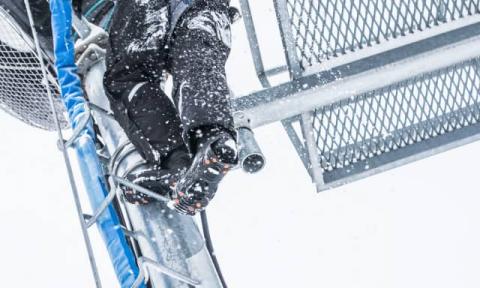 If over a quarter century of America's Funniest Home Videos has taught us anything, it's that people fall—a lot. But with falls accounting for over 30,000 deaths in the U.S. each year (the third highest among accidental deaths), it's not always as funny as Bob Saget, Tom Bergeron, Alfonso Ribiero or *insert dad-joke machine here* make it seem.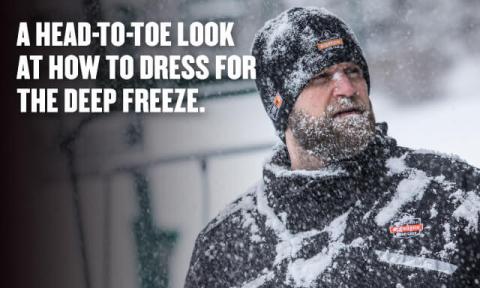 Ever since our ancestors decided to forego their furry coats, live indoors and walk upright, man has been locked in a pitiless battle with Mother Nature. And while it certainly takes a special degree of mental fortitude to forge ahead in the bitter cold, workers won't get by safely on grit alone—no matter how thick their blood or their beards.
Toolbox Talks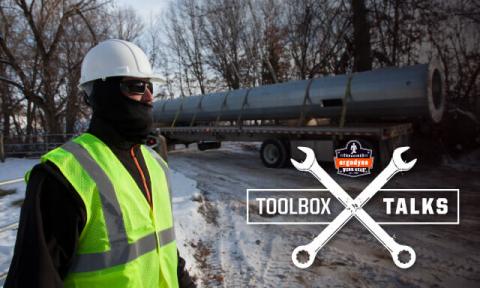 They say you should only worry about stuff you can control. If you're a safety supervisor, weather is one thing you can't control—but you can control your crews' shift schedules. Often overlooked, it's an easy way to mitigate the side effects of working in a cold environment.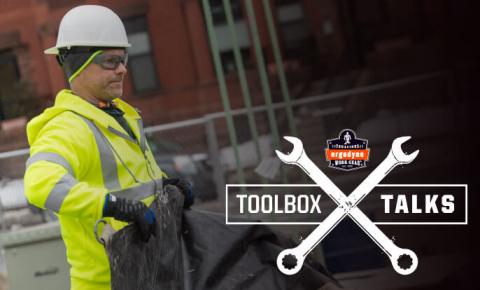 With increasingly unpredictable cold-weather extremes as a backdrop, it's more important than ever to be able to properly identify and treat the most common cold-related illnesses.
GET YOUR COMPLETE GUIDE TO COLD STRESS