How Heat Stress Happens
Image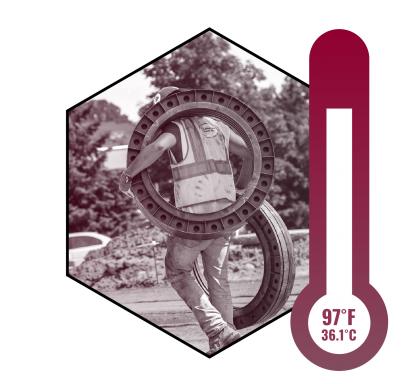 1
Body's means of controlling its internal temperature starts to fail
Image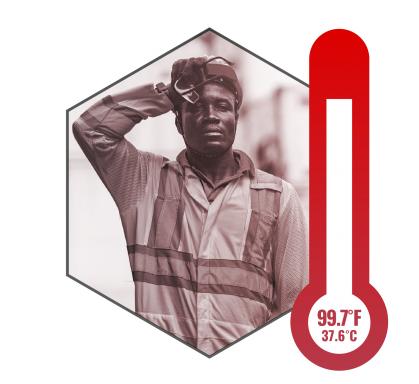 2
Once body temps reach 99.7°F (37.6°C), heat stress has begun to affect the body
Image
3
Severe illness occurs when body temperature reaches 104°F (40°C)
Common Heat-Related Illnesses Over 900 U.S. workers were killed and almost 80,000 seriously injured by heat stress between 1992 and 2020.
- Bureau of Labor Statistics
Videos
How to Build a Heat Stress Rest & Prevention Station to Keep Workers Safe
2021 Heat Stress Solutions Webinar
How to Activate Your Chill-Its Cooling Gear - Demo | Heat Stress
Articles
Image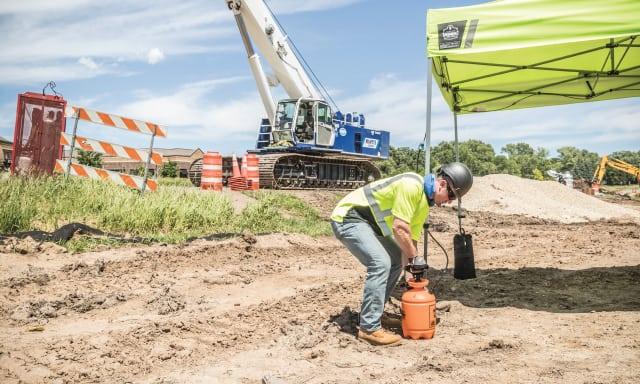 Preventing Heat Stress at Work: Your Guide to Heat Stress Risks & Solutions [Updated 2021]
Weather patterns are changing. The planet's getting warmer. And, in fact, all but three of the hottest years on record have occurred since 2000. On average, excessive heat causes 650 deaths in the United States every year. 39 of those took place on the job in 2016—double the amount that occurred only two years prior.

READ MORE >>
Image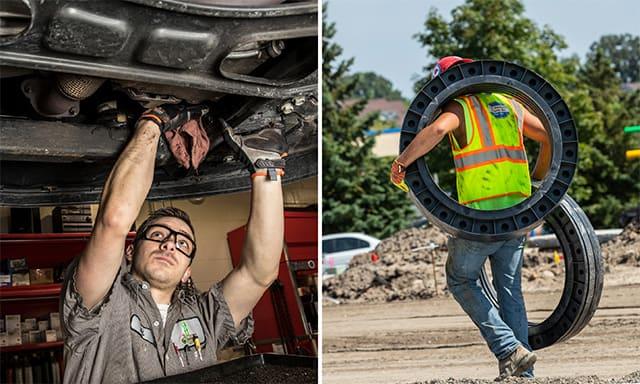 Working in the Heat: Outdoor vs. Indoor Heat Stress Prevention Programs
It's time to face facts—everything on this green earth is getting hotter. 2020 tied the planet's warmest year ever, joining 18 other record highs set since the turn of the millennium. By 2050, the number of dangerous heat days (a heat index of above 104) across the US is projected to more than double from 20 to 58.

READ MORE >>
Image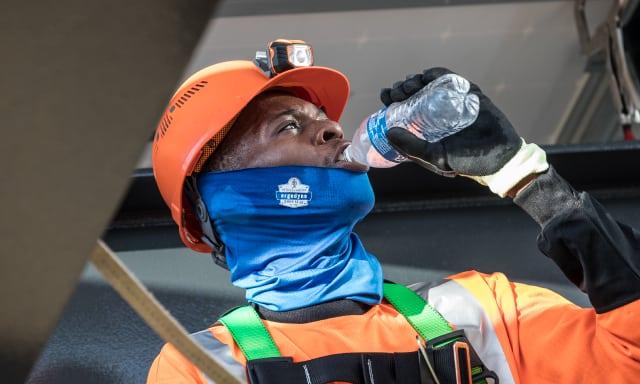 [Industry Survey] What are the EHS Professionals Doing to Prevent Heat Stress?
Heat-related illness accounted for 815 worker fatalities and over 66,000 injuries in the United States between 1992 and 2017. And with average heat indexes perennially rising, it's never been more crucial for employers to establish comprehensive heat stress prevention plans to keep workers safe.

READ MORE >>
Toolbox Talks
Image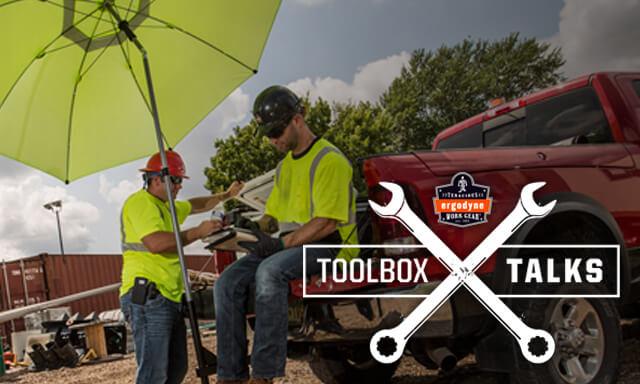 Toolbox Talks: Why Shaded Areas are Important For Breaks at Work
Go ahead, throw some shade. With summertime temps getting more and more extreme, you need to be prepared to handle any heatwave and keep your workers safe. Giving your workers access to outdoor sun protection is critical in keeping them healthy and productive, come hell or high temperatures.

READ MORE >>
Image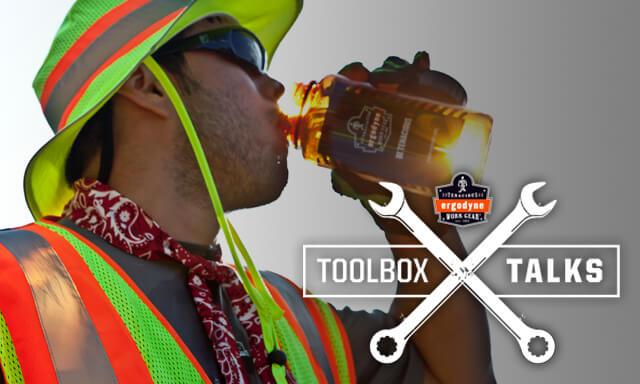 Toolbox Talks: How to Prevent Dehydration in the Heat
Cheers. Salut. Bottoms up. However you say it, it's time to start tippin' 'em back. And by that, of course, we mean water. As the summer heats up, making sure you and your workers are properly hydrated becomes more and more critical when it comes to workplace safety.

READ MORE >>
Image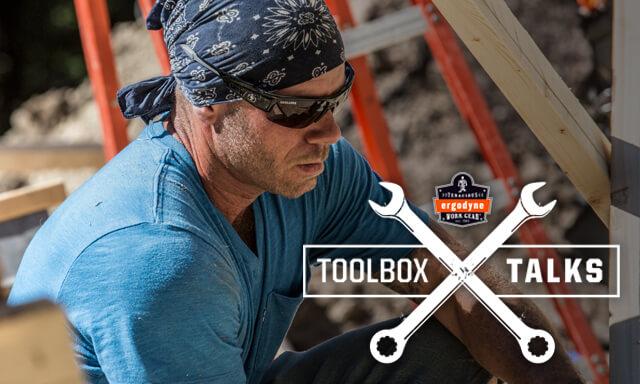 Toolbox Talks: Warning Signs and Symptoms of Heat-Related Illness
If it seems like summers have been getting hotter and more extreme, you're right – on average, summers over the past decade have been hotter on average and bring more heat waves with temperatures that fall into the "extremely hot" category.

READ MORE >>
GET YOUR COMPLETE GUIDE TO HEAT STRESS