OSHA Heat Stress Standard: An Overview of OSHA's National Emphasis Program for Heat-Related Illnesses
31 May 22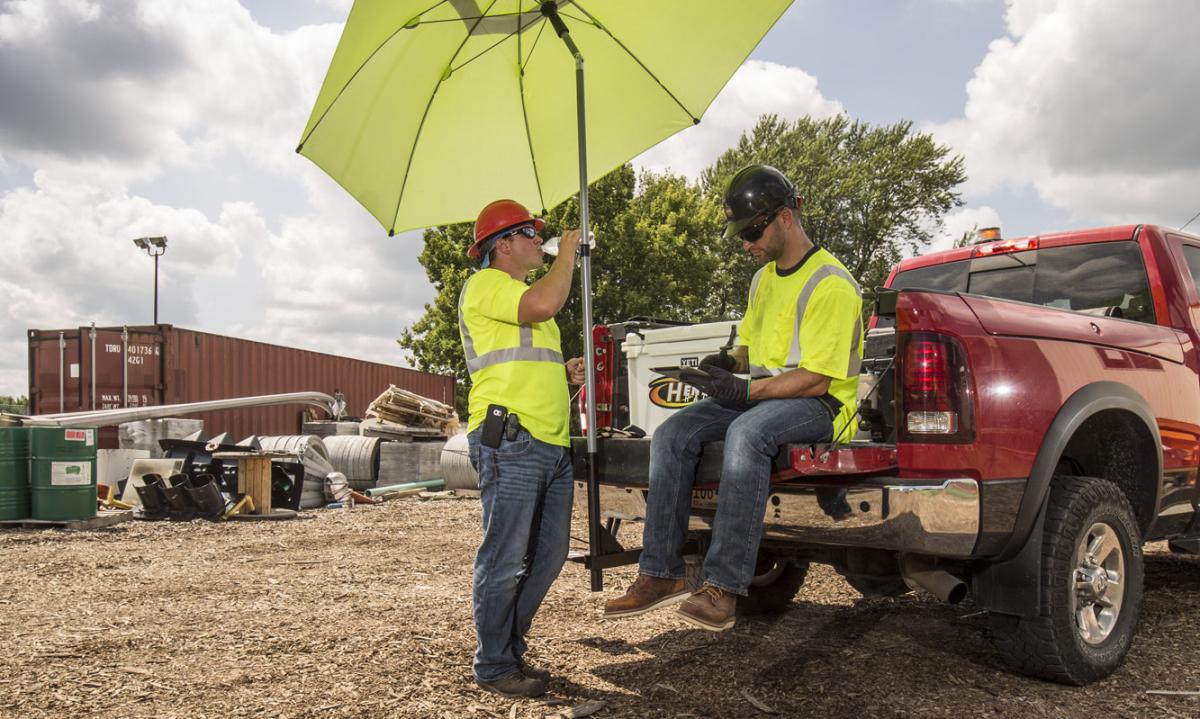 OSHA's National Emphasis Program for Outdoor and Indoor Heat-Related Hazards was recently launched with the goal of protecting millions of workers from heat-related illness. Here's what it means for you.
In April of 2022, OSHA launched its National Emphasis Program for Heat-Related Hazards. The first-ever national OSHA standard for heat stress, the monumental program is designed to protect at-risk outdoor and indoor workers from the rising threat of heat-related illness.
Of course, with change, comes uncertainty. And if the bylaws left you feeling a bit befuddled, fear not. Our experts did their homework (+ the extra credit) to answer all of your burning questions about what the new program means for you.
OSHA NATIONAL EMPHASIS PROGRAM FAQ
FIRST THING'S FIRST… WHAT IS A NATIONAL EMPHASIS PROGRAM?
OSHA's National Emphasis Programs (NEPs) are temporary programs that focus the agency's resources on particular hazards and at-risk industries. There are currently 11 active programs, including combustible dust, hazardous machinery, lead, trenching/excavation and more. Existing and potential programs are evaluated using sources such as inspection data, injury/illness data, National Institute for Occupational Safety and Health (NIOSH) reports and peer-reviewed literature.
IS THERE AN OSHA STANDARD FOR HEAT STRESS?
OSHA's National Emphasis Program for Heat is the agency's first nationwide enforcement measure to protect millions of outdoor and indoor workers from the increasing threat of heat-related illness.
WHY NOW?
As average annual temperatures increase, so does the danger of extreme heat. 18 of the last 19 summers were the hottest on record, with workers suffering over 3,500 heat-related illnesses and injuries each year—a statistic that not only includes outdoor workers, but also those slogging away in foundries, paper mills and other demanding indoor environments.
WHAT DOES THE NEP INCLUDE?
Building upon OSHA's ongoing initiatives, the NEP greenlights OSHA to conduct heat-related inspections on high-risk worksites while encouraging protective measures such as training, acclimatization procedures, and access to water, rest and shade.
WHAT INDUSTRIES WILL BE AFFECTED?
The NEP targets over 70 high-risk outdoor and indoor industries, primarily within construction and manufacturing where exposure is particularly high. Targeted industries were selected based on recent heat-related incident data recorded by the Bureau of Labor Statistics, as well as the highest number of OSHA heat inspections and OSHA general duty clause violations / hazard alert letters over a 5-year period.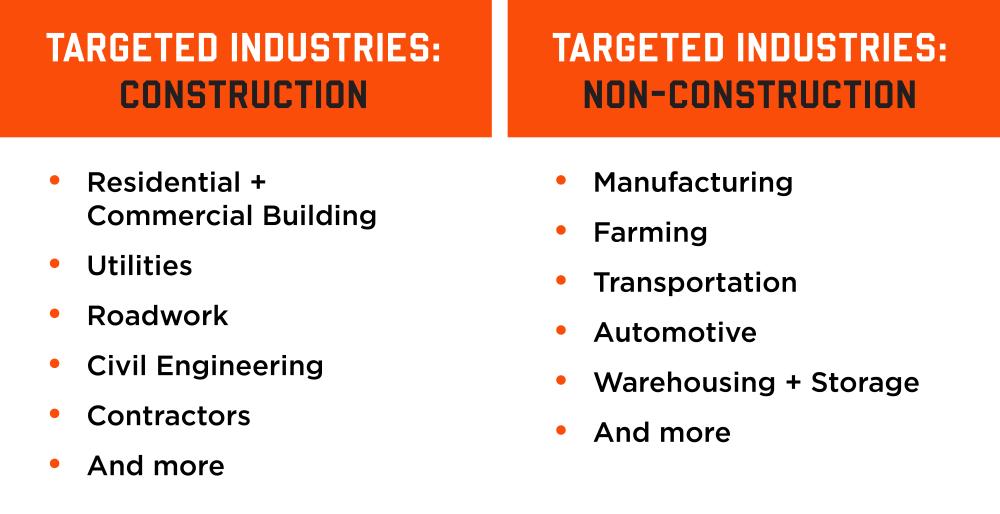 HOW LONG IS THE NEP IN EFFECT?
Effective April 8, 2022, the NEP will remain valid for three years unless canceled or extended.
OSHA INSPECTIONS
WHEN WILL OSHA INSPECTIONS OCCUR?
OSHA will initiate inspections on days the National Weather Service has announced a heat warning or advisory for the local area. If the heat index is 80°F or higher, inspectors and compliance specialists will engage in outreach and technical assistance to help keep workers safe.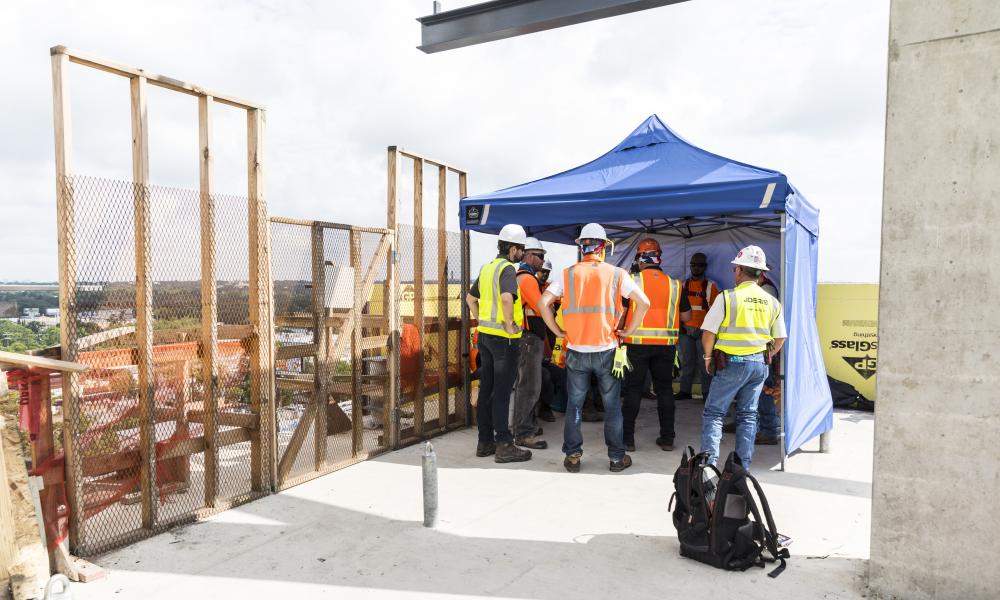 WHAT CAN YOU EXPECT DURING AN OSHA INSPECTION?
During inspections, compliance safety and health officers (CSHOs) will:
Review logs and incident reports for entries indicating heat-related illness, as well as records of heat-related ER visits and ambulance transport
Interview workers for symptoms of heat-related illnesses, including headache, dizziness or dehydration
Review employer's plans for addressing heat exposure and associated training records Identify all conditions and activities relevant to heat-related hazards
When all elements of a violation are established, Area Directors are responsible for issuing citations for hazards under the General Duty Clause. Hazard Alert Letters (HALs) may also be sent.
WILL SITES BE NOTIFIED PRIOR TO INSPECTION?
While OSHA Area Offices will be working from established at-risk industry lists, inspection sites will be chosen at random on high heat days.
HOW TO PREPARE FOR OSHA'S NATIONAL EMPHASIS PROGRAM FOR HEAT ILLNESS PREVENTION
OSHA OUTREACH + ON-SITE CONSULTATION
In addition to inspections, OSHA Area Offices will conduct nationwide outreach to help targeted industries better understand the risk and implement best practices for heat illness prevention. A major component of this will be OSHA's free On-Site Consultation Program. Separate from policy enforcement (meaning no penalties/citations), this service assists small and medium-sized businesses in developing strategic approaches for addressing heat-related illnesses.
HEAT ILLNESS PREVENTION CONTROLS
Failing to prepare is preparing to fail. As with most worksite risks, heat-related illnesses can be prevented using a combination of engineering controls, administrative controls and good ol' fashioned PPE.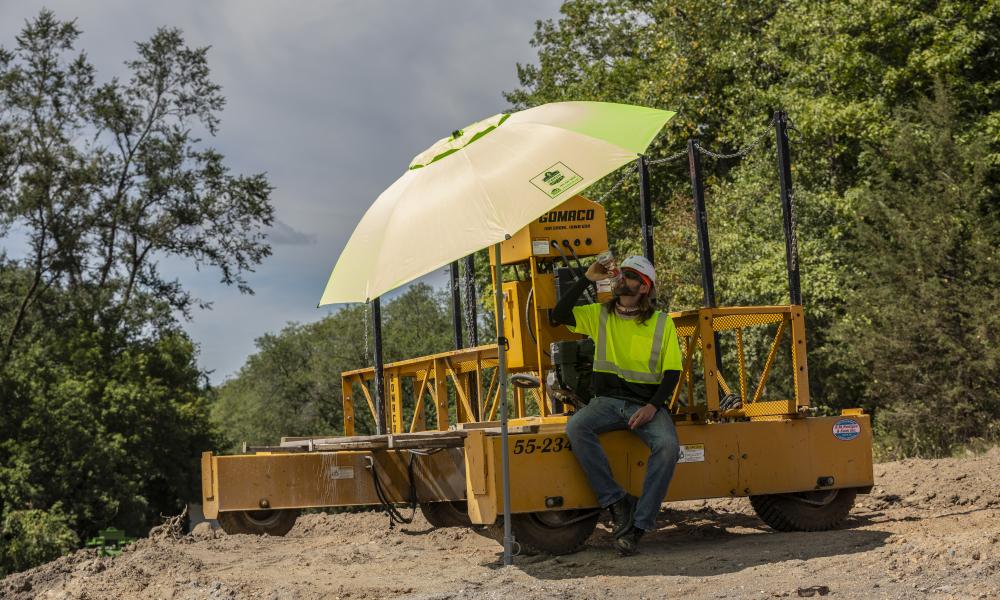 Heat Stress Engineering Controls
Air conditioning, fans + increased ventilation
Natural shade + portable shelters
Reflective shields to redirect radiant heat
Sealing steam leaks by insulating water vapor pressure
Heat Stress Administrative Controls
Risk, symptom + first-aid training
Acclimatization
Regular hydration
Scheduling + pacing of work based on time of day
Frequent breaks
Reduced physical demands
Heat Stress PPE