Five Hoist Bucket Must-Haves: Is Your Tool Bucket ANSI Compliant?
25 Nov 20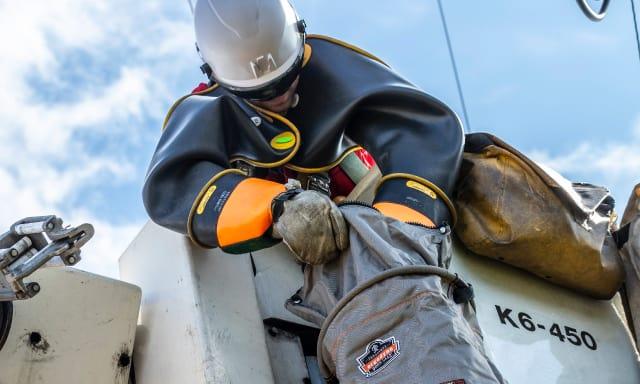 Five must-haves for an ANSI/ISEA 121-2018 Compliant Hoist Bucket
Knocking over your tool bucket on flat ground is a bummer. Knocking over your tool bucket from anything higher than 6 feet is calamitous to people and objects below.
It's accidents like these that resulted in 50,000 dropped object injuries in 2018—6,000 more than the year before. ANSI/ISEA 121-2018 was a step in the right direction, establishing minimum design, performance, labeling and testing requirements for solutions that prevent falling objects while working at height. But a standard is only as good as its adherence. With utility buckets used and abused on job sites across the industry, it's crucial we get as many as possible up to code.
FIVE MUST-HAVES FOR EVERY ANSI-COMPLIANT HOIST BUCKET
1. SECURE CLOSURE
Top prevents contents from spilling if tipped
Image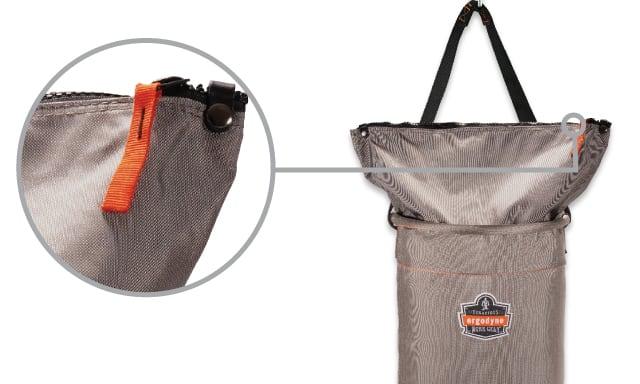 2. LIFTING MECHANISM
Secure attachment handle for safely lifting bucket to heights
Image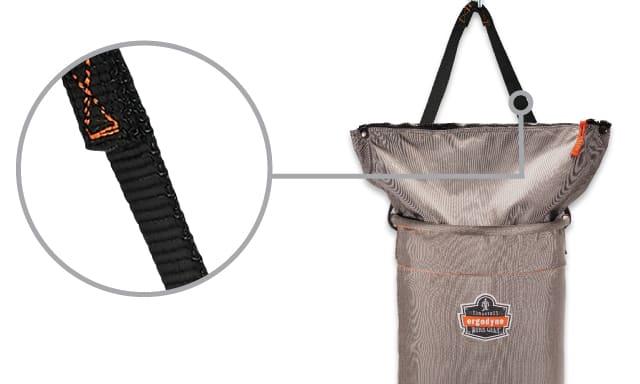 3. 121 MARKED LABELING
Clearly states required working hoist bucket information including: maximum weight rating, manufacturer information, and warnings

4. PRODUCT INSTRUCTIONS
Includes installation illustrations, as well as use, care and replacement guidelines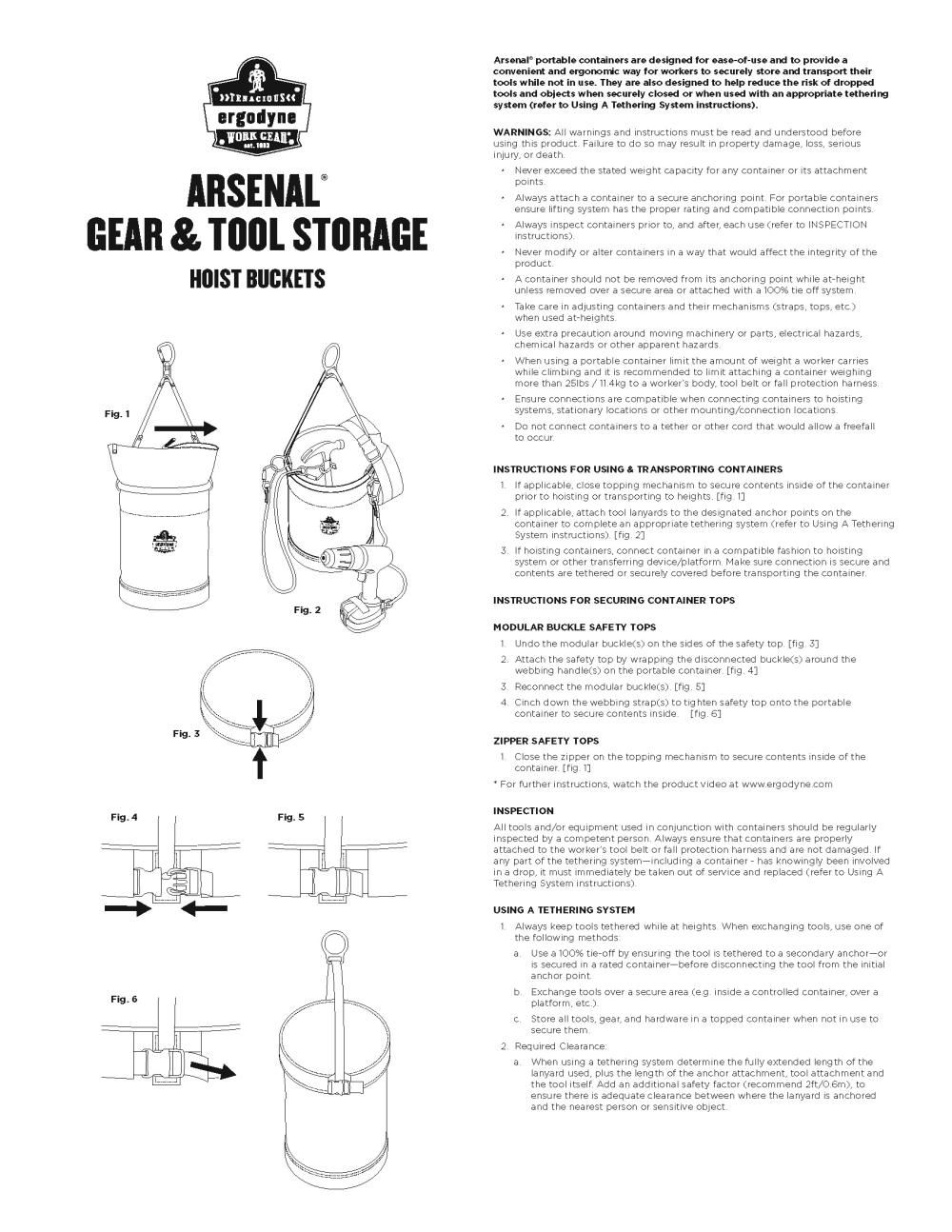 5. COC: CERTIFICATE OF CONFORMITY
Identifies where and when ANSI/ISEA 121-2018 testing occurred

LEARN EVEN MORE
For a deeper dive into tool tethering and the statistics around work at height safety, check out our Dropped Objects Safety & Prevention Guide.