[INDUSTRY SURVEY] WHAT ARE EHS PROFESSIONALS DOING TO PREVENT HEAT STRESS?
8 Feb 21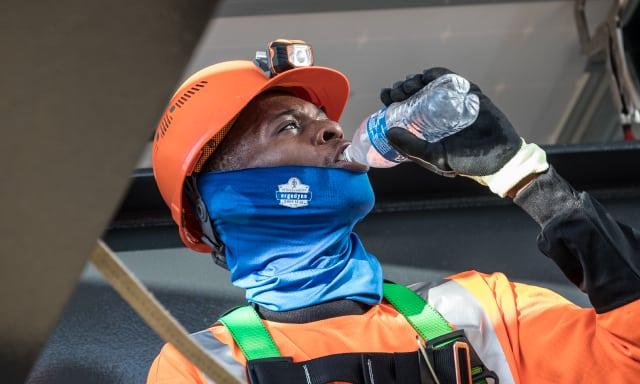 Heat-related illness accounted for 815 worker fatalities and over 66,000 injuries in the United States between 1992 and 2017. And with average heat indexes perennially rising, it's never been more crucial for employers to establish comprehensive heat stress prevention plans to keep workers safe.
WHAT EXACTLY ARE HEAT-RELATED ILLNESSES?
Heat stress occurs when the body fails to control its internal temperature, allowing it to exceed 99.7° F (37.6° C). While that can result in a variety of side effects, the most common heat-related illnesses (HRIs) are heat rash, heat cramps, heat exhaustion and heat stroke.
WHAT'S BEING DONE TO PREVENT HEAT STRESS ON THE WORKSITE?
While OSHA has not established any federal heat illness prevention standards, there are general guidelines about hydration, shift/break length and how to identify heat stress symptoms. But these guidelines are only as good as their awareness, which is why we teamed up with EHS Daily Advisor to better understand if and how employers are incorporating heat illness prevention into overall workplace safety.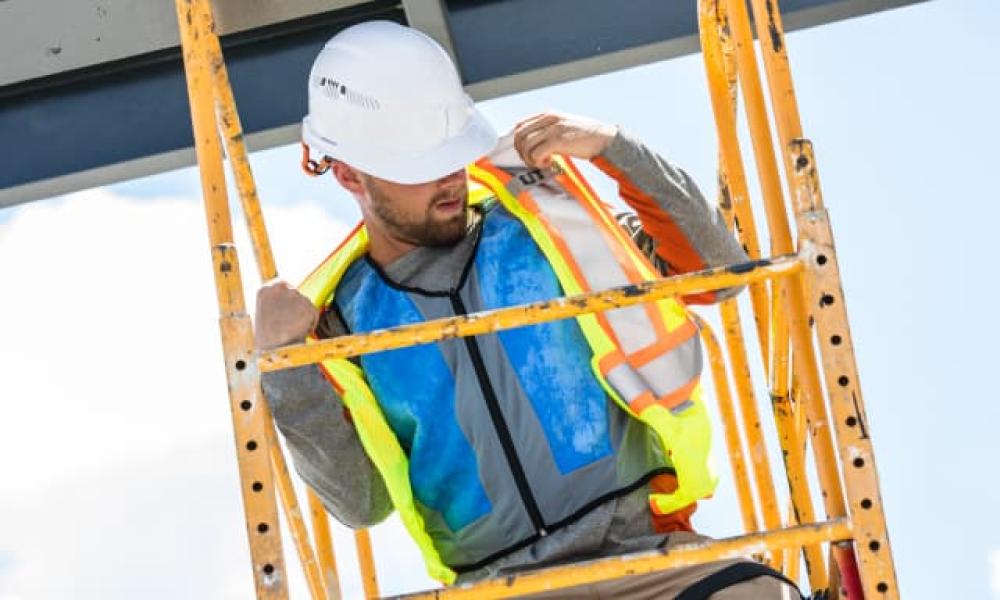 HEAT STRESS PREVENTION SURVEY
To get a pulse on the industry's approach to heat stress prevention, we worked with EHS Daily Advisor to survey 452 environmental, health and safety professionals—86% of whom indicated working in the heat as a requirement of their job. Of that 86%, over a quarter recorded at least one heat-related illness in the past 5 years.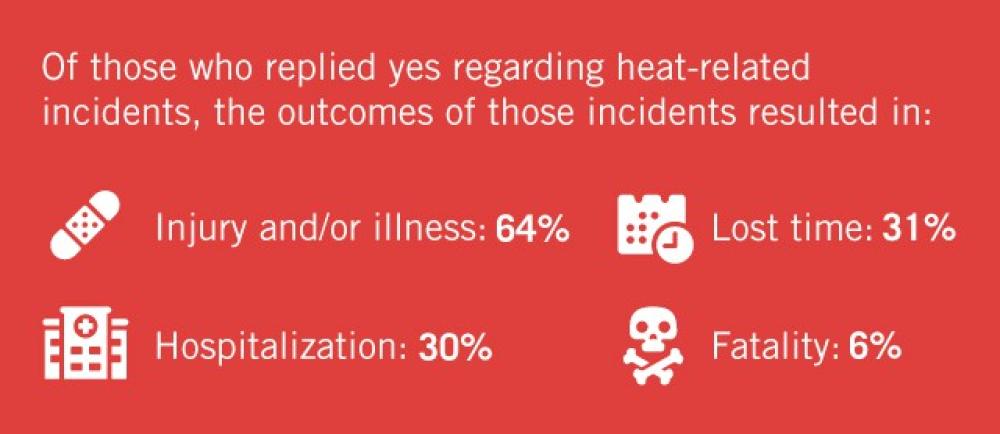 Considering heat-related illness is 100% preventable with adequate hydration, rest, shade, cooling PPE and sunscreen, even one incident is one too many. The results of our survey illuminate what work still needs to be done to implement more widespread heat stress awareness and prevention measures on the jobsite.
DO YOUR PART
Educate yourself and others on heat stress prevention first by reading and sharing the EHS Daily Advisor survey. When you're done there, take a deeper dive with even more workplace safety resources: