PPE's Role in Reducing Heat Stress
21 Jun 16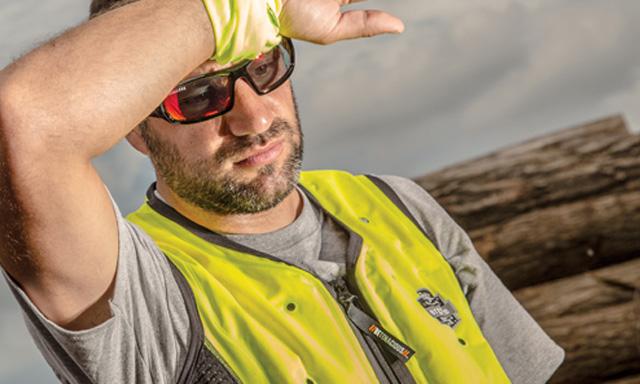 In summer's sweltering heat, certain clothes can bake – not make – the man. Employers owe it to their workers to make sure they are properly and adequately equipped to handle the heat that can make an otherwise normal work day, a complete beatdown.
Federal OSHA standards don't specifically address outdoor heat exposure and prevention of heat-related illnesses. However, the General Duty Clause is always in effect and a good reminder that best practices are to be followed in all situations. Section 5(a)(1) requires that employers provide a workplace "free from recognizable hazards" that could seriously harm or even kill employees. This surely includes extreme summer temperatures. It also means that employers and site managers are legally obligated to comply.
The Hierarchy of Controls is a system used to minimize or eliminate exposure to hazards. When employers can't eliminate or substitute for hazards, or employ engineering or administrative controls in a pinch, Personal Protective Equipment (PPE) can and does help. Since you can't air condition an outdoor worksite, PPE is often the only reasonable solution to address the problem of heat stress.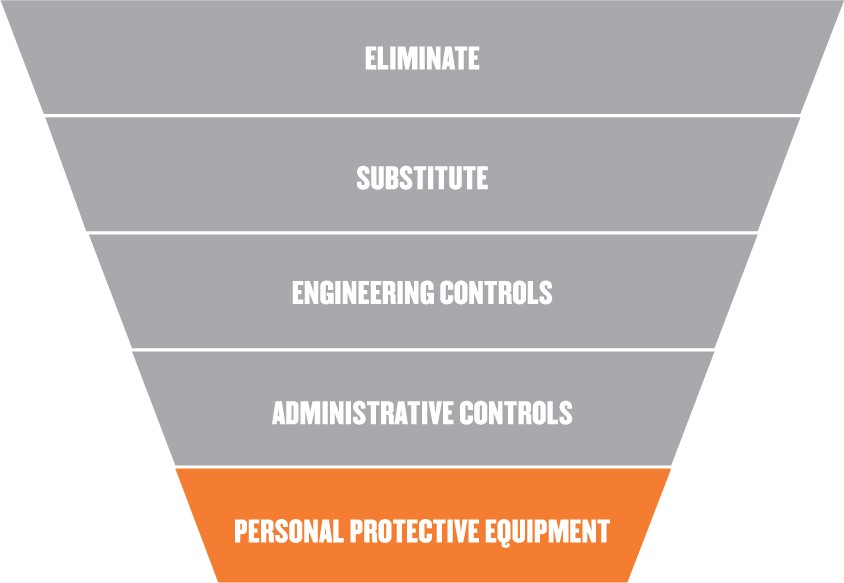 Workers should cover their skin to prevent sunburn, but also wear loose-fitting clothing that lets sweat evaporate while stopping radiant heat. Supplement loose clothing with evaporative cooling products (such as our Evaporative Cooling Towels, Bandanas, and Neck Shades) that absorb water and cool more than ambient air does. Evaporative cooling products help regulate the body's core temperature when placed on an area where there are large blood vessels located near the surface of the skin near areas (such as the head, neck, or armpits). If the job requires wearing multiple layers of PPE (turnout gear, hazmat suits, etc.), workers should use products such as phase change cooling vests to provide much needed cooling relief underneath or over their other protective apparel.
Finally, whether the sun is beating down or the lakes are freezing over, hydration is essential! Drink water every 15 minutes to prevent dehydration.
You can't do much to change Mother Nature's mind in the summer; but if you're down with PPE, you can turn the comfort level on your sweaty jobsite around 180 degrees.