THE WHIZ KID TAKES THE REINS // 1985-1986
22 Mar 18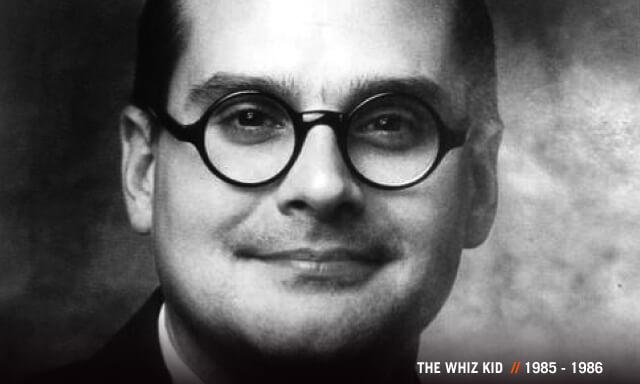 All year long we're celebrating the moments that got us to this great spot: 35 years of Making the Workplace a Betterplace. It's a tribute to our history and the big part you've played in it. So join us every month for a new tale, a quirky giveaway, and a fresh playlist of tasty tunes … 'cuz there ain't no party like an Ergodyne party, and this one's gonna go down in the books, kids. Picture it: You're fresh out of business school. And before you even get that degree framed, the opportunity to join a startup presents itself. Wow! Amazing, right? Sure. Though, there are just a few small challenges you might want to be aware of first. Starting with the fact that the company's product line consists of exactly one product. And within two years the well-intentioned but misdirected grey hairs running the biz had pretty much run it into the ground. Suddenly, no one was around. Everybody jumped ship or moved on. There's no money in the till, no momentum, nothing good happening ... see you Monday at 8. Faced with exactly that scenario, few would have blamed current Ergodyne President and CEO Tom Votel if he had taken a hard pass on taking control of the daily operations of the fledging occupational health company started by his dad, Dr. Tom Votel, as a way to sell a pioneering new back support he had developed a handful of years earlier. Instead, with everyone suddenly gone, he thought, maybe I'll take a shot at this? Maybe I can do this? It was either that, or the company calls it quits for good. "All that was left was a stockroom clerk, a secretary and me," says Votel, recalling those inauspicious early days in the business then known as CompEquip. But where many would have seen a losing proposition, Votel saw potential. An untapped market. And a noble cause rooted in more than just making a buck. "We're idealistically motivated," Dr. Votel, would tell the St Paul Pioneer Press in a mid-80s profile piece on the company his son would eventually rename Ergodyne in 1985. "The thrust is to reduce injuries in the workplace." OK, cool. Seems simple enough. Workers were getting hurt at alarming rates, and to great expense to them, employers and insurance companies. And here are these guys with a solution to help mitigate both. Everybody wins, right? But yet, several years in, the company that Votel inherited was still operating at zero. So what gives?
ELSEWHERE IN 1985…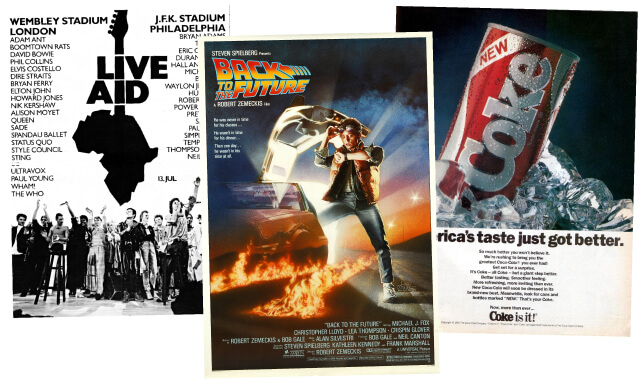 Live Aid harnesses the power of rock to raise over $200 million for famine relief, Doc Brown invents time travel and New Coke becomes shorthand for catastrophic marketing blunder.
AHEAD OF THE CURVE
"He had a vision to create a company to reduce injuries and associated costs," Votel says of his dad. But at the time, the focus had been on medically treating the millions of workers injured every year after the fact. The Ergodyne approach seemed novel and maybe a bit strange to many. It wasn't just the back support they were selling. It was a complete, comprehensive program that included worksite assessments, education and training. It was about changing the way people worked more so than a "magic bullet" product. Of course, change always takes time, and Ergodyne was most certainly at the leading edge of a movement most were completely oblivious to.

"Ergonomics wasn't even a word in the dictionary at the time," says Votel. Even with that, Votel figured with so much being spent on back injuries alone, his solution -- novel as it may have been -- shouldn't have been a hard sell.
CRITICAL PARTNERS
In the early days, Dr. Votel had been engaging with insurance companies to sell his back support on their referrals. But what made sense in theory had a hard time gaining traction in practice. Votel, Jr. shifted that strategy to safety supply distributors who dealt directly with the companies that oversaw the workforce Ergodyne endeavored to protect. His first stop? Yellow Pages: Industrial Safety Supply. "I literally opened the phone book, called our first distributor and went over to talk to them," recounts Votel. (That distributor, Continental Safety Equipment, is still a proud partner, by the way. And yes, still selling back supports.) "We very quickly identified the industrial safety equipment distribution channel as a very effective means of reaching the end users who had the risks. And by finding the right distributors, who bought into our mission, and who were trusted by customers…they became critical partners in our growth." From there, the distribution road show was on. With an entrepreneurial spirit, marketing savvy and mission he believed in, Votel went on tour to secure distributorship across the country. This kid was on to something. UP NEXT: HOUSE PARTY // 1986 - 1992 PREVIOUSLY: 35 YEARS OF TENACITY: THE DOCTOR IS IN