Paper Mill Reduces Waste, Prevents Repeated Hand Injuries with ProFlex Cut-Resistant Gloves
23 Sep 22
With demanding conditions tearing up gloves in two weeks flat, an east coast paper mill had long been searching for an elusive trifecta of high cut protection, breathable comfort and extended durability. With ProFlex's new ASX-coated A7 Gloves, they got exactly that—reducing waste by 37% with a longer lasting solution that delivered better fit, feel and function than anything before it.  
MULTIPLE RISK[S] LEADING TO HAND INJURIES
When you're manufacturing and manipulating heavy weight paper, there's quite frankly very little that isn't a risk. High heat and humidity, abrasive surfaces, changing out razor sharp slitter blades... Even the most routine maintenance poses a threat to workers and their gloves.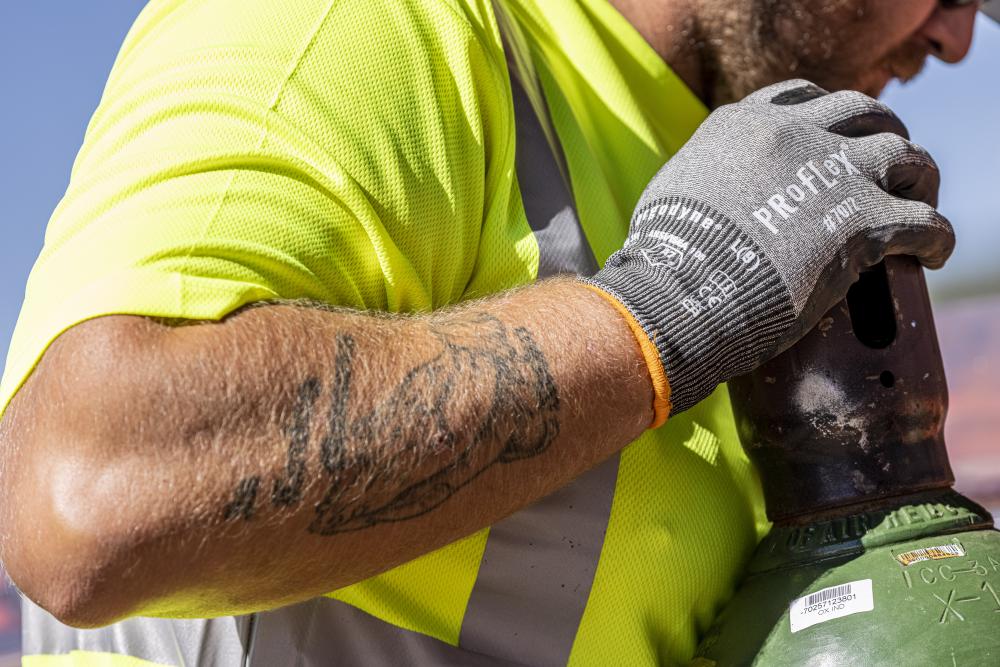 SEARCHING FOR PROPER HAND PROTECTION RESULTS IN TRIAL, ERROR, REPEAT.
In pursuit of protection that could handle it all, the paper mill's safety manager (of over a decade) had tested just about every glove in the book. But with every new trial came a new compromise on either protection, performance or comfort.
The latest "solution"? An 18-gauge A5. Workers appreciated that the breathable 18g knit no longer caused them to break out in a rash, but reduced durability meant the mill was having to replace gloves nearly every two weeks. Good enough for now, maybe, but the safety manager knew the quest had to continue.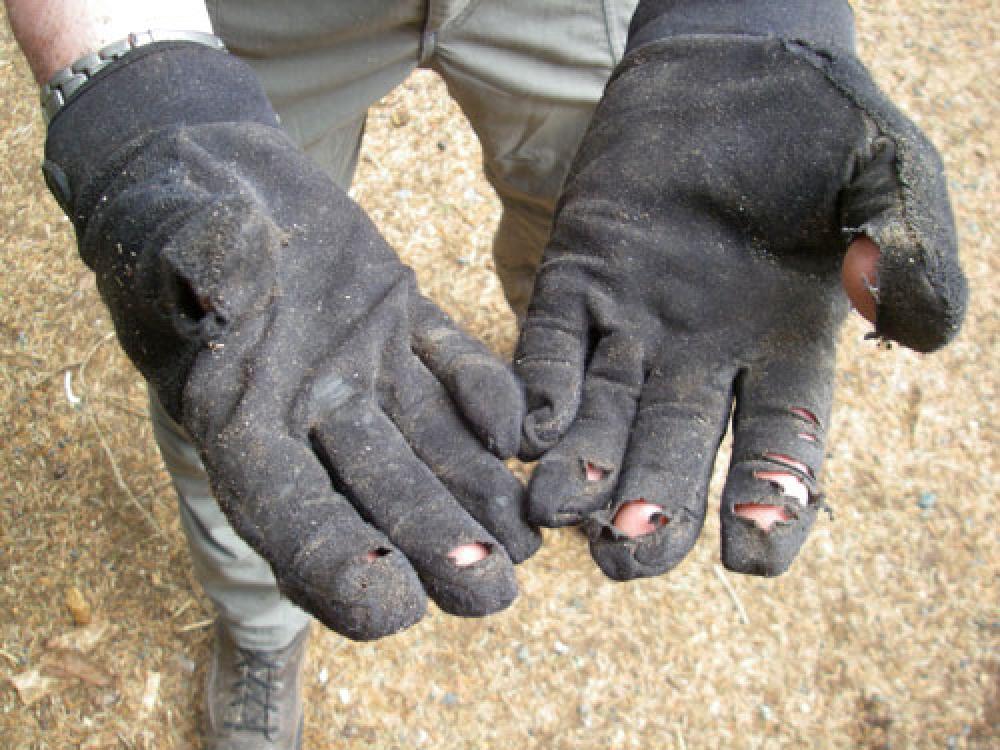 THE LONG-AWAITED SOLUTION: PROFLEX 7072 A7 CUT-RESISTANT GLOVES
Having recently extended their Coated Glove Series, Ergodyne presented their end user with the Proflex 7072 A7 cut-resistant gloves. Bolstered cut protection, high abrasion durability and workers didn't have to give up the cozy 18-gauge knit they'd become accustomed to. And what really sealed the deal was the uber tacky ASX™ (All Surface Extreme) grip—an exclusive ProFlex coating that outperforms all other technologies on wet, oily and dry surfaces—provided sure-handed confidence.
"I'm out on the floor trialing gloves with these guys every year to make sure we're equipping them with the safest, longest lasting solutions out there."

- Danny Grant, Safety Manager
HOW THE MILL HANDLED THEIR HAND INJURIES WITH PROFLEX
Faced with 3 major hazards, see how Ergodyne came to the rescue with the all-in-one solution ProFlex 7072 A7 Cut-Resistant Glove.
Hazard #1: Razor Sharp Materials
Regular change out of slitter and doctor blades and frequent paper handling and machinery maintenance called for the highest level of cut protection.
Solution: A7 cut + level 6 abrasion resistance for the highest level of protection and durability.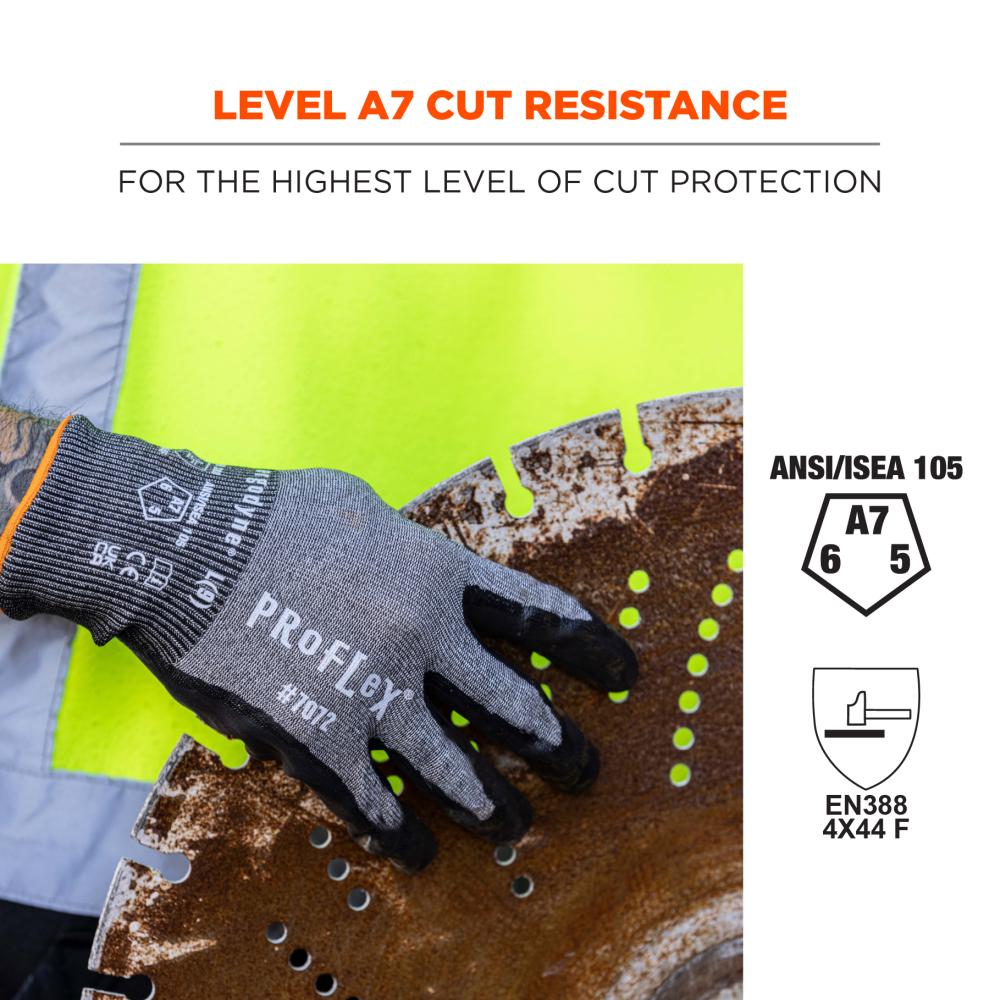 Hazard #2: Tough-to-Grip Materials
Frequent handling of small parts and smooth paper called for a strong grip.
Solution: ASX™ Nitrile Coated Palms for tacky, high-dexterity grip on wet, dry and oily surfaces.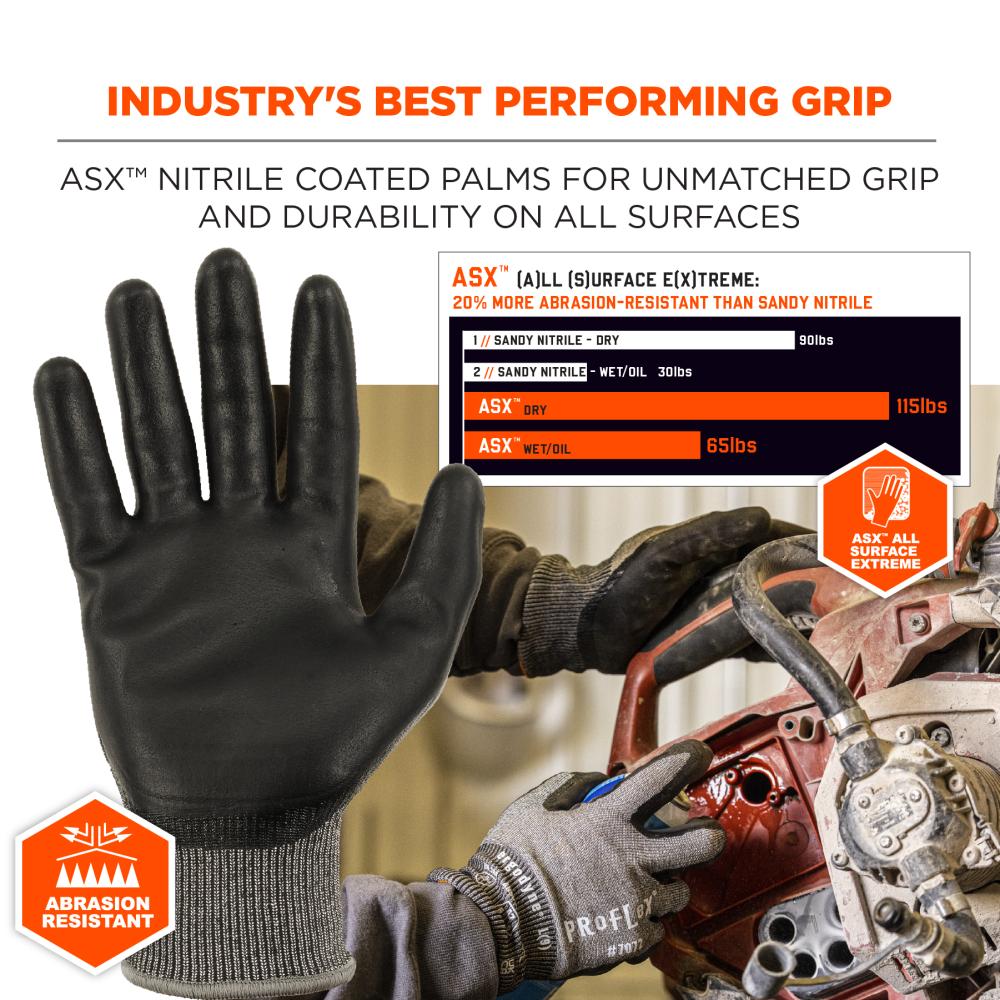 Hazard #3: High Heat & Humidity
Heat in the facility heightens discomfort of itchy, bulky gloves and called for a breathable glove.
Solution: 18g HPPE seamless tungsten remains comfortably lightweight and flexible for max protection and feel.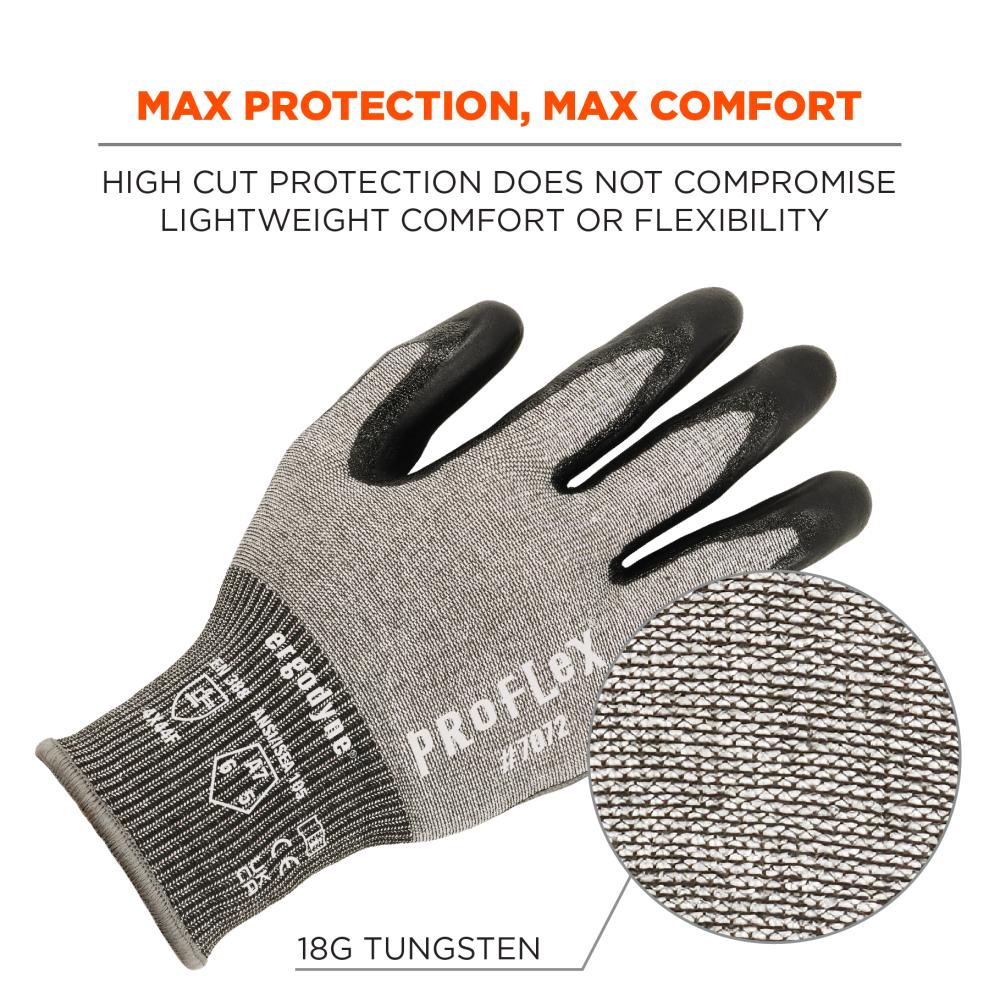 A HAPPILY EVER AFTER ENDING
After four months on the job, the ProFlex 7072 had helped reduce the number of gloves being discarded at the mill by 37% with a longer lasting solution that delivered better fit, feel and function than anything before it.
PUT PROFLEX TO THE TEST ON YOUR SITE
When it comes to keeping workers safe and productive, we'd pit the ProFlex 7072s (and every other glove in the line, for that matter) against anything else on the market. But why take our word for it when you can see for yourself?
The ProFlex 7072 Nitrile Coated Cut-Resistant Gloves feature industry-leading ASX™ coated palms for superior gripping on wet, oily or dry surfaces. Also unique to this glove is the combination of incredibly high ANSI A7 cut resistance with lightweight and flexible 18g tungsten knit. Long and snug knit cuffs enhance fit and extend protection while keeping dirt and debris out. 
Coated in ASX™ nitrile, a.k.a. (A)ll (S)urface E(X)treme, these safety work gloves are among the industry's best for material handling. With 20% better grip performance than sandy nitrile, ASX™ outperforms all other dips on wet, oily and dry surfaces. To prevent overheating, they are first dipped in a water-based PU coating that wicks sweat and allows airflow. Then, they are dipped in ASX™ nitrile that absorbs and disperses liquids from the surface. The multi-layer coating boosts strength without compromising fit or feel. 
 The 18-gauge seamless HPPE tungsten knit is tested to ANSI A7 cut protection and level 6 abrasion resistance for safety and durability. Classified by the weight needed to cut through, ANSI A7 is considered among the highest cut ratings with a measure of 4,000-4,999 grams.
 Touchscreen-capable fingertips make it easy for workers to swipe, type and tap on smartphones and tablets without having to remove work gloves. 
These nitrile coated utility gloves are ideal for those regularly handling sharp materials in industries such as manufacturing, food prep, automotive, construction and more.