Ergodyne | Tenacious Work Gear, Safety Gear, PPE
TAKE BACK THE BUCKET
MAXIMIZE SPACE, SAFETY & PRODUCTIVITY IN ELEVATED WORK STATIONS
Water. Rest.
Image

SHAX Tents and Umbrellas are the simple made-in-the-shade solution for your job site.
RECOMMENDED BLOG ARTICLES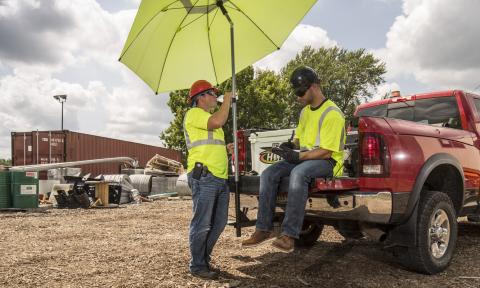 OSHA's National Emphasis Program for Outdoor and Indoor Heat-Related Hazards was recently launched with the goal of protecting millions of workers from heat-related illness. Here's what it means for you.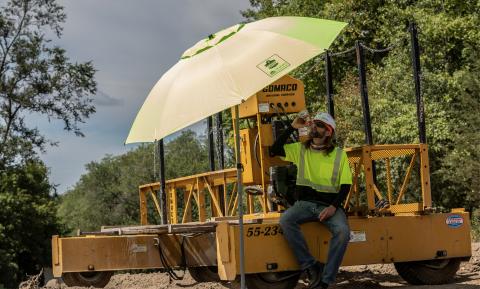 Weather patterns are changing. The planet's getting warmer. Since the 1980s, each decade has been hotter than the last—with the warmest seven years on record all occurring since 2015. To best protect your crew against the rising risk of heat stress, it's critical to better understand heat-related illnesses, warning signs and solutions for mitigating them.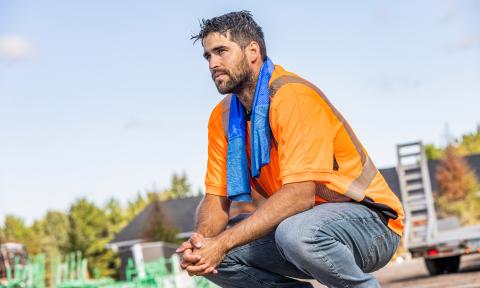 Experts in the athletic field have long studied the impact heat stress can have on athletes of all ages and levels. What can safety managers learn by applying these findings to industrial settings?
RECOMMENDED VIDEOS
Easily Pop Up the SHAX 6000 Heavy-Duty Tent for Instant Protection from Sun, Wind and Rain
Demand the Safety to Do Great Things: Powered By Progress
Proflex 7042 Nitrile Coated Cut-Resistant Gloves - ANSI A4, 18g, Heat Resistant