The Rising Cost of Falling Objects
16 Feb 17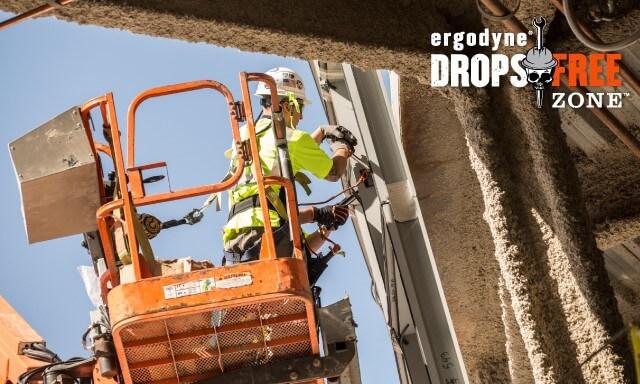 No harnesses. No hard hats. And seemingly no worry that every step they took could well be their last. Hundreds of feet above Great Depression-era New York City, workers were, to a New York Times writer, "strolling on the thin edge of nothingness". Just watching the grainy black-and-white YouTube footage of workers nonchalantly navigating from beam to beam on the steel skeletons of soon-to-be American architectural icons is enough to trigger a case of vertigo.
Still Work To Do
Of course, at-heights safety has come a long way since the "sky boys" of the late 1920s and early 1930s were transforming the NYC skyline, but there's still plenty of work to do—especially when it comes to preventing the often catastrophic effects of dropped objects.
According to the Bureau of Labor Statistics, dropped objects accounted for 247 fatalities along with hundreds of millions of dollars worth of damage and medical expenses in 2015. But interestingly enough, while much time and effort has been put into perfecting PPE meant to lessen the damage of objects after they're dropped, relatively little attention has been given to solutions (such as tool lanyards) aimed at preventing those dropped objects in the first place. Even the most technologically advanced PPE is no match for a simple hand tool dropped from a few stories up and packing thousands of pounds of punch.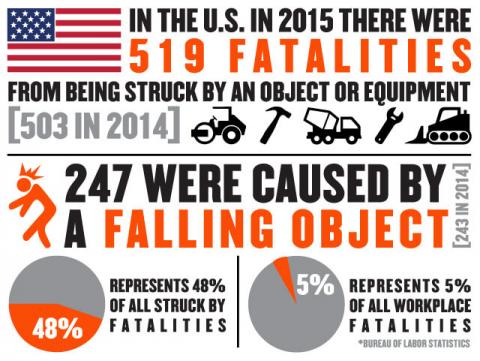 Today, there is next to nothing in the way of industry guidance or regulatory oversight. Fortunately, that should be changing soon.
Dropped Objects Standard in the Works
The brainchild of a select group of leading safety equipment manufacturers and the International Safety Equipment Association (ISEA), the American National Standard for Dropped Object Prevention Solutions (a working name) will focus on preventative solutions actively used by workers to mitigate these hazards and establish classification of these solutions. Scheduled for release in late 2017/early 2018, the standard is not anything that will be enforced with fines or penalties, but instead will act as an important guide for employers on how to reduce the risk of dropped objects while possibly informing future enforceable regulation.
[READ THE FULL BULLETIN OF THE FORTHCOMING DROPPED OBJECTS STANDARD]
The initial standard will likely include three classes of solutions:
Tool Attachments – Retrofit attachment points installed onto tools and equipment to allow for tethering.

Tool Lanyards – Tethers that connect tools to an anchor point.
Demystifying an Unfamiliar Concept
While the use of a body harness for people working at heights is standard practice, tethering the tools they're using is not. Typically, the potential dangers of falling objects at job sites are addressed with passive engineering controls like toe boards, netting, barricades and the like. But active controls like those called out in the forthcoming dropped objects standard are much less common.
Some safety equipment manufacturers have started offering solutions aimed at taking the mystery out of the process. Ergodyne's Squids Tool Tethering Kits, for example, provide workers with a complete tethering system in one grab-and-go package, so they can be confident they have everything they need to tether their tools safely and effectively.
But in order for Tool Tethering and Objects at Heights Safety to really catch on across industries in any meaningful way, approachable, "out-of-the-bag" solutions like the Squids Tool Tethering Kit need to be complemented by education and awareness efforts.
For more information related to Drops Prevention and Objects at Heights Safety, start here: