Demand the Safety to do Great Things: Tenacity on Wheels
28 Aug 20
Delivering millions of student meals in the face of a global pandemic and oppressive summer temps.
Start with 90-degree heat and underwear-sticking humidity, add a school bus without air conditioning, a handful of unruly dogs and—because hey, why the heck not—sprinkle on a global pandemic for good measure.
"Yeah, it's a challenging day," says Michelle, one of four crew members delivering 120 meals that day to students in Minnesota's Saint Paul Public Schools system.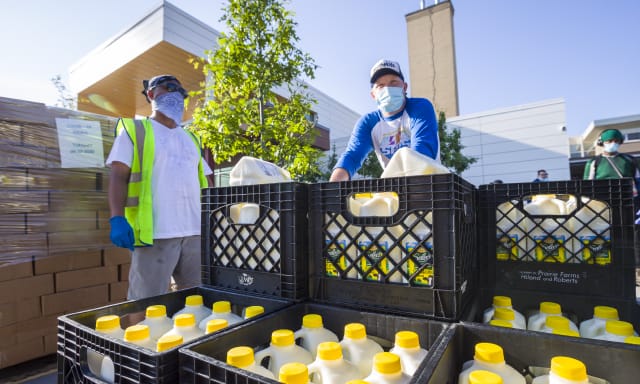 Michelle and her team are part of a massive effort by SPPS to bring daily nutrition to students and families in need. In a normal year, the three-month program consists of a food truck that delivers one cold lunch each week day to summer schools and designated pick-up sites. But this is not a normal summer. Because of the COVID crisis, SPPS started early and kicked things into overdrive—going mobile to provide seven breakfasts and seven lunches each week directly to student doorsteps. Their efforts will amount to approximately 8 million meals from March to September.
If it sounds like a lot, that's because it is. Each day, two hundred compassionate, dedicated and unsung workers assemble early in the morning at Como Park Senior High School to pack enough meals to fill a large convoy of sweatbox school buses. From there, they head out on their respective routes to deliver hundreds of boxes—schlepping up hot apartment staircases and dodging the occasional unwelcoming dog to do so. It takes a special kind of grit, no doubt.
The group's fearless leader is Stacy Koppen, Director of SPPS Nutrition Services. "Our team has been through every type of condition you can possibly imagine, whether that be rain, wind, sleet or snow. Right now, they're fighting the temps of summer in Minnesota—a really hot time of the year. Nobody thought we'd be complaining about that, because just a few months ago we were handing out meals in the middle of sleet. But our staff, they come in with a smile on their face every day. They're here to really serve a purpose and fulfill a mission, which is to eliminate hunger in our community… And they do it very, very well."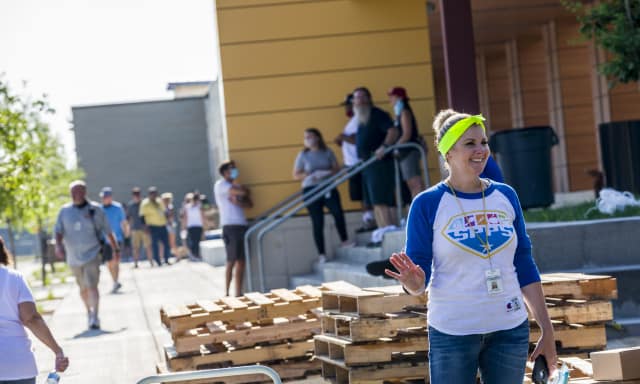 KEEPING COOL WHEN THE HEAT IS ON
In the battle against extreme heat, the little things truly are the big things. Regular hydration, rest and cooling gear like towels and sweatbands are crucial to preventing heat exhaustion and keeping crews safe.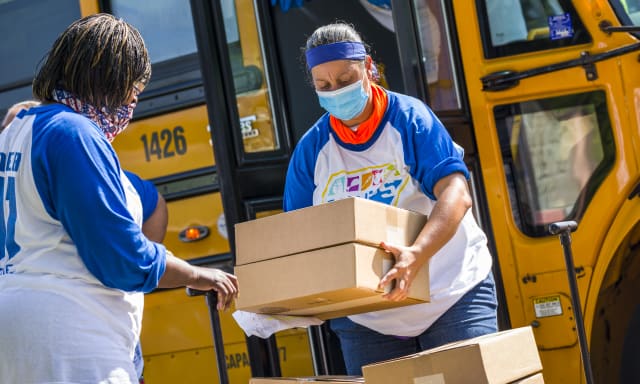 "It's key we take care of ourselves and use the tools and resources available to us because, when we talk about those physical demands, it really does call for a person to take good care of themselves," Koppen explains. "We try to make sure we get plenty of rest, stay hydrated and use tools like our headbands to make sure we're really fighting the elements and at our top performance when we're out there where people need us the most."
"When I think about tenacity, I think about determination and perseverance. And not just determination or perseverance toward a single goal, but toward a collective goal."
GEAR TO GET THE JOB DONE
When heat and humidity gives the SPPS team their worst, the instant, reusable cooling power of Chill-Its Bandanas and Multi-Bands help them keep on truckin'—or, more appropriately, bussin'.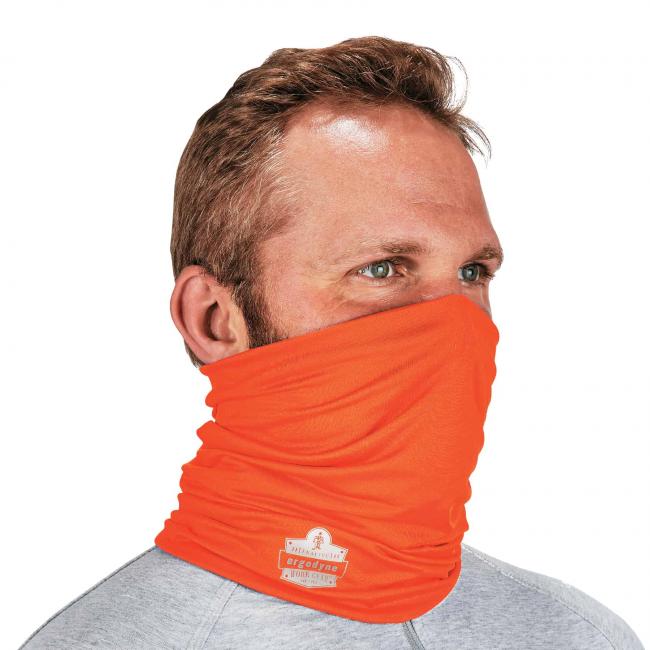 Chill-Its 6487 Cooling Multi-Band
PROVIDES HOURS OF COOLING WHEN WET

MOISTURE-WICKING & ANTI-ODOR

UPF 50+ SUN PROTECTION

MULTIPLE WAYS TO WEAR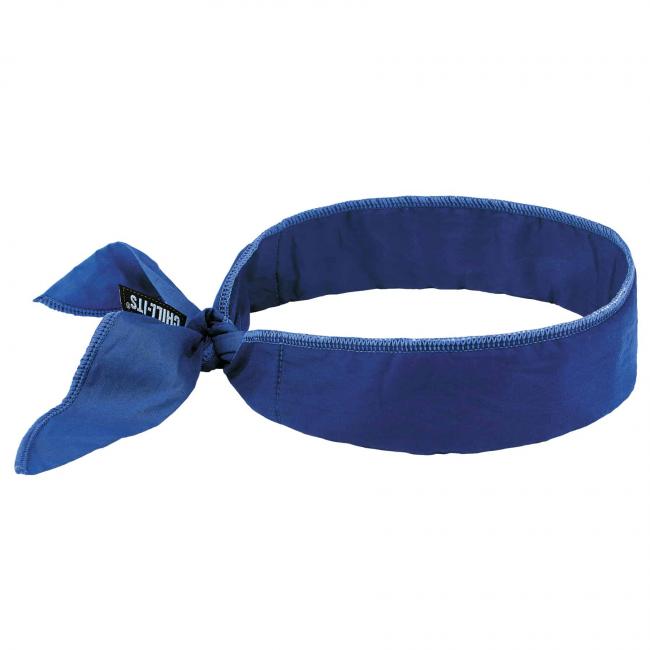 Chill-Its 6702 Cooling Bandana
PROVIDES HOURS OF COOLING WHEN WET

NO SLIME POLYMER TECHNOLOGY

ONE SIZE FITS MOST