Squids® 3138 Padded Barcode Scanner Harness + Lanyard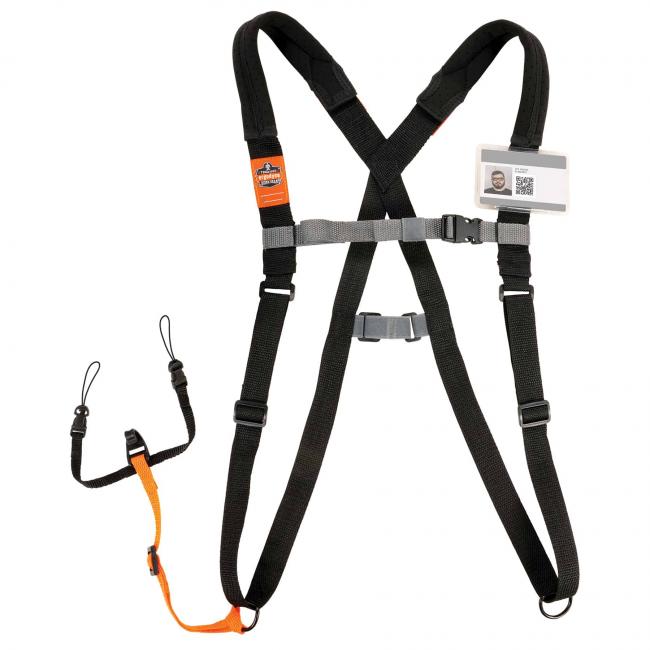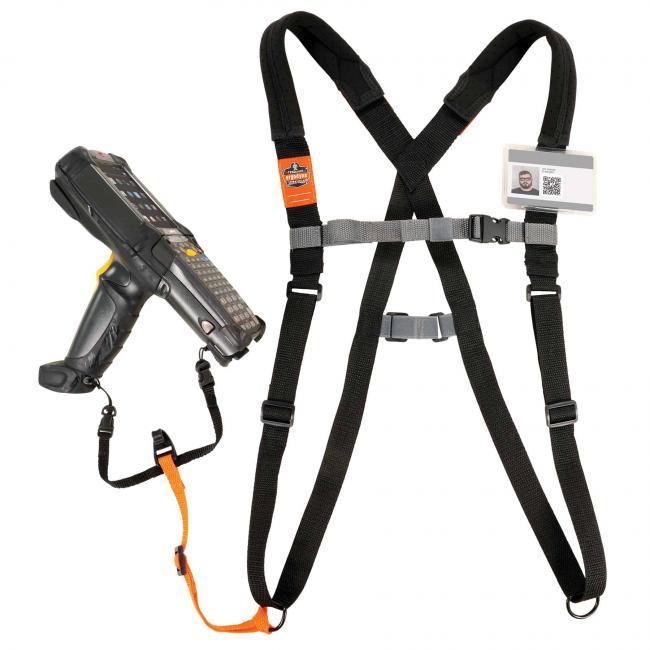 Squids® 3138 Padded Barcode Scanner Harness + Lanyard
INDUSTRIAL GRADE – Heavy-duty materials designed for harshest warehouse and distribution center environments
QUICK, SECURE ACCESS – Prevents drops, keeps barcode scanners close and ready
ALL-DAY COMFORT – Airprene shoulder padding, plus curved webbing strap and buckles that form to worker's body for easy adjustment and comfort
BREAKAWAY DESIGN – Hook & loop closure allows harness to safely detach in emergencies
TWO LOOP ATTACHMENTS – Connect to small captive holes built into cordless scanner for secure tethering to the lanyard
HI-VIS REFLECTIVE STRIPING – For visibility in busy environments
BADGE HOLDER & PEN LOOPS – For convenient access to ID badges, building access key cards and pens
FITS MOST STANDARD JOBSITE SCANNERS – Barcode Scanner, QR scanner, UPC scanner, Product Scanner, Inventory Scanner, etc.
TWO ADJUSTABLE SIZES – Available in small and large
AMBIDEXTROUS DESIGN – Can easily be reconfigured for right- and left-handed workers
REPLACEMENT LOOPS SOLD SEPARATELY – Squids® 3133 Barcode Scanner Loop Attachments (10-pack) eliminate the need to switch out the loop attachment on every exchange
WASHABLE – Hand wash and dry with mild soap and water
California Residents: read Proposition 65 .
The Squids® 3138 Padded Barcode Scanner Harness + Lanyard is designed to keep barcode scanners secure and accessible during warehouse and distribution work. This industrial-grade scanner harness is built with heavy-duty webbing straps and buckles for work in the harshest environments. Airprene shoulder padding provides long lasting comfort, while a hook & loop breakaway design allows the sling to safely detach from the worker in emergency situations.
Two small loop attachments on the lanyard easily connect and disconnect to small captive holes built into cordless barcode scanners. Additional features include an ID badge holder and pen loops for convenient storage and quick access. For increased visibility in busy distribution centers and warehouses, the scanner harness has hi-vis and reflective striping.
The Scanner Harness + Lanyard comes in small and large sizes, each adjustable to accommodate a variety of body sizes. Additional/replacement loop attachments are sold separately in packs of 10.
This scanner harness prevents expensive scanners from being dropped, causing damage to the scanner, other items/equipment or workers on the job. It is ideal for attaching to cordless barcode scanners for work in warehouses, general distribution centers and food and beverage distribution centers.