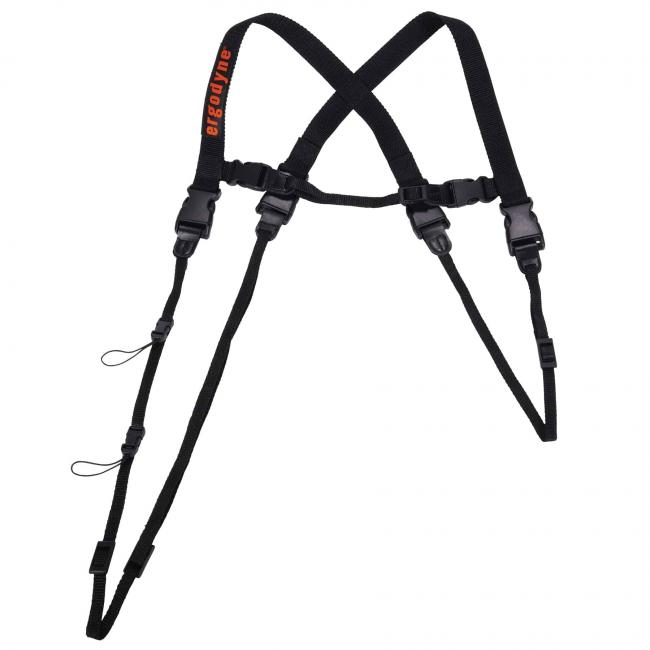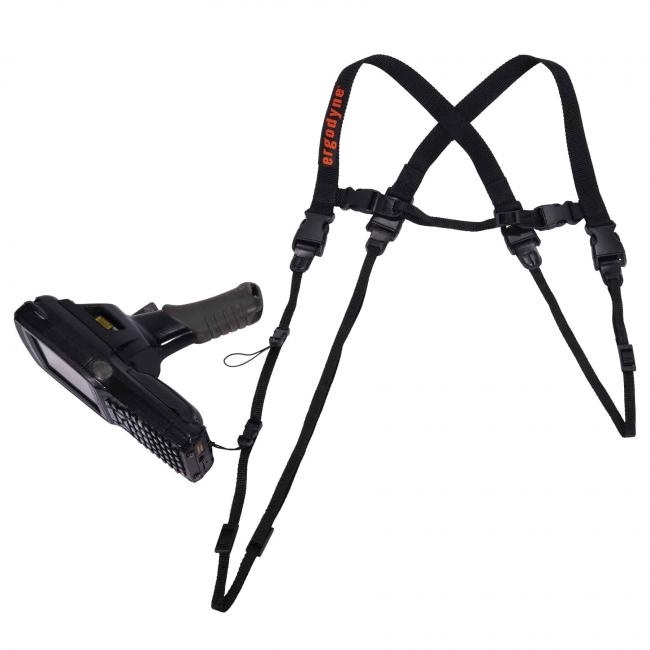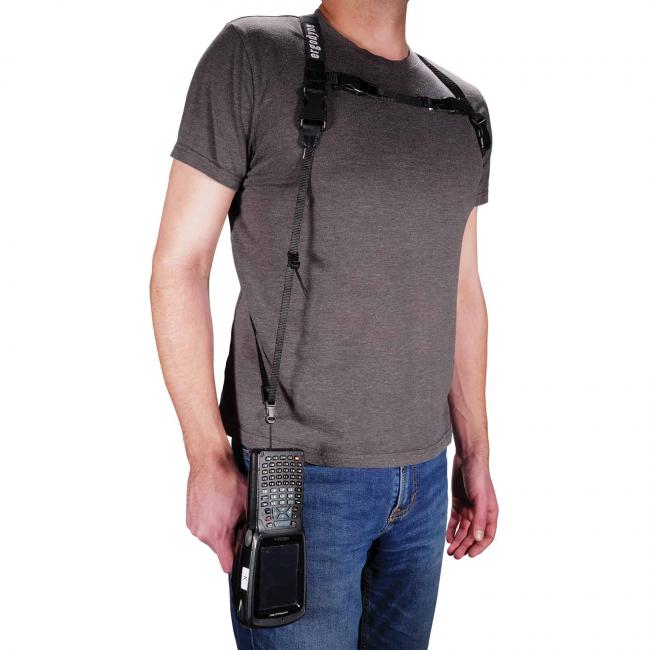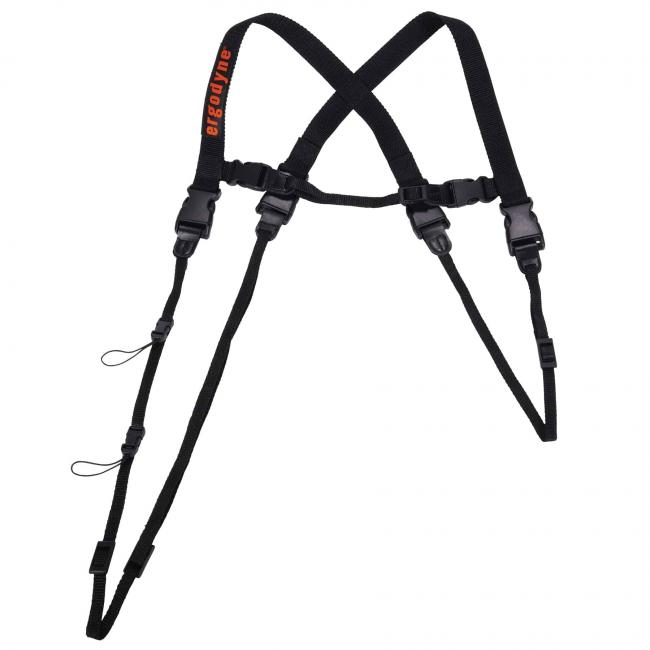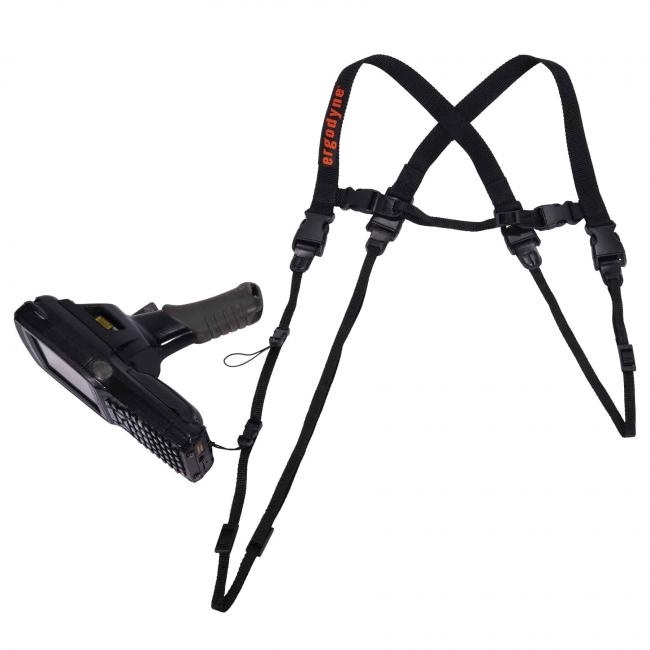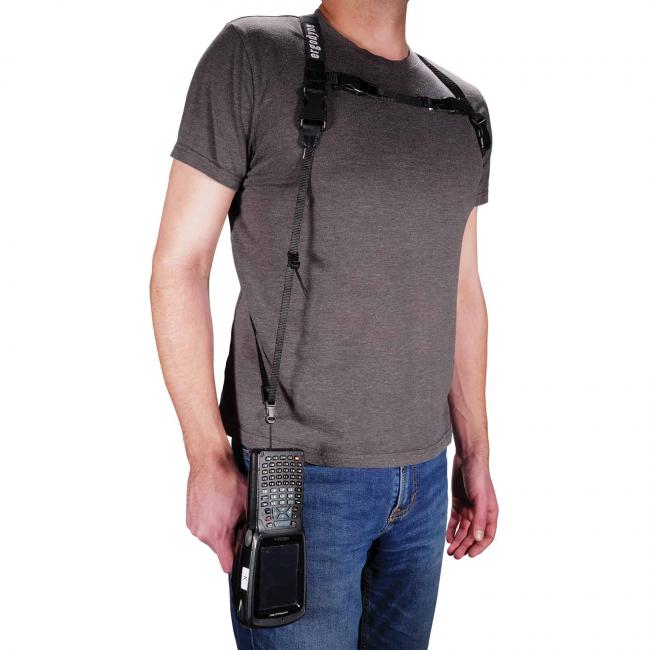 Squids® 3132 Barcode Scanner Lanyard Harness
INDUSTRIAL GRADE – Heavy-duty materials designed for harshest warehouse and distribution center environments
AMBIDEXTROUS DESIGN – Can easily be reconfigured for right- and left-handed workers
QUICK, SECURE ACCESS – Prevents drops, keeps barcode scanners close and ready
COMFORTABLE – Webbing straps and buckles curve to worker's body for easy adjustment and long-lasting comfort
TWO LOOP ATTACHMENTS – Attach to small captive holes built into cordless scanner for secure tethering to lanyard + harness
FITS MOST STANDARD JOBSITE SCANNERS: Barcode Scanner, QR scanner, UPC scanner, Product Scanner, Inventory Scanner, etc.
TWO ADJUSTABLE SIZES – Available in small and large
REPLACEMENT LOOPS SOLD SEPARATELY – Squids® 3133 Barcode Scanner Loop Attachments (10-pack) eliminates the need to switch out the loop connector on every exchange
WASHABLE – Hand wash and dry with mild soap and water
The Squids® 3132 Barcode Scanner Lanyard Harness is designed to keep barcode UPC scanners secure and accessible during warehouse and distribution work. With its ambidextrous design, the harness maintains a comfortable fit for both right- and left-handed workers while keeping the scanner at their side and ready for use.
This industrial grade barcode scanner holder is built with heavy-duty webbing straps and buckles for work in the harshest environments, but also maximizes comfort with a wrap-around design and curved modular buckles that form to the body. Two small loop connectors attach to small captive holes built into the cordless barcode scanner to keep it close and secure, with the barcode scanner hanging comfortably on the hip when not in use. The holster also prevents the scanner from being dropped, causing damage to the scanner, other items/equipment or workers on the job.
The QR scanner harness comes in small and large sizes, each adjustable to accommodate a variety of body sizes. Additional/replacement loop attachments are sold separately in packs of 10.
This scanner lanyard is ideal for attaching to cordless barcode scanners for work in warehouses, general distribution centers and food & beverage distribution centers.