Chill-Its 6605 High-Performance Headband - Terry Cloth Sweatband
Chill-Its 6605 High-Performance Headband - Terry Cloth Sweatband
MOISTURE WICKING– Hi Cool performance fabric transfers moisture away to keep workers cool and dry
TERRY CLOTH SWEATBAND – Keeps sweat from dripping into eyes
ELASTIC BACK – Stretches comfortably to fit a variety of head sizes
LOW-PROFILE – For no-bulk wear with hard hats
WORKDAY TO WEEKEND – Great for outdoor recreation such as running, hiking or other activities
DIMENSIONS – 20in // 50.8cm L x 2in // 5.08cm H
ONE SIZE FITS MOST
MACHINE WASHABLE
California Residents: read Proposition 65 .
Product Description
The Chill-Its 6605 High-Performance Headband is made with Hi Cool moisture wicking technology to keep workers cool and dry on hot days. The Hi Cool performance fabric wicks moisture for quick drying, while the absorbent terry cloth sweatband prevents sweat from dripping into eyes.
This low-profile cooling headband can be worn alone or under a hard hat. One size fits most, the back features elastic that stretches to comfortably fit a variety of head sizes. Machine wash as needed and hang to dry.
Ideal for construction, landscaping, roofing or anyone working in the heat. It is also a great headband for running, hiking and other recreational activities.
Guides and Documents
Jan. 3, 2023
2023 Heat Stress Solutions Card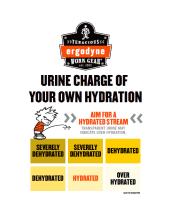 Jun. 6, 2019
Hydration Education: Urine Charge Sticker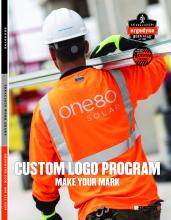 Mar. 1, 2022
Custom Logo Program
Videos
Stay Cool and Dry in the Heat with the Chill-Its 6605 High-Performance Headband