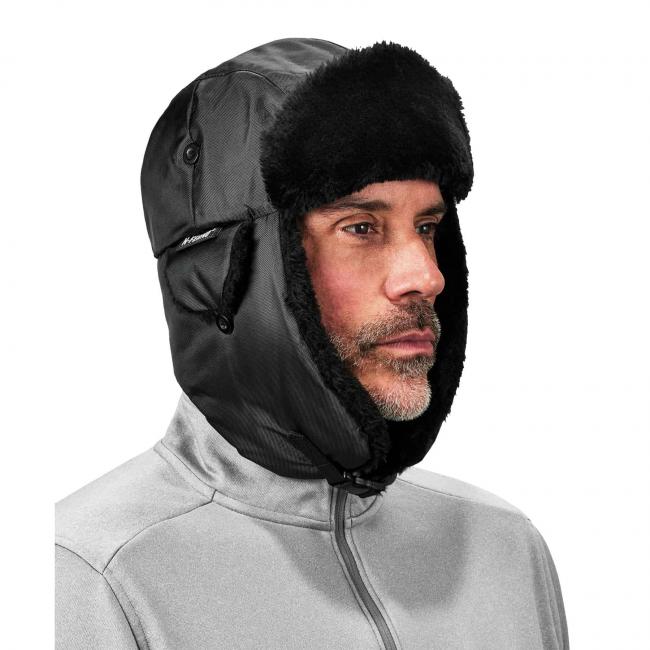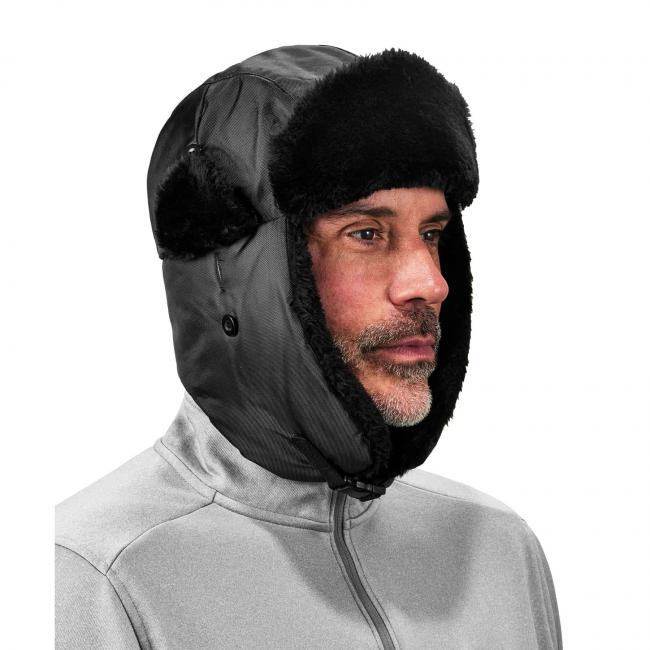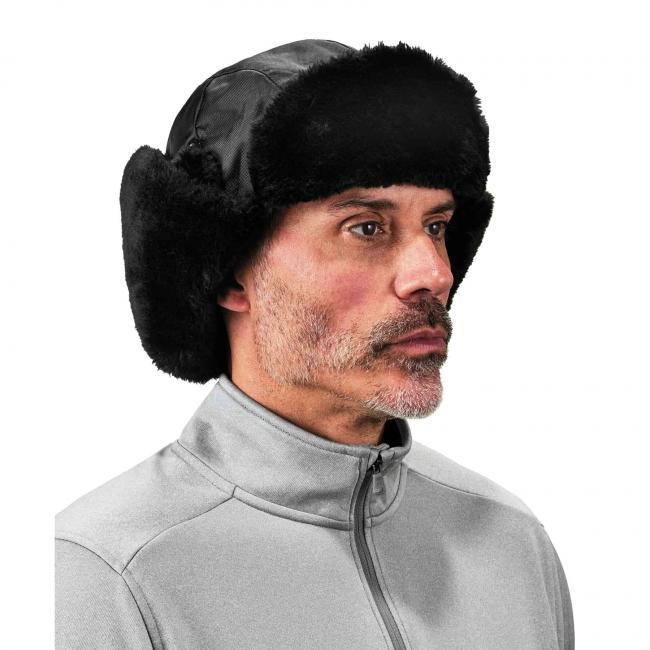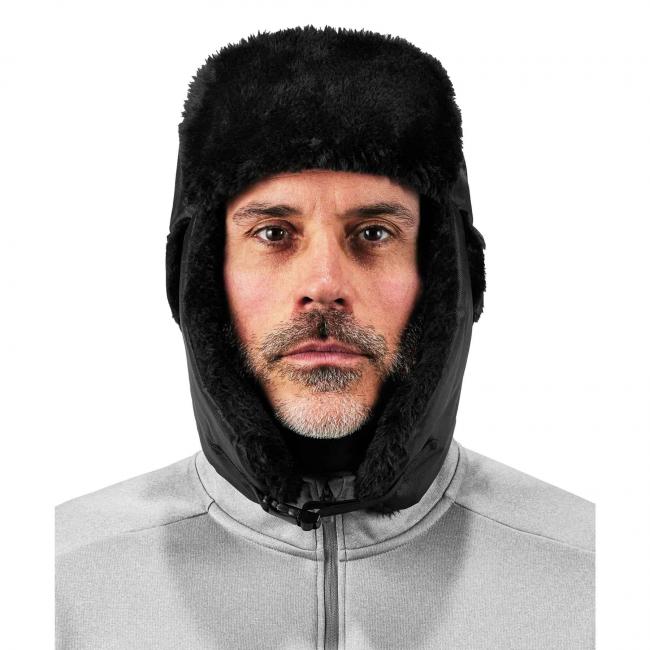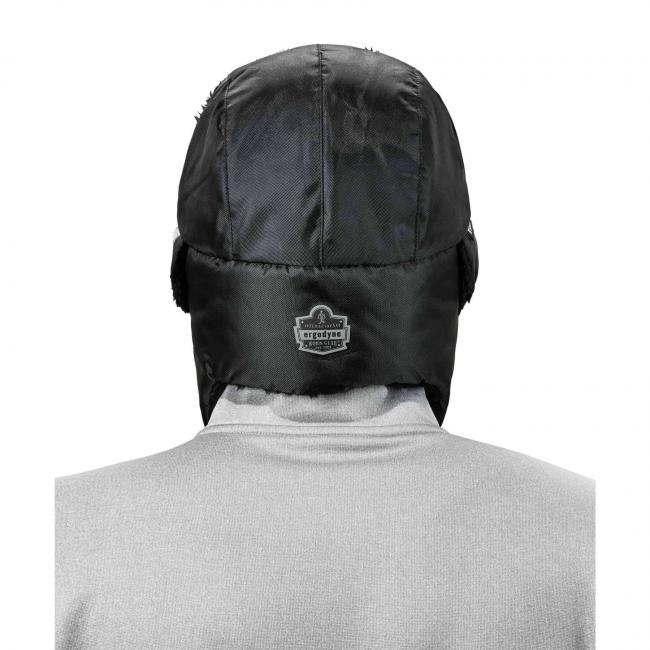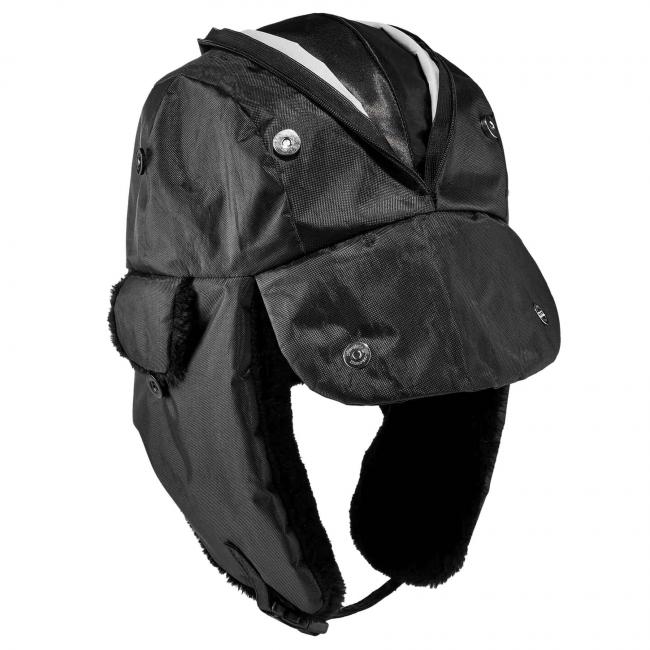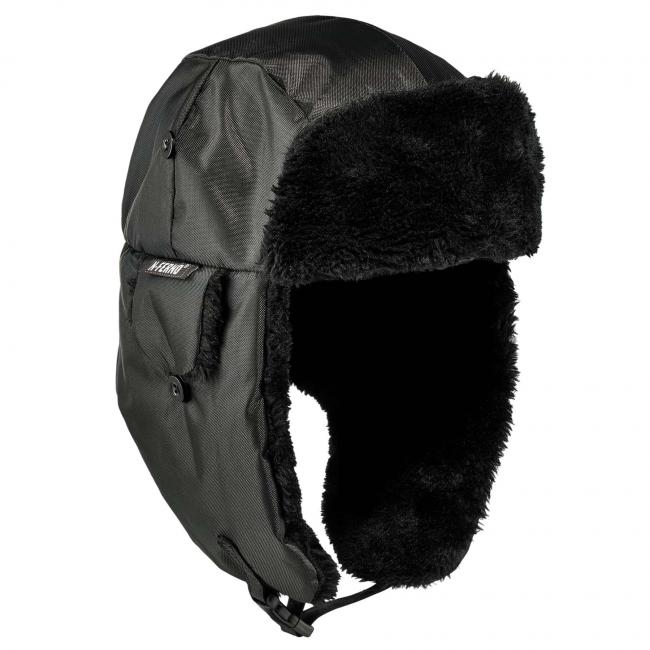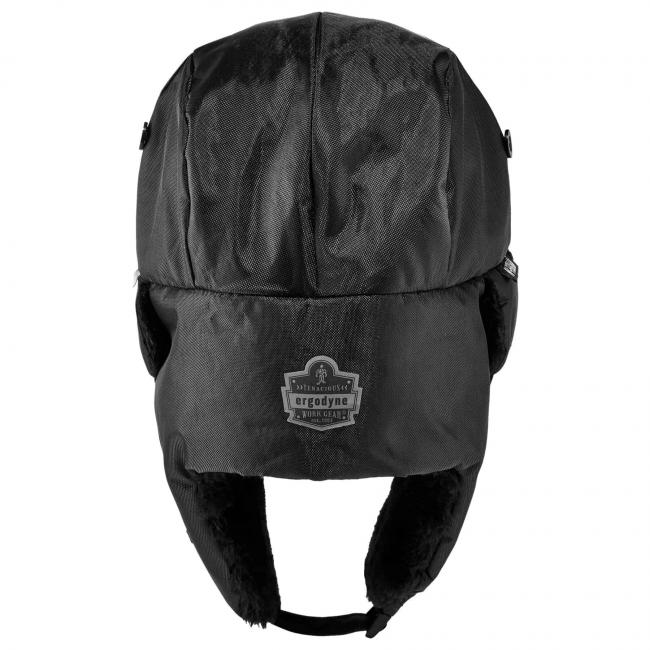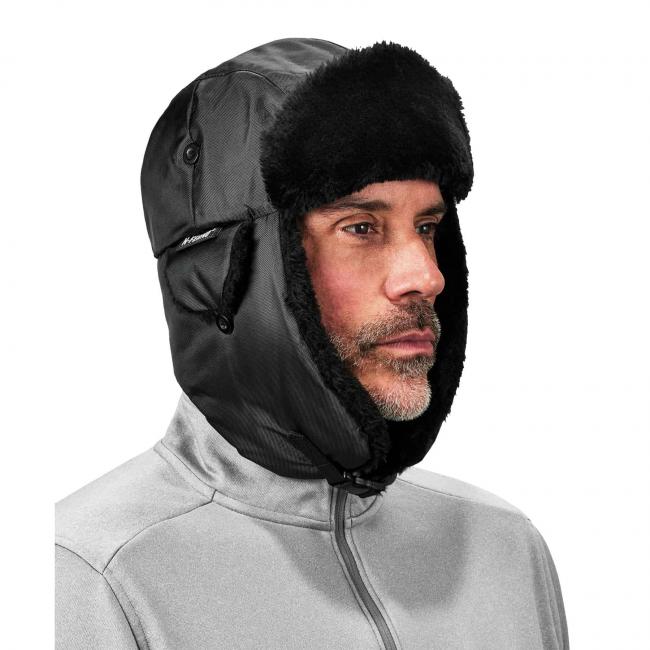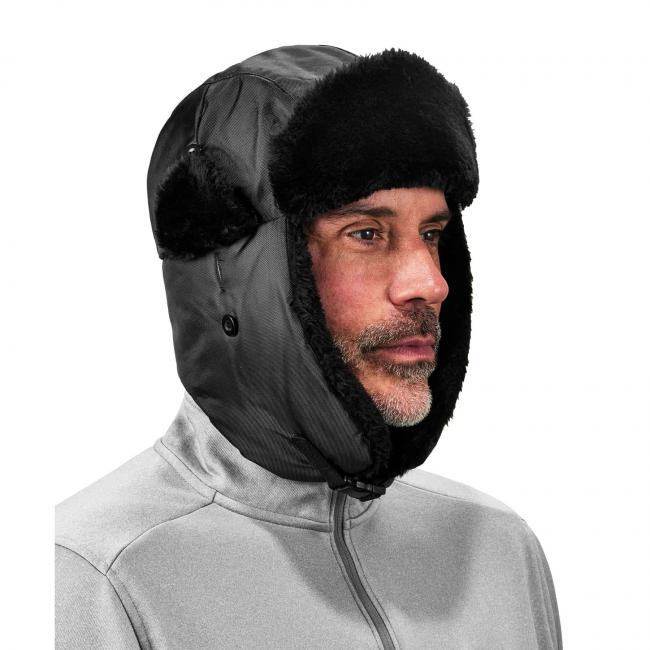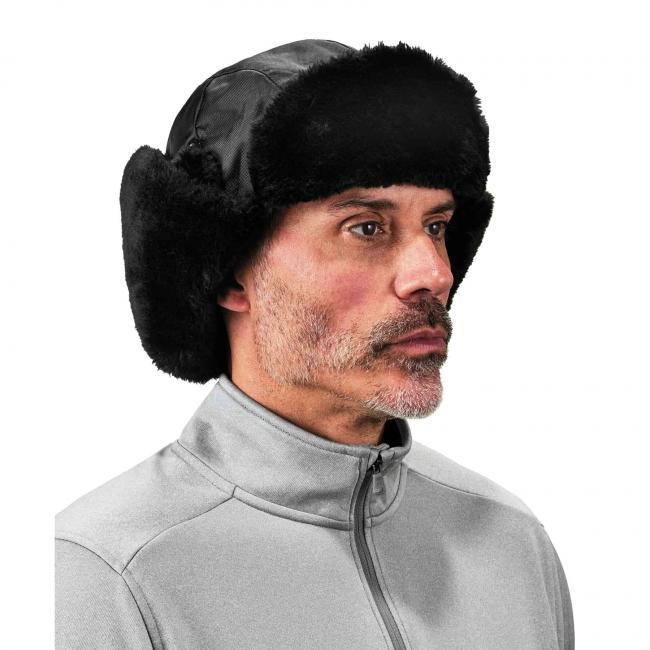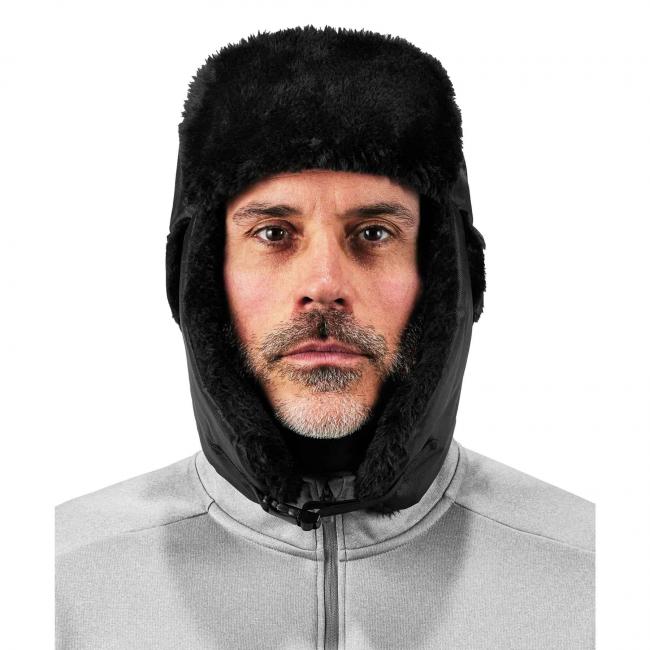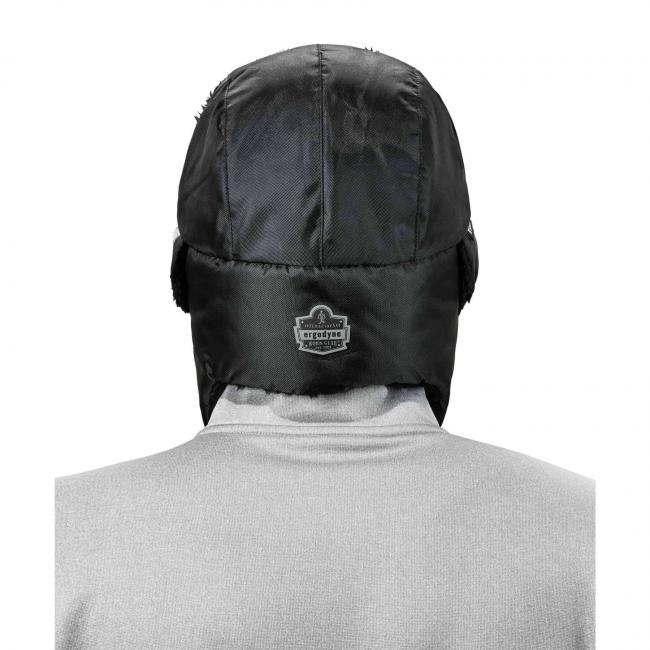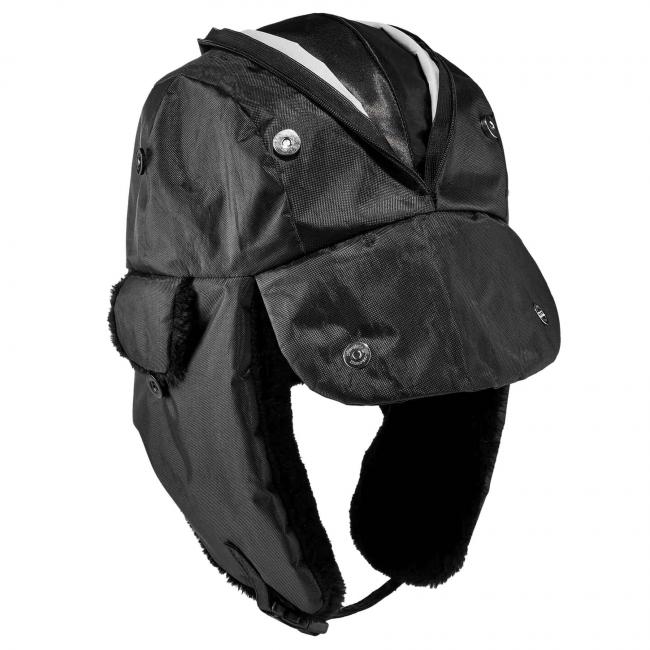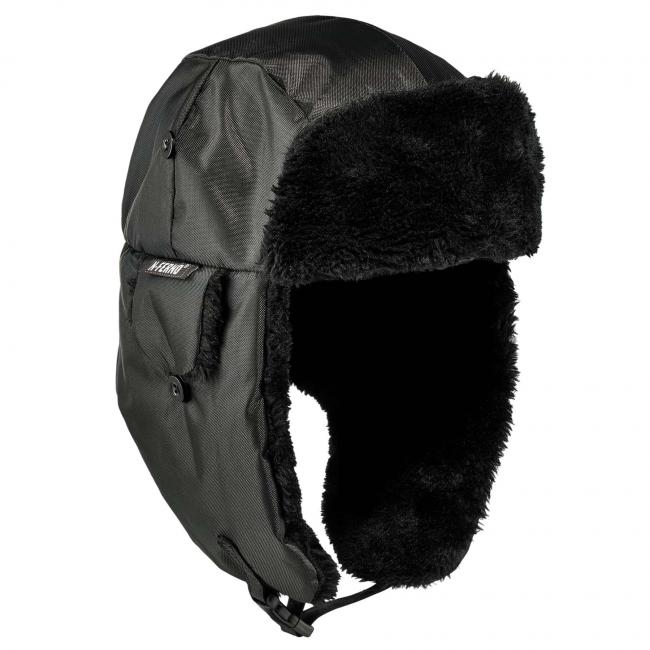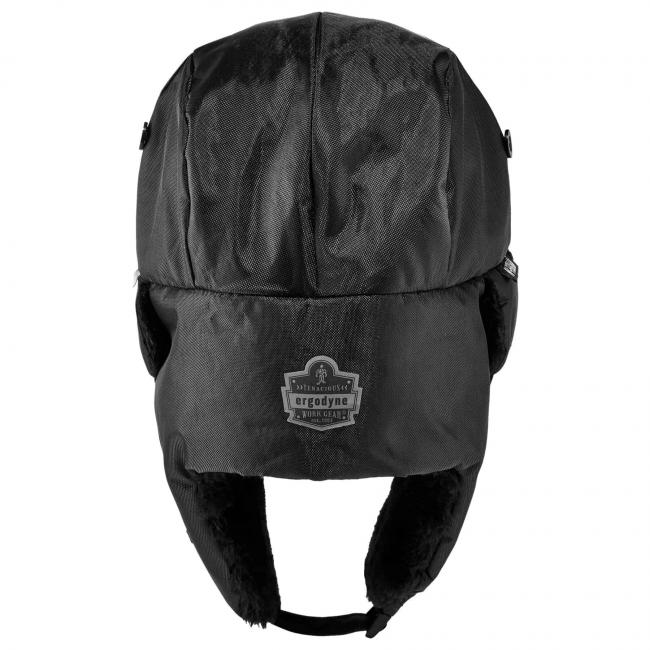 N-Ferno® 6802Z Zippered Trapper Hat (Bump Cap Not Included)
ZIPPERED COMPARTMENT – Holds the 8945 Universal Bump Cap Insert (sold separately) for head protection
DURABLE OUTER SHELL – Windproof and water-resistant nylon outer shell
40 GRAMS OF 3M™ THINSULATE™ – Provides superior warmth
WATER RESISTANT CROWN LINING – Prevents moisture from absorbing into the lining
EAR FLAPS – Button-down for increased warmth or up for better hearing
REFLECTIVE ACCENTS – Help keep wearers seen and safe
ADJUSTABLE BUCKLE – YKK® buckle with a strap under the chin for the perfect fit
S/M: (23 3/8 in. around) & L/LX: (25 3/8 in. around)
MACHINE WASH
PATENT PENDING
Skullerz® 8945 Universal Bump Cap Insert sold separately
Not in need of head protection? Check out the 6802 Classic Trapper Hat
The N-Ferno® 6802Z Zippered Trapper Hat provides both warmth from extreme cold and head protection. Wear alone as a classic aviator hat or combine with the lightweight 8945 Universal Bump Cap (sold separately) to protect your cranium from bumps, scrapes, bruises and other minor head injuries. A zippered compartment on the top opens to an interior pocket to fit a removable bump cap.
This trapper hat is lined with 40 grams of 3M™ THINSULATE™ Insulation for comfortable warmth in the cold. The water-resistant crown lining prevents sweat or moisture from being absorbed into the lining, keeping you warmer. The ear flaps feature small ear holes on each side for improved hearing when wearing the flaps up. Button the smaller flaps down for even more warmth.
For decades, the bomber hat has been the #1 choice for outdoorsmen to wear on brutal late-season outings. And now it's the smart choice for those who work outdoors including mechanics, airport workers, and others that need a little head protection and warmth but do not require a bulky hard hat. Ideal for industries like construction, freight/baggage, drilling/mining, oil/gas refining, iron/steel, delivery/service, landscaping/grounds, warehousing, and working in refrigerated areas. Also great for outdoor sports like skiing, snowboarding, trekking, mountain climbing, and hunting.
Videos
N-Ferno<sup>&reg;</sup> 6802Z Thermal Trapper Hat with Bump Cap Insert for Winter Head Protection