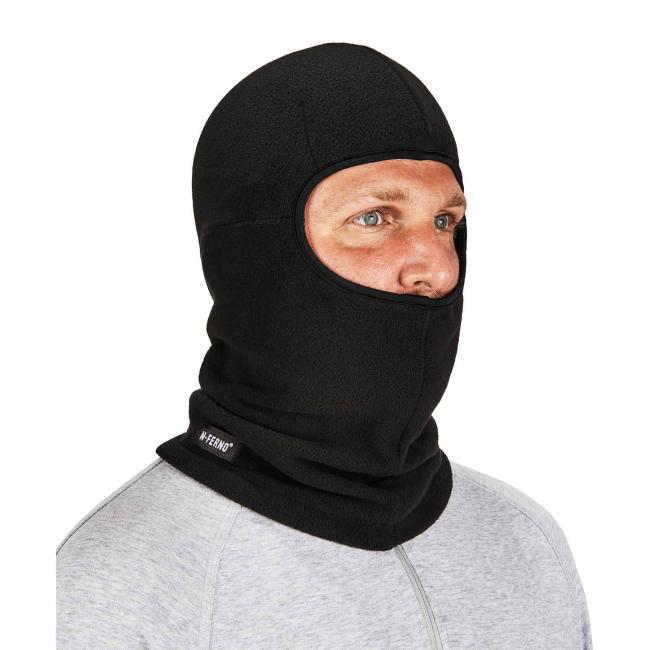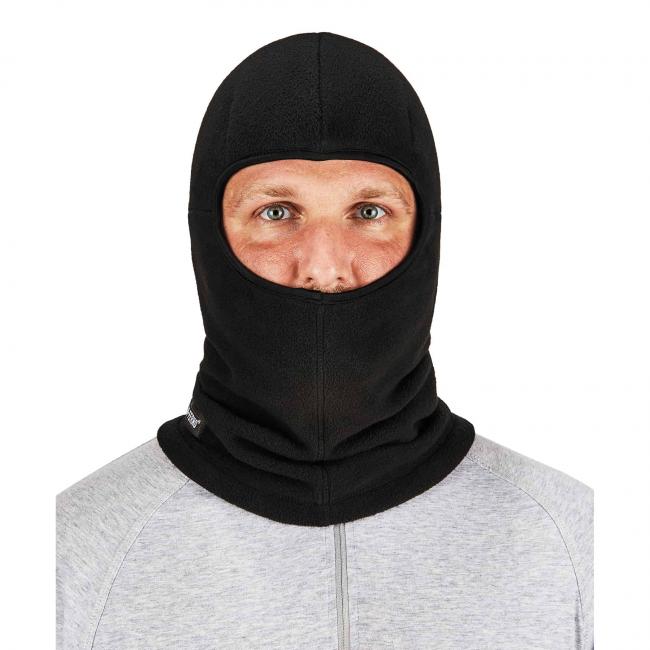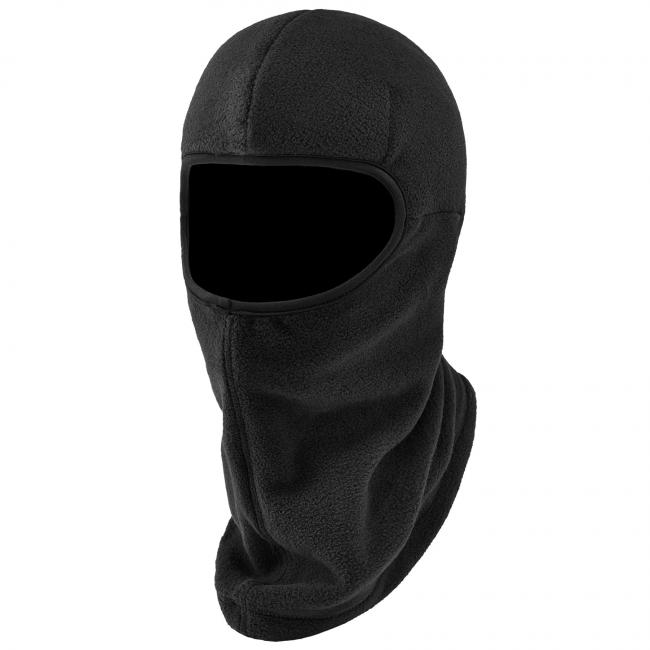 N-Ferno® 6893Z Zippered Balaclava Face Mask (Bump Cap Not Included)
ZIPPERED COMPARTMENT – Allows you to add the Skullerz® 8945 Universal Bump Cap Insert (sold separately) for head protection
SOFT, WARM FLEECE – Polyester fleece traps heat for warmth in extreme conditions
REFLECTIVE ACCENT – Accents for greater visibility in low-light conditions
FULL-COVERAGE – Long length for added warmth
ONE SIZE FITS MOST
MACHINE WASHABLE
PATENT PENDING
The N-Ferno® 6893Z Zippered Balaclava Face Mask is a soft fleece balaclava that fits our Skullerz® 8945 Universal Bump Cap Insert (sold separately) for warmth with head protection for those cold winter jobs.
This winter liner is made from stretchable polyester fleece for a comfortable snug fit that traps heat for added warmth in extreme conditions. Reflective accents enhance visibility in low-light work conditions. The long length fully covers the neck for added warmth and wind protection.
This warm, full face mask features a zipper that you can open to insert a bump cap, turning it into a protective, yet warm winter face mask. Bump caps are typically worn in spaces where worker-generated impact head protection is needed, like low ceilings, beams, low pipes and other bump hazards. It helps protect against bumps, scrapes, bruises and other minor head injuries.
The Skullerz® 8945 Universal Bump Cap Insert (sold separately) is a lightweight, impact-resistant shell that features a foam pad inside for additional impact protection and comfort against the head. This face protection mask works great on its own or as a warming layer under hard hats or ski helmets.
Cold weather work is no match for the warming power of this balaclava face mask. Great for airline workers, baggage handlers, aircraft manufacturing & maintenance, warehousing/distribution, heavy equipment & machinery assembly, mechanics, confined space work, HVAC & electrical work, and installation.
Due to historic demand for Ergodyne face coverings, all orders which include this product will be considered custom orders. No returns, cancellations or changes to orders containing this product will be accepted.
The CDC's recommendation on cloth face masks has shot the demand for our face coverings to record levels. It is important to note that while our face coverings are in line with CDC recommendations for cloth face covers (such as: snug fit around face, unrestricted breathing, multiple layers of fabric, machine washable), they are not a replacement for surgical masks or N95 respirators.
Please refer to our COVID-19 page to get the latest info and updates.
Videos
N-Ferno<sup>&reg;</sup> 6893Z Fleece Balaclava Face Mask with Bump Cap insert for Winter Head Protection