ProFlex 7040 Cut Resistant Food Grade Gloves - ANSI A4, EN388 Level 5
ProFlex 7040 Cut Resistant Food Grade Gloves - ANSI A4, EN388 Level 5
CUT RESISTANT – EN388 Level 5, ANSI Level A4 cut protection
BREATHABLE COMFORT – TenaLux yarn, made without irritating glass or steel, provides 360-degree breathability with a cool-to-the-touch feel
SEAMLESS KNIT CUFF – Fits comfortably snug to wrist and prevents debris from getting inside glove
FDA APPROVED FOR NO CONTAMINATION – Tested & approved to FDA CFR 175.300 for total extractive residues, certifying no food contamination during prepping, packaging, transporting and other process points
HI-VIS COLOR – For enhanced visibility and safety
MACHINE WASHABLE
California Residents: read Proposition 65 .
Product Description
ProFlex 7040 ANSI A4 / EN 388 Level 5 Cut-Resistant Food Grade Gloves are made with breathable and non-irritating TenaLux yarn for maximum comfort that does not compromise protection. Unlike other anti-cut technologies, TenaLux yarn is constructed of high-performance polyethylene (HPPE) fibers to achieve a high level of cut resistance without glass or steel. These cut-proof gloves are tested and approved to FDA CFR 175.300 for total extractive residues. This FDA approval certifies the gloves will not contaminate food at any process point—including prepping, packaging and transporting.
The lightweight knit of the TenaLux has 360-degree breathability and a cool-to-the-touch feel to prevent sweaty hands and overheating. The seamless knit cuff fits comfortably snug, keeping dirt and debris from getting into gloves. The hi-vis color enhances visibility for safety when working with knives and other sharp objects. These are particularly effective as food prep gloves for those working in industrial kitchen settings, but are also a great choice for anyone working in material handling where contamination is a risk.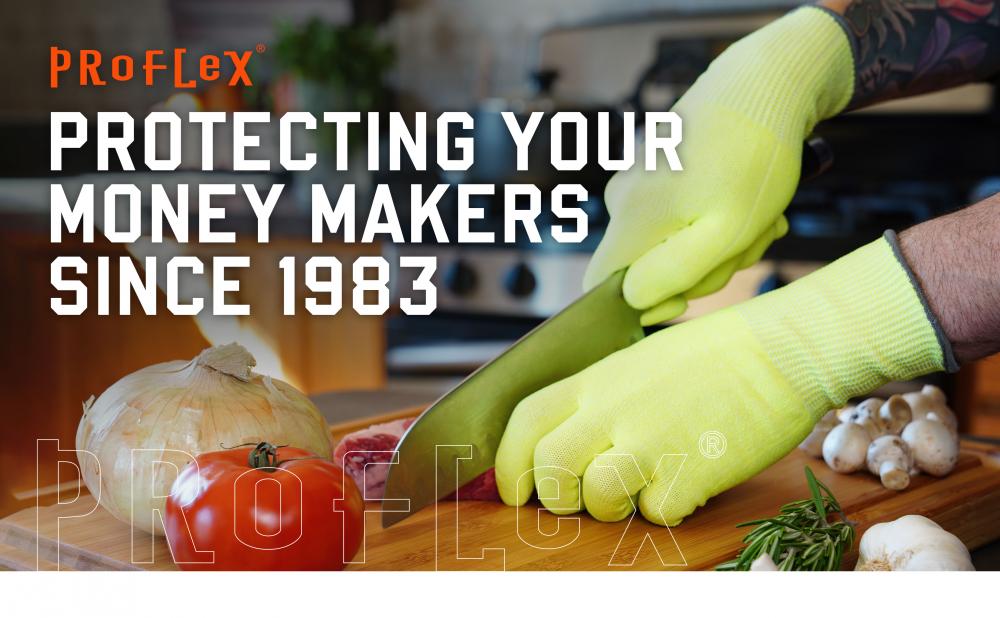 PROFLEX GLOVES: NO EXCUSES.
Too hot. Too bulky. No grip. Hey, we get it. But before you go bare knuckle, consider 70% of hand injuries occur because gloves aren't worn. The other 30%? Wearing the wrong gloves for the job.
ProFlex Gloves have one crazy goal in mind: To get worn. Period. You might even find they help you do the job better.
(We can dare to dream, can't we?)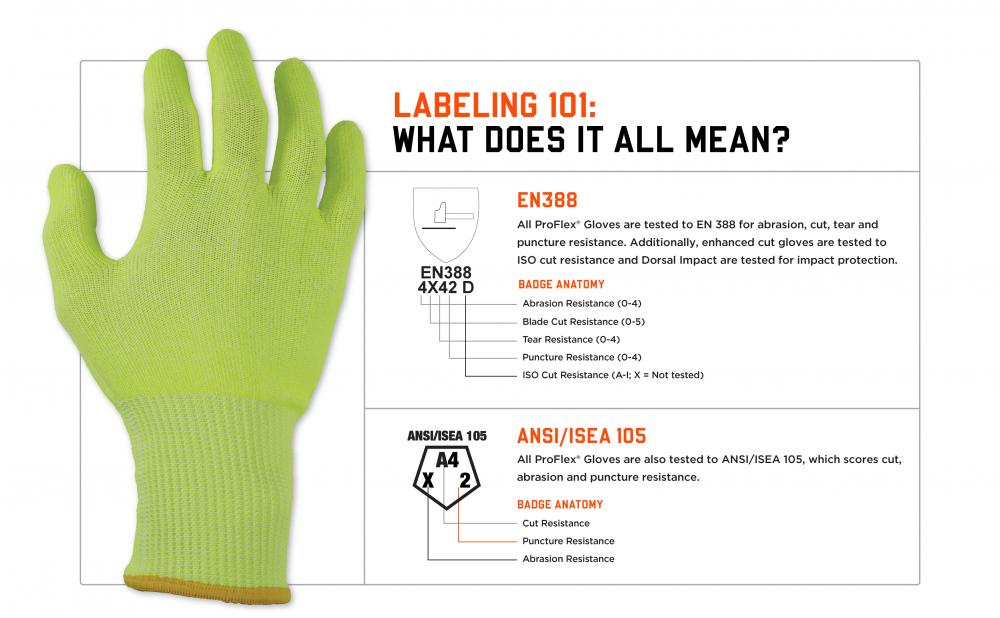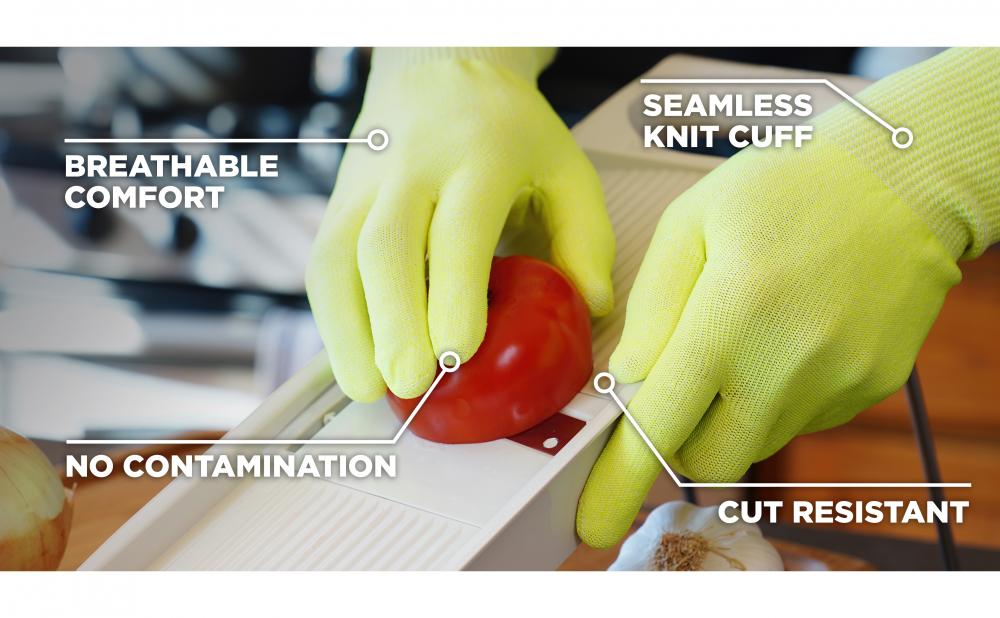 Guides and Documents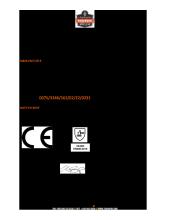 Mar. 8, 2022
ProFlex 7040 CE Declaration of Conformity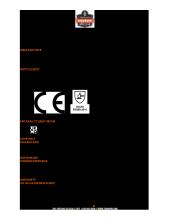 Jun. 1, 2022
ProFlex 7040 CE UKCA Instructions
Videos
ProFlex 7040 Cut-Resistant Gloves Are Non-Contaminant for Work in Food Prep and Material Handling