ProFlex 7501 Coated Waterproof Winter Work Gloves
ProFlex 7501 Coated Waterproof Winter Work Gloves
THERMAL PROTECTION – 15g polyester with a soft 10g brushed acrylic fleece liner for comfort and warmth
WATERPROOF – Fully coated latex protects hands from water and cold air
SUPERIOR GRIP – Sandy, nitrile-dipped palm for secure gripping
DEXTERITY – Dual layer of latex and nitrile remains flexible in cold weather for easy handling of equipment and materials
TESTED & APPROVED – Meets EN 388: 2131X
MACHINE WASHABLE
California Residents: read Proposition 65 .
Product Description
The ProFlex 7501 Coated Winter Work Gloves are dual layer for warm, waterproof protection in cold temperatures. Fully coated in latex to keep hands dry with a second, sandy nitrile palm dip for superior grip. A polyester liner with soft brushed acrylic fleece provides two levels of thermal protection.
Wet hands are cold hands. These coated gloves feature a full waterproof latex dip that protects you from the elements by keeping water and cold air out, with a second layer of sandy nitrile on the palms for abrasion-resistance and enhanced grip without compromised dexterity. A double-lined interior, 15g polyester topped with 10g of brushed acrylic fleece, keep hands toasty and comfortable without bulk.
These waterproof work gloves meet the EN 388:2131X standard for cut resistance. They are ideal for work in cold wet environments, including material handling and construction.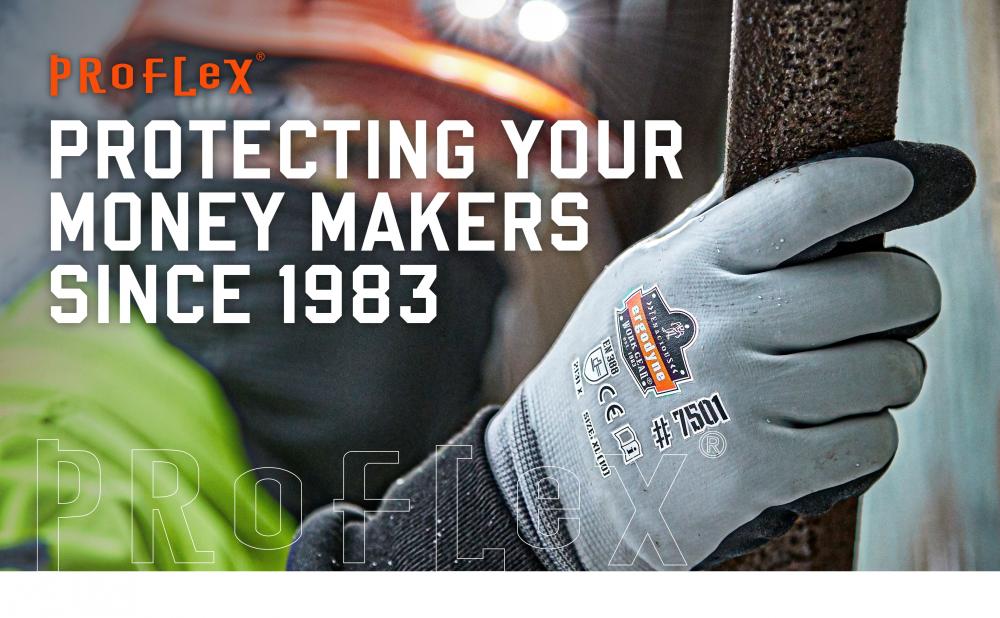 PROFLEX GLOVES: NO EXCUSES.
Too hot. Too bulky. No grip. Hey, we get it. But before you go bare knuckle, consider 70% of hand injuries occur because gloves aren't worn. The other 30%? Wearing the wrong gloves for the job.
ProFlex Gloves have one crazy goal in mind: To get worn. Period. You might even find they help you do the job better.
(We can dare to dream, can't we?)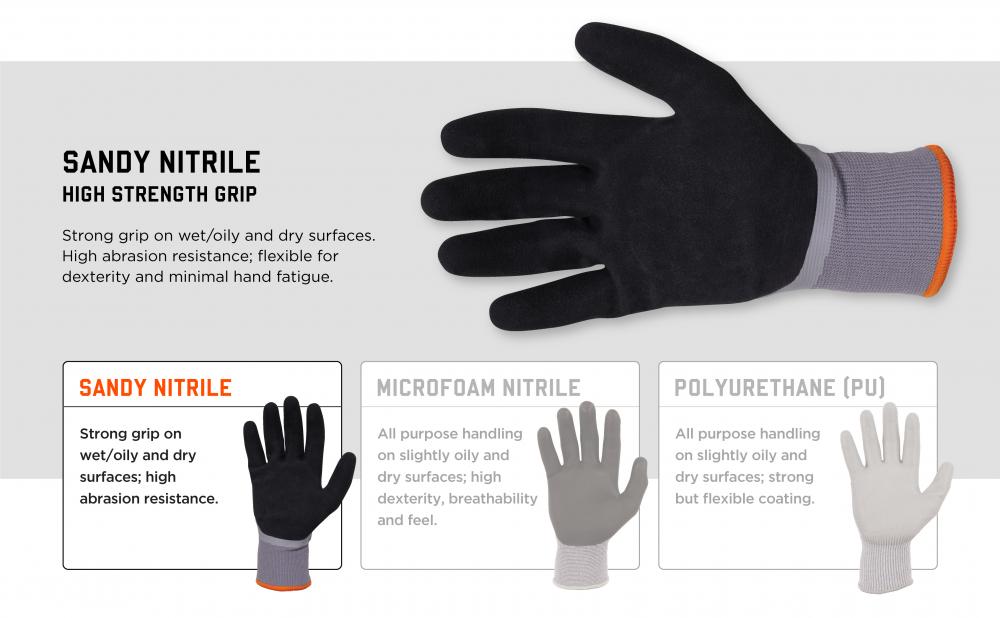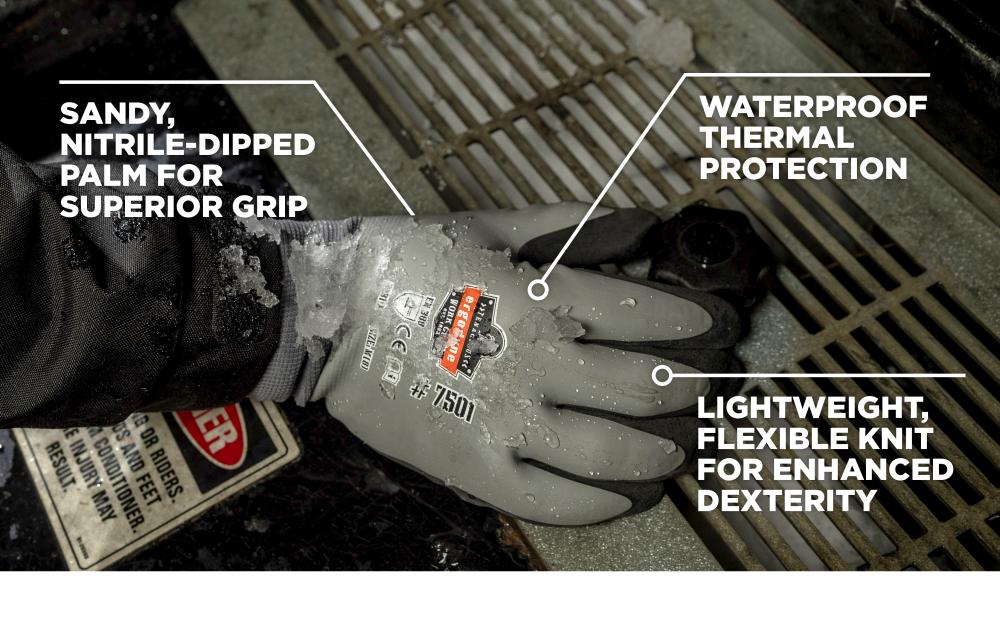 Videos
Keep Hands Warm & Dry with ProFlex 7501 Coated Waterproof Winter Work Gloves
Warm Hands, Tough Protection: Winter Crews Rely on Ergodyne's ProFlex Gloves to Conquer the Cold