ProFlex 7401 Coated Lightweight Winter Work Gloves
ProFlex 7401 Coated Lightweight Winter Work Gloves
BREATHABLE THERMAL PROTECTION – 10g brushed acrylic fleece liner for soft comfort and warmth
SUPERIOR GRIP – Latex coated palm is flexible and durable
DEXTERITY – Lightweight knit for easy handling of equipment and materials
COMFORTABLE – Knit construction and elastic wrist forms a snug fit
TESTED & APPROVED – Meets EN 388: 2131X
MACHINE WASHABLE
California Residents: read Proposition 65 .
Product Description
The ProFlex 7401 Coated Winter Work Gloves provide lightweight warmth and durable grip in cool to cold temperatures. Lined with fleece for soft thermal protection and a flexible, latex-coated palm for secure gripping.
Unlike typical thermal work gloves, these gloves are extremely lightweight and highly dexterous. A breathable 10g brushed acrylic fleece liner protects hands from cool air. Knit construction and elastic wrist forms a comfortable fit that does not compromise dexterity, and the latex coated palm is both flexible and durable for handling equipment or materials.
These coated gloves meet the EN 388:2131X standard for cut resistance. They are ideal for work in cool to cold dry environments, including material handling and construction.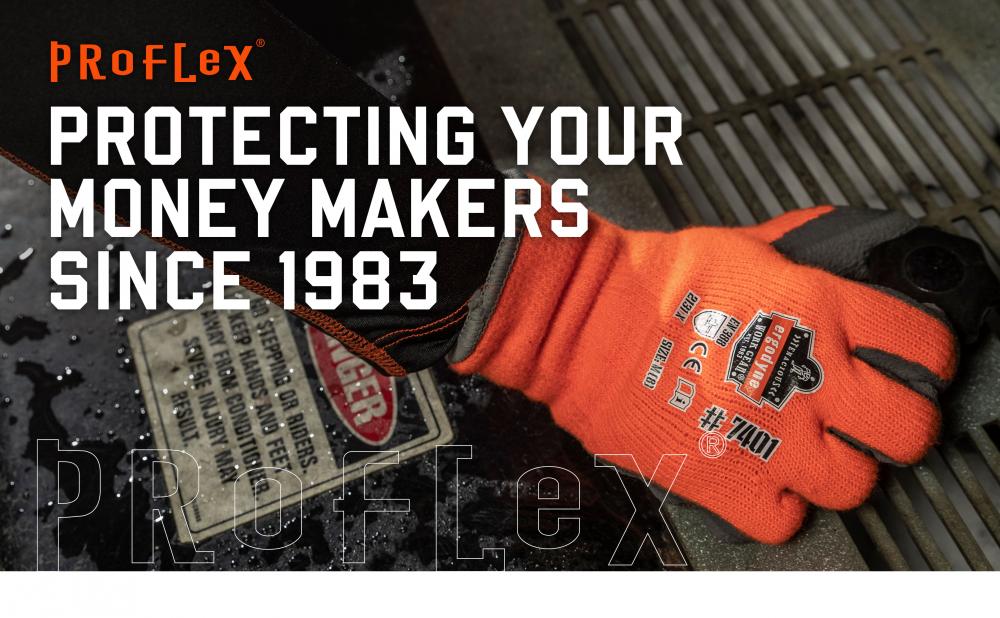 PROFLEX GLOVES: NO EXCUSES.
Too hot. Too bulky. No grip. Hey, we get it. But before you go bare knuckle, consider 70% of hand injuries occur because gloves aren't worn. The other 30%? Wearing the wrong gloves for the job.
ProFlex Gloves have one crazy goal in mind: To get worn. Period. You might even find they help you do the job better.
(We can dare to dream, can't we?)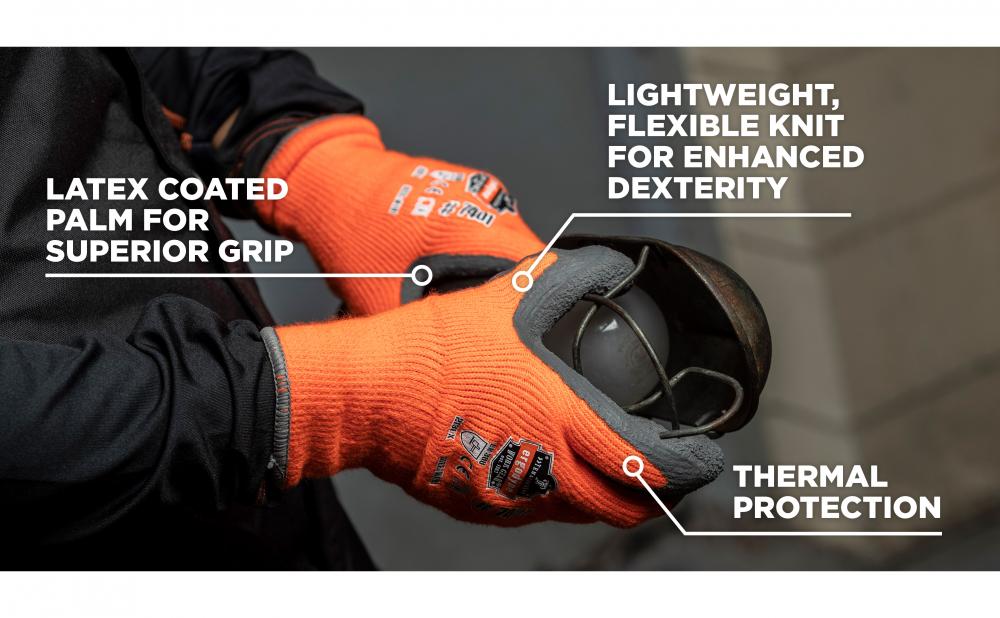 Videos
ProFlex 7401 Coated Winter Work Gloves Provide Lightweight & Durable Grip for Cold-Weather Tasks
Warm Hands, Tough Protection: Winter Crews Rely on Ergodyne's ProFlex Gloves to Conquer the Cold