ProFlex 7071 PU Coated Cut-Resistant Gloves - ANSI A7, EN388: 4X42F, 18g
ProFlex 7071 PU Coated Cut-Resistant Gloves - ANSI A7, EN388: 4X42F, 18g
CUT RESISTANT – ANSI A7 cut protection and level 4 abrasion resistance for protection when working with incredibly sharp or jagged materials
FLEXIBLE NO-SLIP GRIP – PU coated palms provide strong but flexible grip for secure handling with enhanced dexterity on a variety of surfaces
MAX PROTECTION, MAX COMFORT – 18-gauge seamless HPPE tungsten knit delivers incredibly high cut protection while remaining comfortably lightweight and flexible for maximum feel and minimal hand fatigue
REINFORCED THUMB SADDLE – Boosts durability in high wear areas
TOUCHSCREEN CAPABLE – Easily swipe, tap and type on smartphones and tablets without removing gloves
LONG SEAMLESS KNIT CUFFS – Fit snug to wrists to extend protection while keeping dirt and debris out
MACHINE WASHABLE
TESTED & APPROVED – ANSI A7 cut resistant, EN388: 4X42F, ANSI level 4 abrasion resistant, ANSI level 3 puncture resistant
VEND-READY - 12-pair option is shrink-wrapped for easy dispensing
California Residents: read Proposition 65 .
Product Description
The ProFlex 7071 PU Coated Cut-Resistant Gloves deliver a unique combination of incredibly high ANSI A7 cut resistance with a lightweight and flexible 18g HPPE tungsten knit for no-bulk, form-fitting comfort. PU coated palms make for excellent grip and enhanced dexterity, while a reinforced thumb saddle boosts durability in high wear areas. The snug knit cuffs are longer than most on the market, a feature that enhances fit and extends protection while keeping dirt and debris out.  
PU COATED PALMS FOR ALL-PURPOSE GRIP  
The palms of these safety gloves are dipped in PU (polyurethane), a strong but flexible coating that delivers secure grip with enhanced dexterity on a variety of surfaces.   
ANSI A7 CUT RESISTANCE & LEVEL 4 ABRASION RESISTANCE // 18-GAUGE KNIT 
The 18-gauge seamless HPPE tungsten knit is tested to ANSI A7 cut protection and level 4 abrasion resistance for safety around the sharpest and roughest materials. Classified by the weight needed to cut through, ANSI A7 is considered among the highest cut ratings with a measure of 4,000-4,999 grams. For more on cut-resistance levels, check out our ANSI 105 Guide. 
Gauge indicates the number of stitching rows per inch—a higher gauge will have more flexibility and less bulk. When selecting safety work gloves, workers should look for the best possible balance of dexterity and protection for their job. 
TOUCHSCREEN CAPABLE 
Touchscreen-capable fingertips make it easy for workers to swipe, tap and type on smartphones and tablets without having to remove their work gloves.
These PU coated utility gloves are ideal for those regularly handling sharp materials in industries such as manufacturing, food prep, meat processing, automotive, construction and more.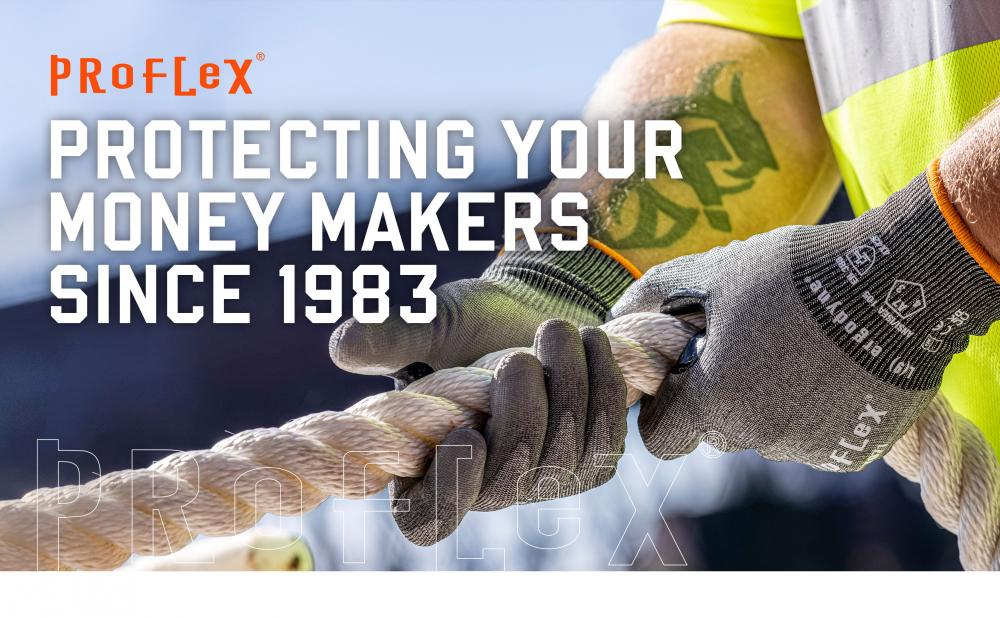 PROFLEX GLOVES: NO EXCUSES.
Too hot. Too bulky. No grip. Hey, we get it. But before you go bare knuckle, consider 70% of hand injuries occur because gloves aren't worn. The other 30%? Wearing the wrong gloves for the job.
ProFlex Gloves have one crazy goal in mind: To get worn. Period. You might even find they help you do the job better.
(We can dare to dream, can't we?)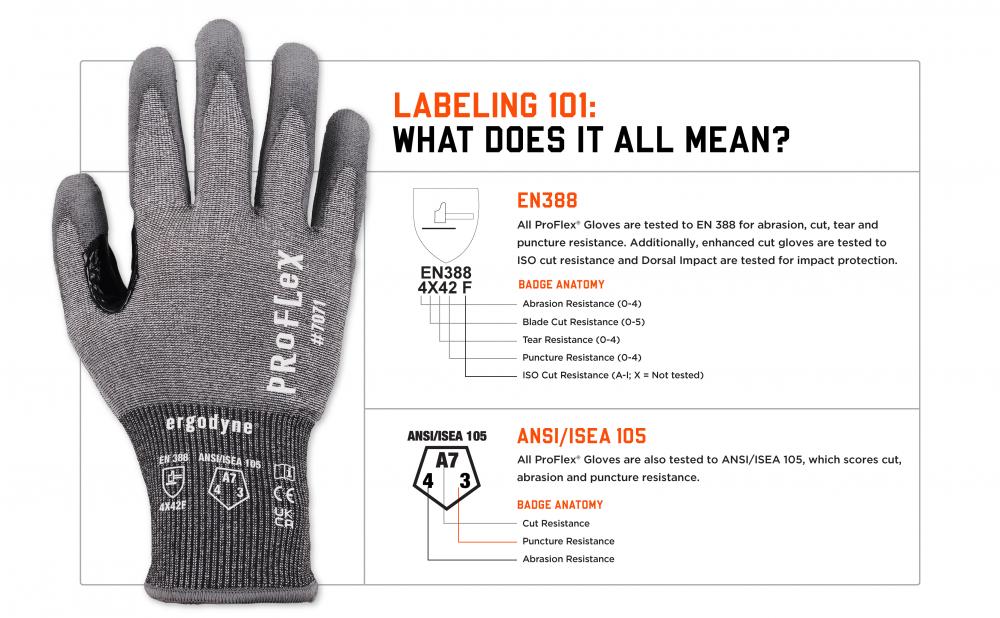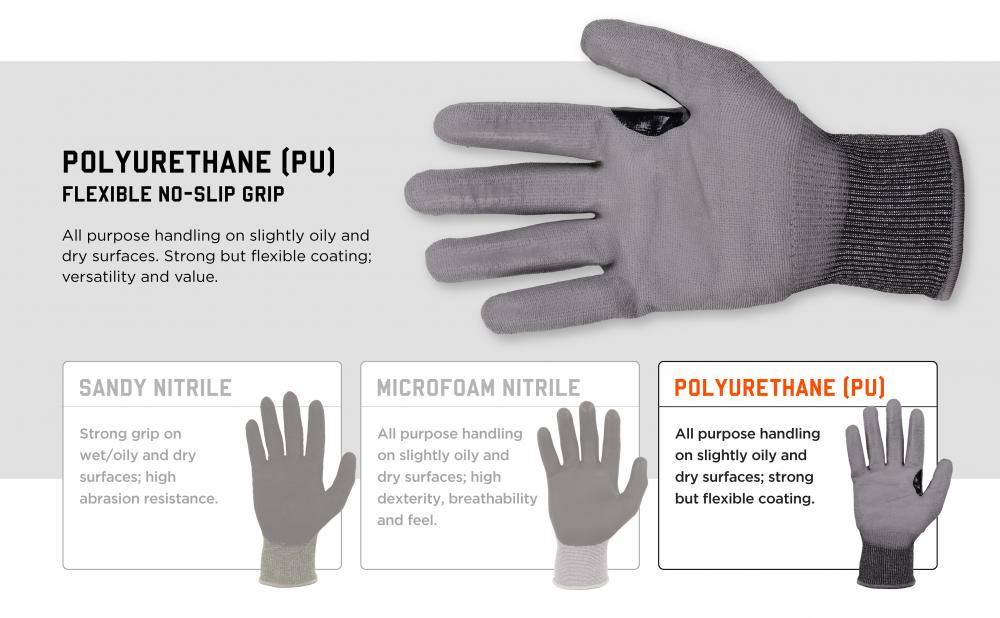 Videos
Proflex 7071 PU Coated Cut-Resistant Gloves - ANSI A7, 18g
Breakthrough Technologies Targeting Common Glove Complaints