N-Ferno® 6823 Balaclava Face Mask - Wind-Proof, Hinged Design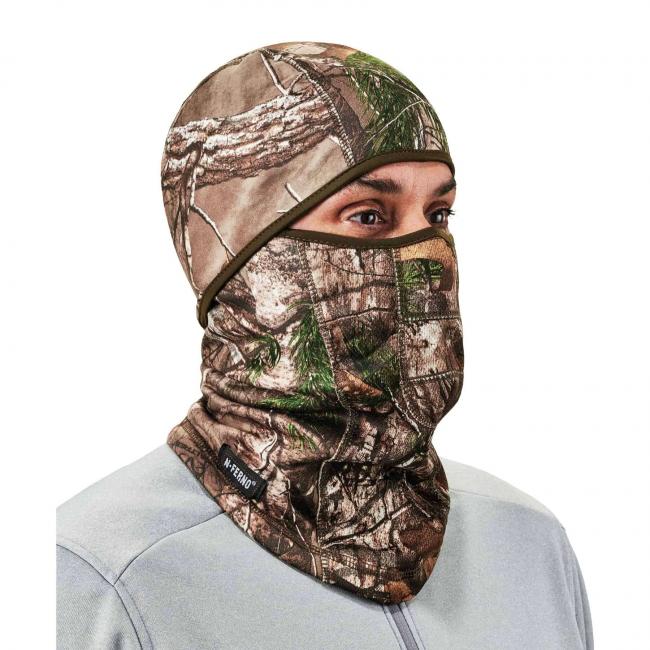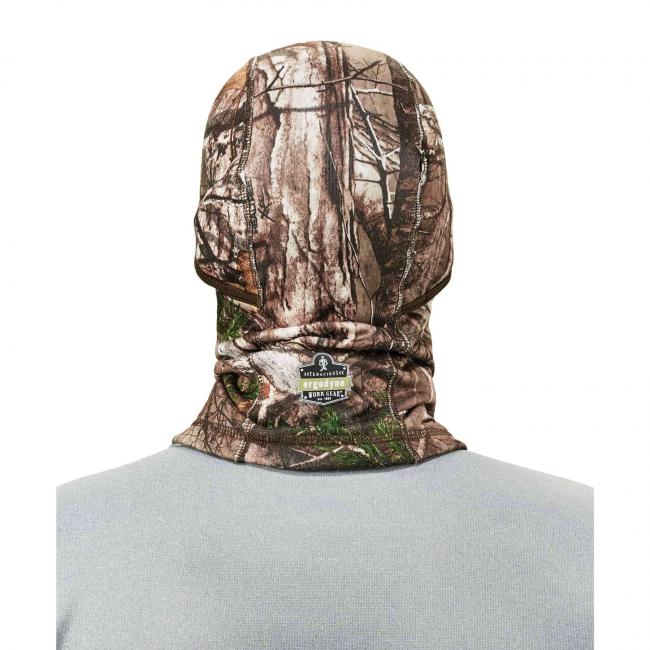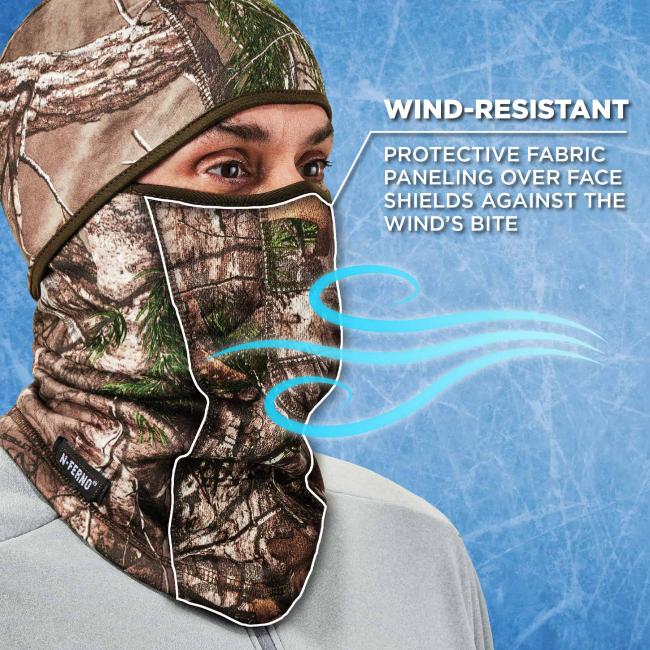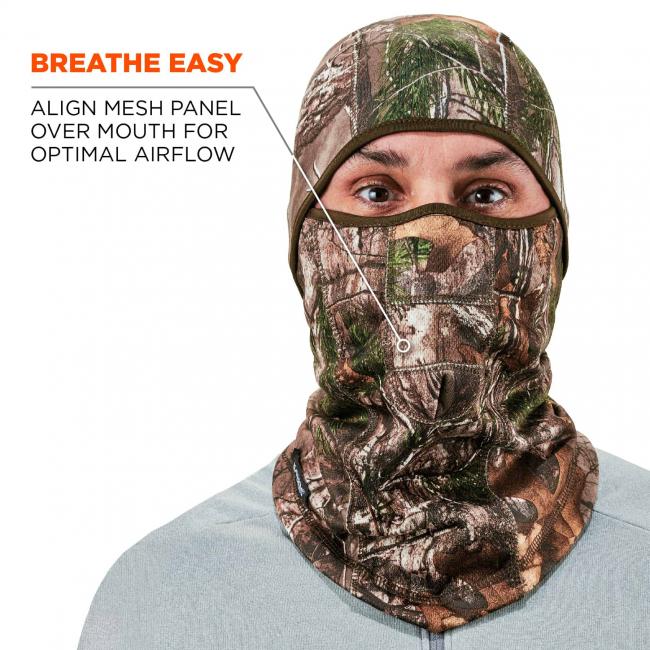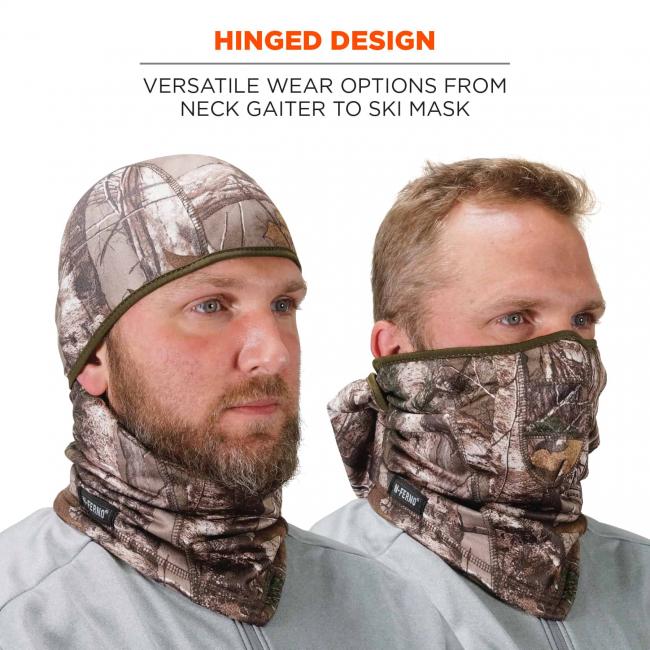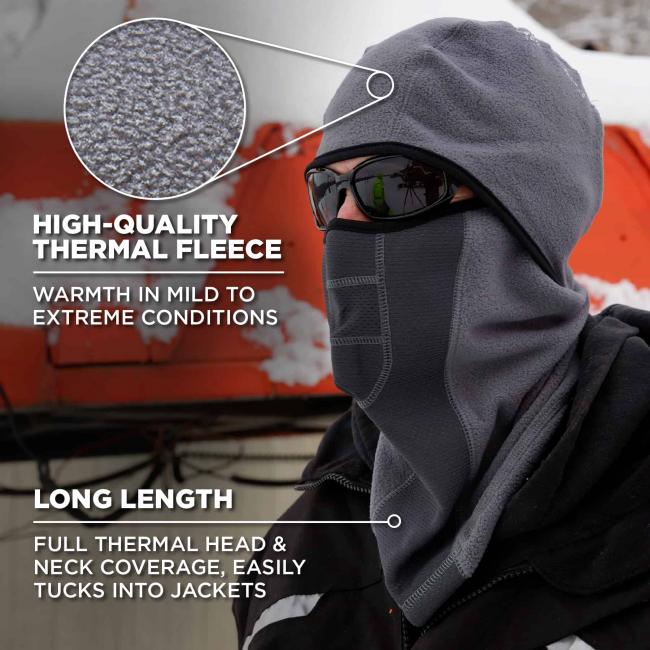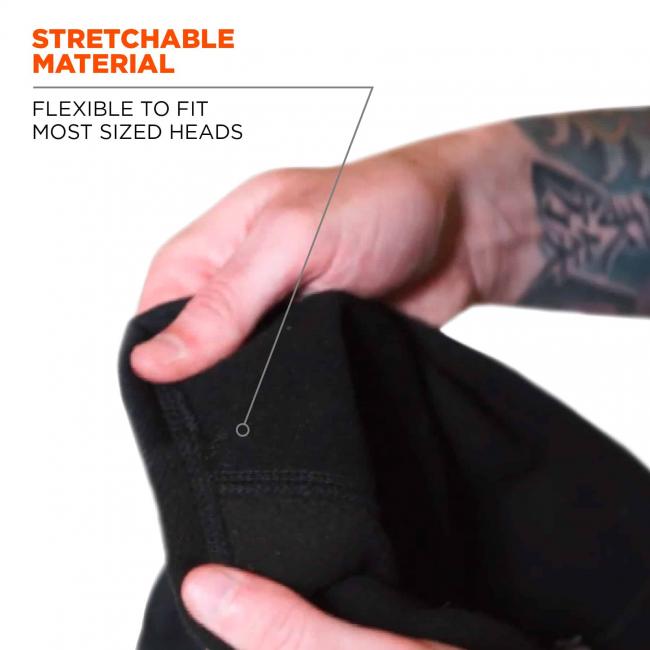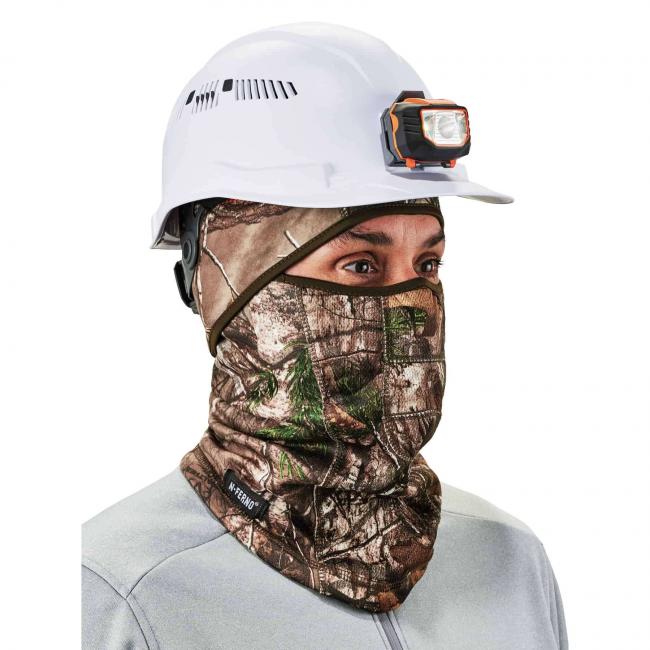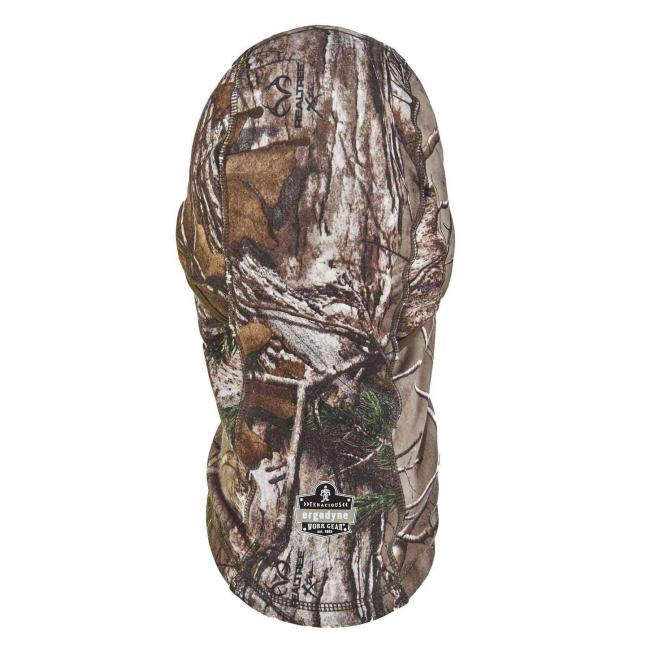 N-Ferno® 6823 Balaclava Face Mask - Wind-Proof, Hinged Design
WIND-RESISTANT – Protective fabric paneling over face shields against the wind's bite
BREATH EASY – Align mesh panel over the mouth for optimal airflow
HINGED DESIGN – Can be worn in 3 different ways: open face balaclava, neck gaiter or full ski mask
HIGH-QUALITY THERMAL FLEECE – Warmth in mild to extreme conditions
LONG LENGTH – Full head & neck coverage that easily tucks into jackets
REFLECTIVE ACCENTS – Help keep workers safe and seen
AVAILABLE COLORS – Available in black, hi-vis lime (6823HV), Realtree Xtra® (6823RT), Gray and Navy
MACHINE WASHABLE
California Residents: read Proposition 65 .
The N-Ferno® 6823 Wind-Proof Hinged Balaclava Face Mask delivers the cold-blocking protection of a full face mask but can also be worn as a neck gaiter or face shield. The unique hinged design allows you to adjust the amount of coverage you need depending on the weather.
Made from stretchable, breathable fleece for a comfortable fit that seals out the cold. Wind-resistant fabric covers the nose, mouth, and neck for added warmth where you need it most. Reflective accents add visibility at night or in low-light conditions.
One size fits most and can be worn alone or under hard hats, ski helmets or other head protection. This winter face mask is perfect for those who work in construction, freight/baggage, drilling/mining, oil/gas refining, iron/steel, delivery/service, landscaping/grounds, warehousing, and working in refrigerated areas. Can also be worn as a ski face mask or worn hunting, climbing, running, cycling, boating, skating or other outdoor sports.  
The CDC's recommendation on cloth face masks has shot the demand for our face coverings to record levels. It is important to note that while our face coverings are in line with CDC recommendations for cloth face covers (such as: snug fit around face, unrestricted breathing, multiple layers of fabric, machine washable), they are not a replacement for surgical masks or N95 respirators.
Please refer to our COVID-19 page to get the latest info and updates.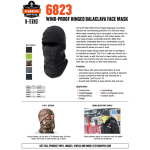 N-Ferno® 6823 Balaclava - Product Spec Sheet
Aug. 20, 2019
Ergodyne Cold Stress Guide
Aug. 16, 2018
Cold Stress Solutions Card
Sep. 17, 2019
How Tenacious Testers Stay Safe on the Job
Bury Your Head in the Land with Our Realtree Camo Collection